Kesha unveiled her new silver hair and it is seriously breathtaking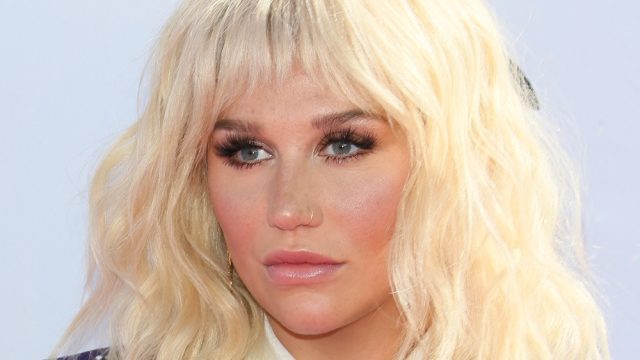 When it comes to switching up her look, Kesha never disappoints. She's dazzled us with a mermaid-worthy ombré and even invoked Blondie's Debbie Harry with a choppy blonde 'do. Now, Kesha has turned to the hair trend inspired by all of our grandmas — intentionally gray locks.
Celebs such as Hilary Duff, Rihanna, Kylie Jenner, and most recently Hailey Baldwin, have sported gray 'dos, and Kesha's silver beachy waves are stunning nonetheless. She can seriously pull off anything! Kesha unveiled her new hair during a performance at Planned Parenthood Federation of America's 2016 National Conference in Washington, D.C. on Thursday evening.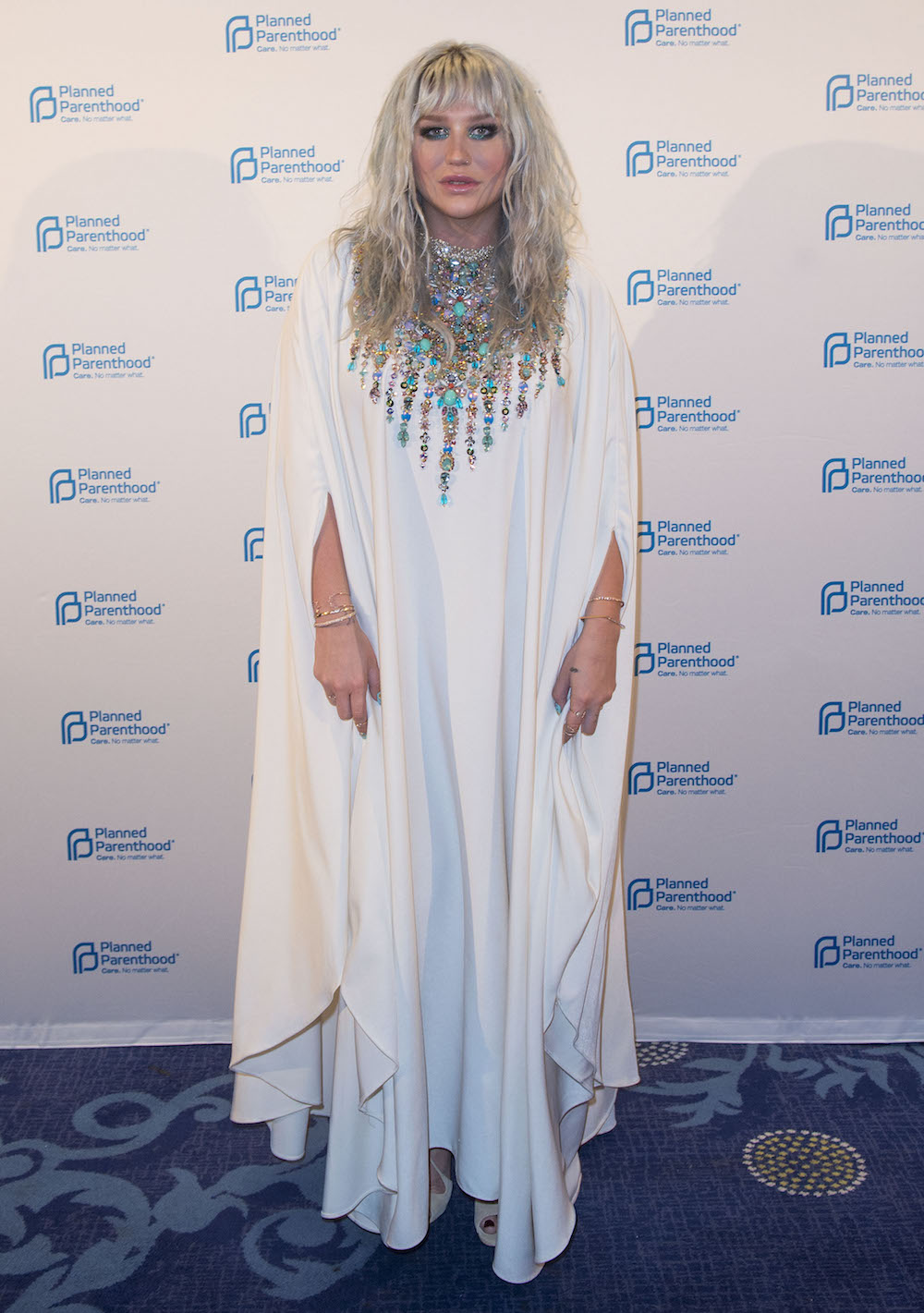 Can you believe this entire lewk? The flowing caftan, the eyeshadow, that incredible necklace?! THE NAILS. Vittorio Masecchia, Kesha's makeup artist, detailed her beauty look in his own Instagram post, saying all of the products he used on her were cruelty-free. If you need to know what eyeshadow she's wearing ASAP, it's Charlotte Tilsbury's Cleopatra with Lit Cosmetics' Go Golf. And the hair color we are all freaking out over? It's Manic Panic's Blue Steel.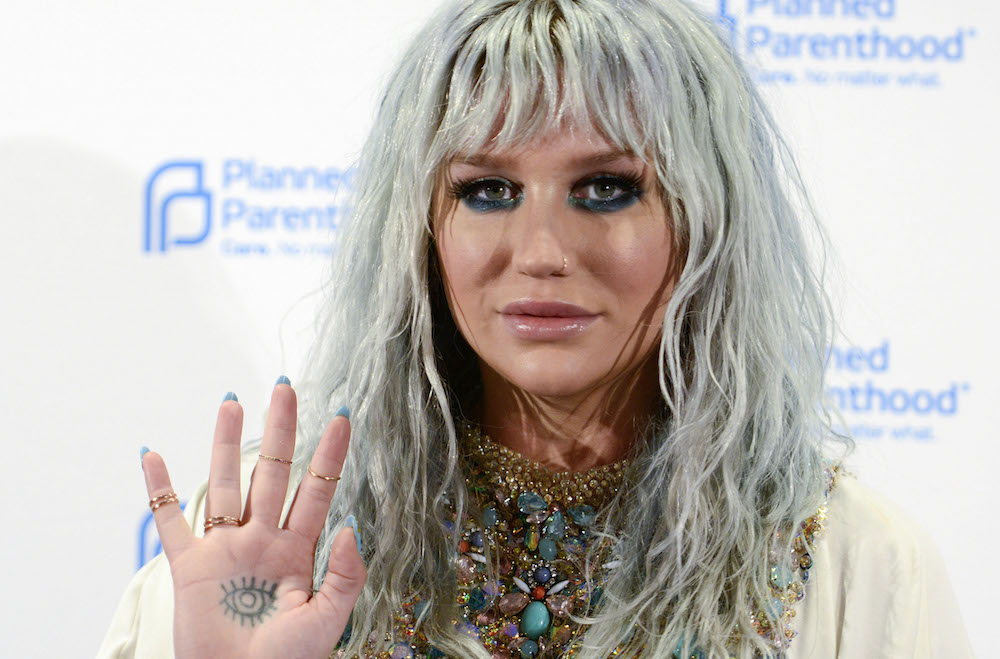 Kesha expressed her support for the women's healthcare organization through a statement on Instagram. "I am proud to stand with Planned Parenthood," said Kesha. "I have used the services of Planned Parenthood since I was a teenager. They have been there, explaining how to maintain my health and giving me compassionate care when topics were hard to address with parents and teachers. From birth control to Pap smears, they were the place I could go and ask for help privately and never had to pay a dime. They are the reason I could get health care before I could afford health insurance. They have been a silent angel for many women, myself included. I, for one, will forever stand with Planned Parenthood because they have always been there for me."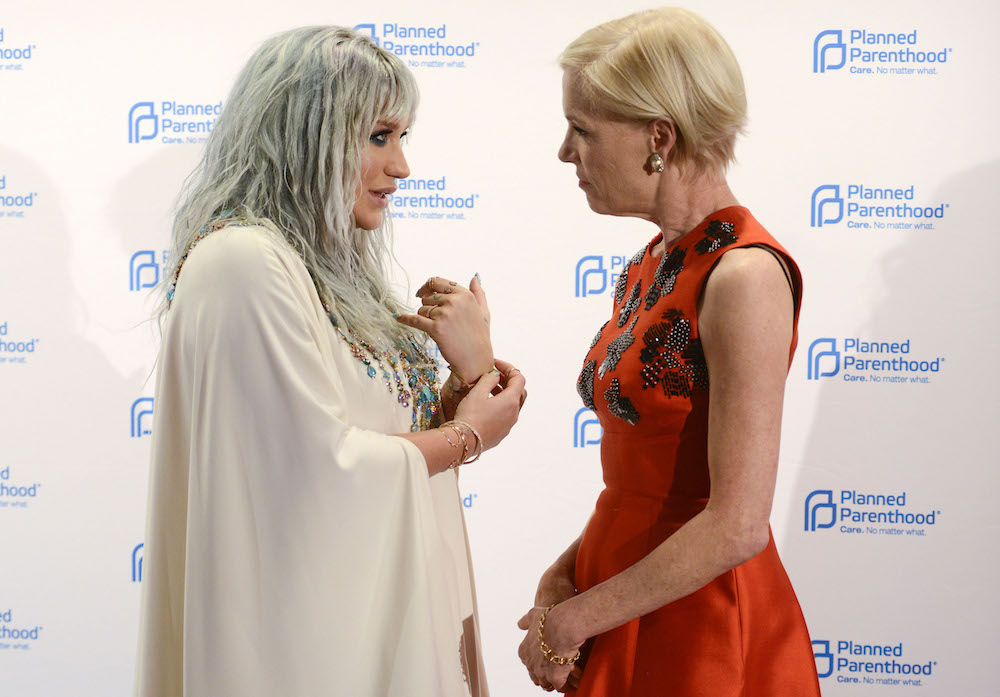 Cecile Richards, President of Planned Parenthood Federation of America, also showed appreciation for the singer. "Kesha is a powerful voice for women everywhere," Richards said in a statement via Entertainment Weekly. "Planned Parenthood is rooted in empowerment, equity and individual rights and freedoms, all things that Kesha has stood for throughout her career. As we celebrate 100 years of Planned Parenthood and look toward our future, we're proud to have her join us in our fight."
Kesha has recently announced she will be holding a small residency at the Wynn Hotel in Las Vegas.