Kesha thanks her fans for their support as she releases her first new music in four years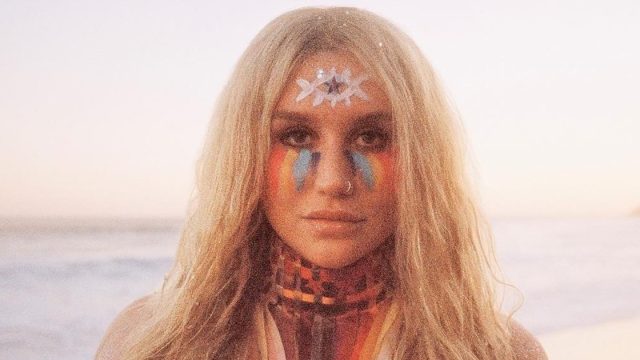 After years in musical purgatory, Kesha is BACK with a brand new single "Praying," and it's a stomping emotional rollercoaster of a track.
The singer announced the track earlier this week on her Instagram account, and yesterday (July 5th) expressed her gratitude to her legions of fans who have stuck with her while she's been embroiled in her ongoing legal dispute against producer Dr Luke.
In a string of Instagram videos, Kesha spoke about how the last four years had been the "hardest time in my entire life" and how she couldn't have gotten through it without her Animals.
"My new song, 'Praying,' is coming out tomorrow, and I couldn't have done this without you. I fucking love you," she said in the videos.
Speaking about her new music, the singer said that it was the most vulnerable and honest that she had ever been creatively.
"I cannot wait and will forever fight for you to hear it. Merry everything and happy every day and thank you for not abandoning me while I fight the good fight," she said. "I just want to make art and let you hear it, that's all I want for Christmas and my New Years resolution is to finish my record and give it to you. Thank you animals. love y'all."

Now, Kesha has shared her first solo single in four years, the epic and emotional "Praying."
The song, which was co-written with Macklemore's Ryan Lewis, starts as a soft piano ballad before building and building into a crashing ending.
The singer also shared the video for the track, which opens with a devastating monologue.
"Am I dead? Or is this one of those dreams?" she says in the video. "Those horrible dreams that seem like they last forever? If I am alive, why? If there is a God or whatever, something, somewhere, why have I been abandoned by everyone and everything I've ever known? I've ever loved? Stranded. What is the lesson? What is the point? God, give me a sign, or I have to give up. I can't do this anymore. Please just let me die. Being alive hurts too much."
Watch the video for "Praying" below.
https://www.youtube.com/watch?v=v-Dur3uXXCQ?feature=oembed
If that wasn't enough, in an essay penned for Lena Dunham's Lenny Letter, Kesha revealed that her upcoming and much delayed third album would be called Rainbow and would be released on August 11th.
The collection is set to feature collaborations with Eagles of Death Metal and Dolly Parton.
https://twitter.com/udfredirect/status/882935917245337602
Writing about the song in her essay, Kesha said:
"[Praying] is about me finding peace in the fact that I can't control everything — because trying to control everyone was killing me. It's about learning to let go and realize that the universe is in control of my fate, not me."
We're so happy that Kesha is back, and that she has gotten her wish of being able to release the music that she wants to release. While her legal battles might not be over, it's clear from just how emotional "Praying" is that Kesha has poured her heart and soul into her new music. We just can't wait to hear what else she has been working on.