Kesha is wearing the most luxe pajamas to the airport and we are obsessed
This week, Kesha wrapped up her summer tour with her awesome new music project, "Kesha and the Creepies." But before taking in some much needed Labor Day rest, Kesha set off for Ohio to play a "Welcome Back" concert for OSU students. (Guess it's time for us to enroll at Ohio State University.)
https://www.instagram.com/p/BJyavr-AW2C
For most of us, "airport fashion" consists of leggings and whatever t-shirt chafes the least during a multi-hour flight.
 But Kesha arrived at LAX, looking absolutely glamorous…in a pajama set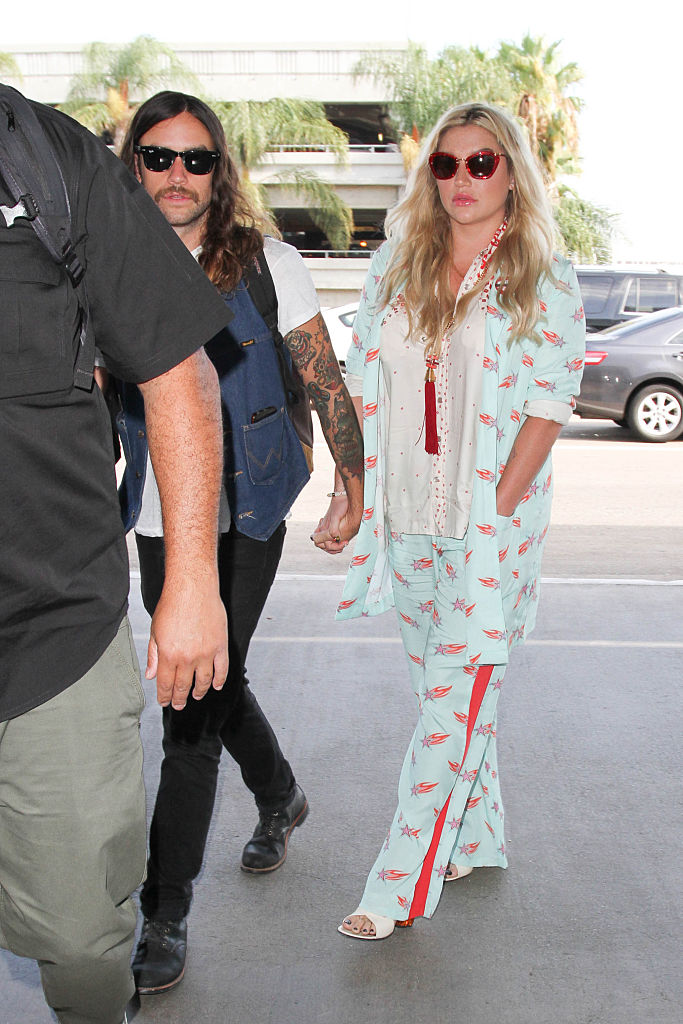 We are absolutely gagging at all the details of this glorious marriage of comfort and style. For instance:
The pumps with a matching chunky heel. The red tassel necklace. The matching sunglasses.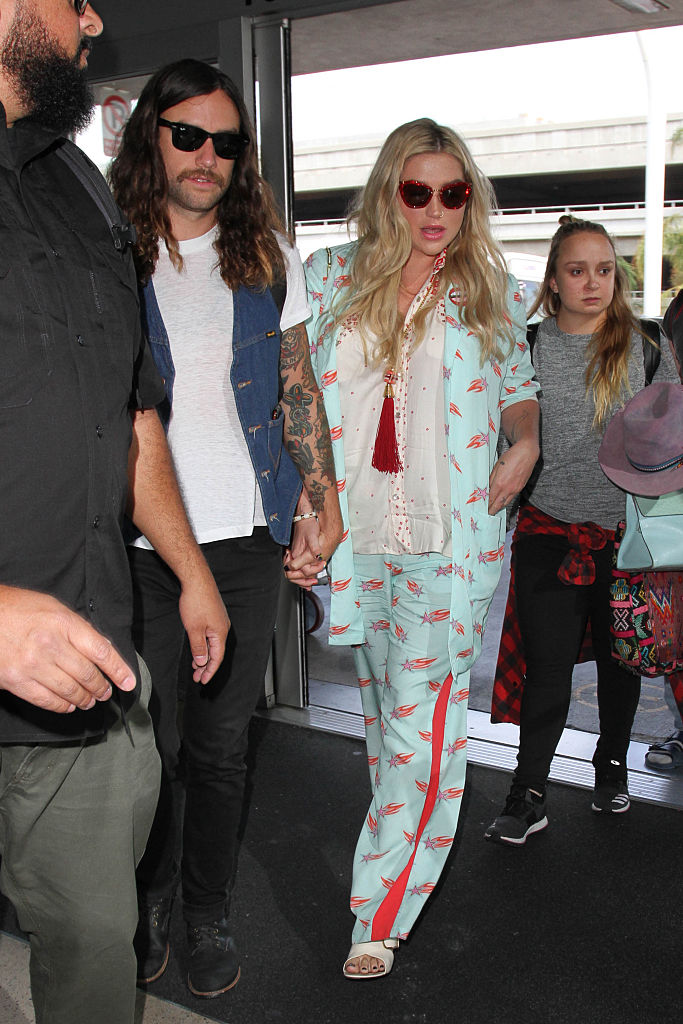 And *gasp* the material looks to be linen for a truly breezy AF attitude. If you had any question whether or not Kesha is a true shooting star (like the pattern of her outfit), this outfit confirms it. Kesha has officially joined the cannon of celebrities who walk into the airport ready for ALL the cameras.
But it's not just this trip to LAX that's got Kesha starting a movement with pajamas as clothes.
The singer seems to be embodying a whole loungewear=daywear trend lately, and we are li-ving for it.
We love it! In the meantime, we'll be at the airport in our five-year-old leggings and messy bun, just hoping our makeup makes it through bag check.