Kesha explained her positive outlook on life after a painful struggle: "There will always be glitter"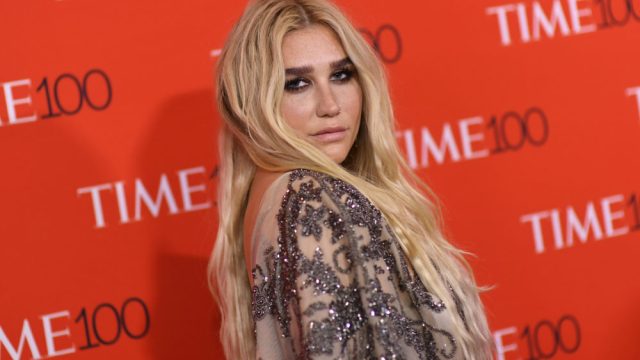 The wonderful Kesha has a new interview out with Cosmopolitan, and what she has to say is so moving, you'll want to reach through your computer to hug her. Kesha opened up to the magazine about working through her pain, turning her experiences into art, and being comfortable sharing parts of herself with the world again.
Kesha graces the cover of Cosmo's June 2018 issue, and she doesn't hold *anything* back.
In the era of #MeToo, many celebrities have felt more comfortable opening up about their experiences with sexual harassment and assault. Kesha has spoken out against record producer Dr. Luke for years and struggled with recording contracts that forced her to work with him. In the latest Cosmo, she talked about what it means for her to feel empowered these days, her journey to get there, and how she feels about her upcoming 30-city tour with Macklemore:
"I would write, and pain would turn into art, and the art would turn into healing, and the heal­ing turned into a record. And then I was nominated for a Grammy! I've taken ownership of myself. I'm taking control of my life and my name and the music it's attached to. I'm not, like, a sad sap now. There are a couple of ballads, but my show is still extremely fun. I'm not going to be less crazy. There's an awesome band, and there's dancing and glitter. That's a promise I will keep — there will always be glitter."
Kesha opened up about her journey towards accepting her body as well, adding:
"It was scary, but I finally put my foot down and chose life. That was a huge turning point. I'm not a size. I'm not a number. I am a strong, badass, motherf***ing woman, and quite frankly, I like my junk. Ten years ago, I never thought I'd be able to say that."
Let's just take a minute to talk about the phrase "there will always be glitter," because did she just name the memoir I've decided she needs to write? I certainly hope so. "There will always be glitter" is just the most perfect thing, and also a uniquely Kesha way of looking ahead. Love you forever, Kesha.