Kesha gets in on the glitter lip trend and of course she looks like a fairy goddess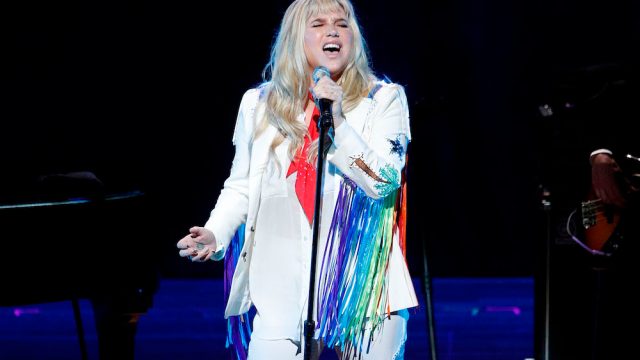 There are some makeup trends that are hard to understand, and then there's glitter. When it comes to sparkles, we're team the-more-the-merrier and that's why we're totally on board with the glitter lip trend.
The trend started popping up last year at New York Fashion Week where models were giving us shimmer envy with the various colors on the lips and now Kesha is in on it and we're here for it.
The 29-year-old star posted several short video clips to her Instagram, instantly giving us happy feels because she pulls it off so well.
Not only is she killing the lipstick game, she goes even more bold and pairs it with pink glitter on the eyes, confirming her place as a magical fairy goddess.
It's not easy to pull off the sparkle — you have to have the right badass attitude and Kesha is no stranger to that, which is why she nails it.
If you want to get in on this trend, you can make your own glitter lip right at home. All you need to do is apply lipstick as usual, the creamier the better, and then gently tap on your favorite glitter.
Experiment with small or chunky flecks and colors because that's what makes this trend so fun.
After you've got that on, carefully put on a thin layer of sealer, like Vaseline or a clear lip balm and then pack on the translucent powder which will help keep the sparkle in place.
https://www.instagram.com/p/BK6xK57Bbnr
Or, if you're more the "buy it than make it" kinda person, there are several brands that are trying their hand at the glitter lip like Stila or Jeffree Stars' Lip Ammunition in shade Beauty Pageant, which just launched today.