Kesha's jacket was STOLEN from her dressing room — but her fans saved the day
Kesha is known for wearing the most glamorous, OUTRAGEOUS, outfits while performing onstage. Seriously. Look at this absolutely fire ensemble.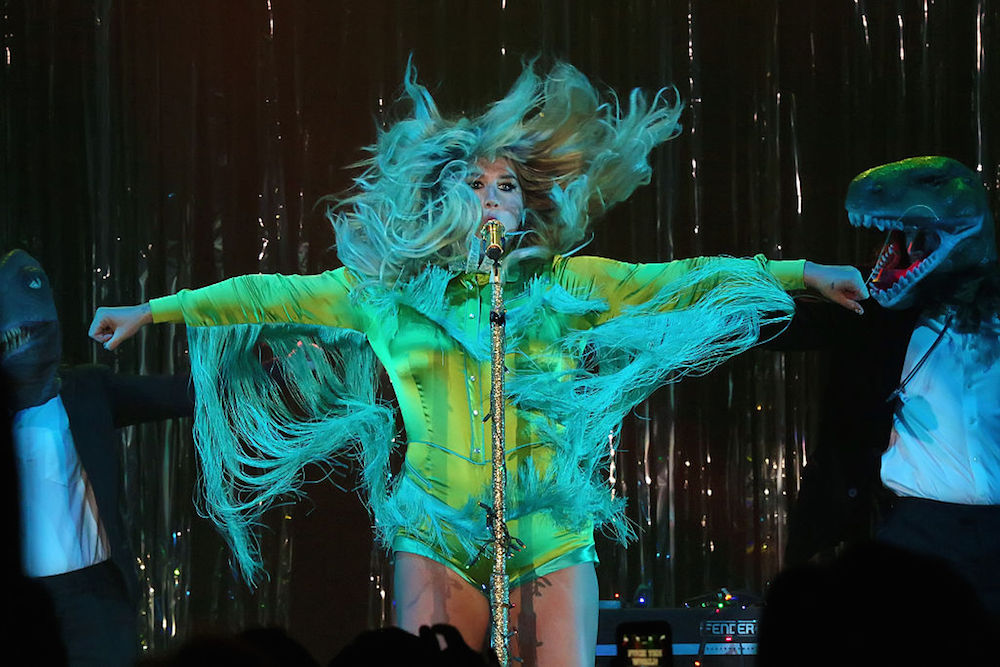 So it's no surprise if other people covet Kesha's style, but to STEAL her clothes? That's just wrong. The singer, who is currently touring, put out a S.O.S. on her Instagram for her missing tiger jacket.  
"Last night, my suit jacket was stolen from my dressing room," she says in the clip. "It is black with a tiger on the back with rainbow on it. It just showed up on Instagram. If you can get me my fucking suit, I don't know what I'll do. I'll kiss you on the fucking mouth, but I need it for my show tomorrow."   
https://www.instagram.com/p/BI1dtVLhdXH
The embroidered suit jacket, which features rainbow fringe, various patches, and a giant tiger on the back with the Iggy Pop-inspired phrase, "Real wild one," was styled by Samantha Burkhart  and created by Nudie's Rodeo Tailors, who has made many of Kesha's killer suits.
Like this one.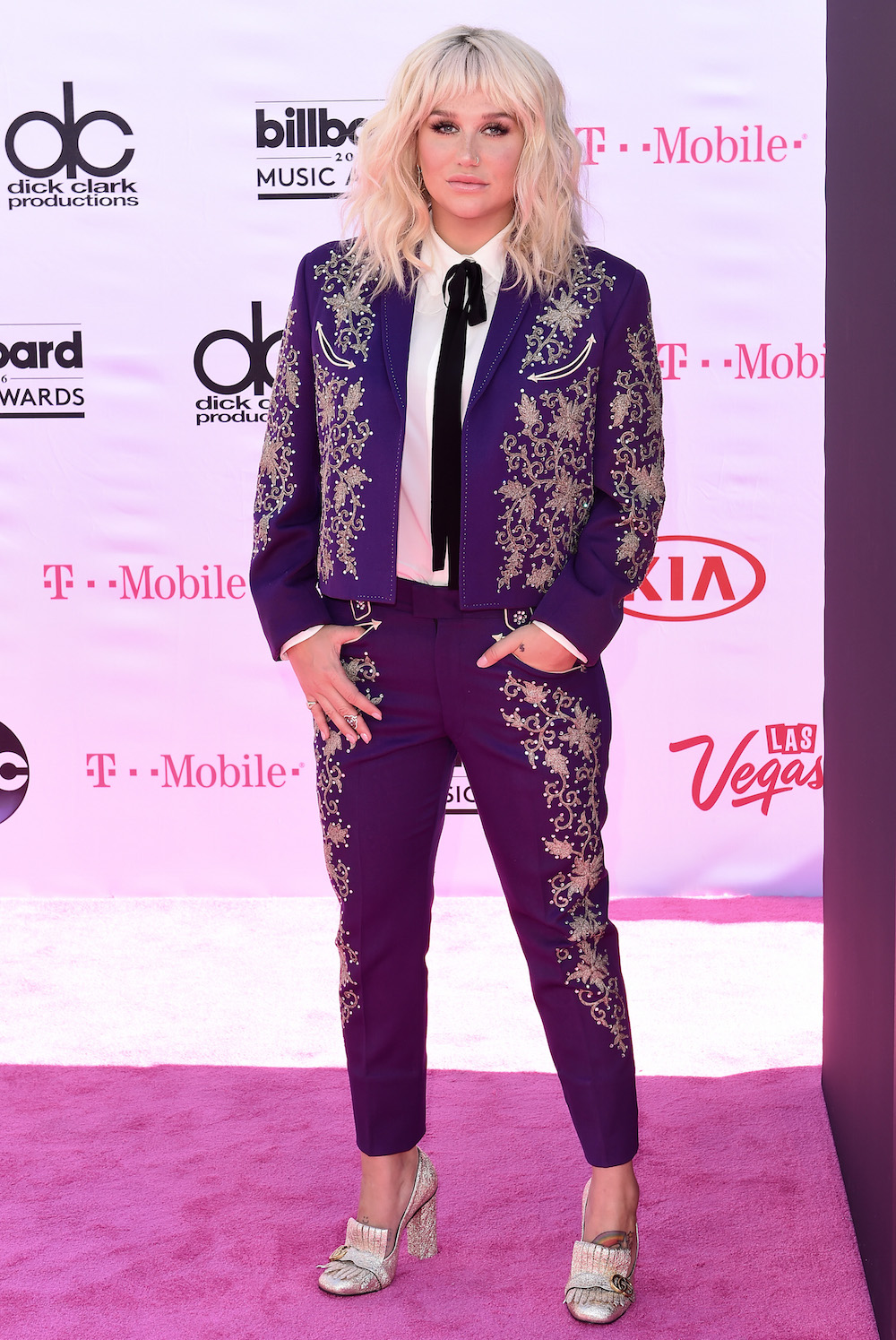 And this one.
https://www.instagram.com/p/BFxmsb3mfsF
This is a legit one-of-a-kind piece.
https://www.instagram.com/p/BI4OQc9gzZe
Thankfully, her fans answered her plea. Kesha announced that the jacket was found. Now we can all sleep peacefully. 
"We got the muther fucking jacket! Thanks to YOU guys," she says in the vid. "Without you, I would not have this jacket. And without this jacket, there would be no rock and roll tonight, so basically you have saved rock and roll, and I am forever grateful."
While Kesha didn't explain how the jacket was found or who took it, but we're glad to see she has it back. I mean who could have even pull off this sartorial work of art aside from Kesha?!