Kesha just released a powerful message for eating disorder sufferers that reminds us "recovery is possible"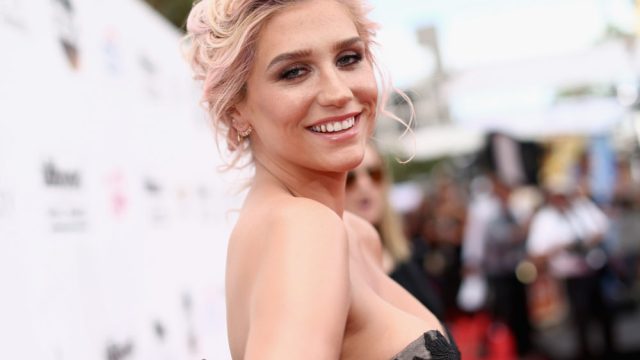 There's no denying that Kesha has become one of the strongest, most fearless women in show business. And Kesha's latest project — a PSA for the National Eating Disorders Association (NEDA) — will hopefully help others conquer their fears and find strength, too.
Kesha, who has been very open about her battle with an eating disorder — sought treatment at a rehab center back in 2014 — filmed a sobering PSA for National Eating Disorders Awareness Week. Hopefully, her words will inspire others to seek out the help they may need.
"Eating disorders are a life threatening illness that can affect anyone," Kesha begins.
It doesn't matter your age, your sex, your ethnicity. Eating disorders don't discriminate."
https://www.youtube.com/watch?v=G5E6ztxQkcs?feature=oembed
The PSA also includes a written quote from Kesha, which reads, "I had an eating disorder that threatened my life, and I was very afraid to confront it. I got sicker, and the whole world kept telling me how much better I looked. That's why I realized I wanted to be part of the solution.
If you feel like you need help, or if you know anyone that may need help, please do not hesitate. Recovery is possible.
Information on how to get help like Kesha did is readily available on NEDA's website. We're so glad that she got the emotional and physical help she needed before taking on her painful, ongoing legal battle, and wish her and the countless others suffering from eating disorders love and healing.