Kesha's legal battle against Dr Luke has changed in a big way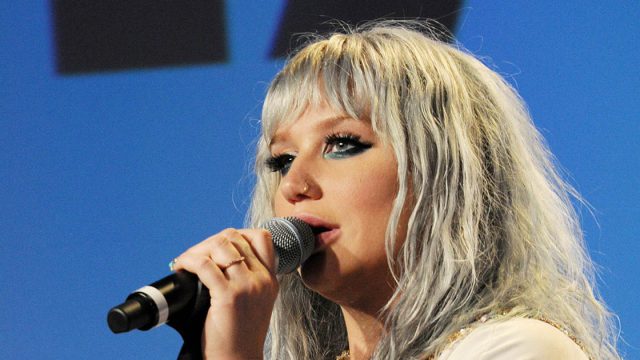 For the past few years, Kesha has been embroiled in a nasty legal battle with her former producer Dr Luke, along with her record label, Sony Records.
In 2014, Kesha filed a suit against Dr Luke, real name Lukasz Gottwald, in California claiming that for nearly a decade Luke emotionally, physically, and sexually abused her. At the time, Gottwald filed a countersuit, claiming that Kesha was making it all up to get out of her record contract, citing defamation.
In 2015, Kesha added Sony to her case, filing a suit in New York with the aim to break from her record contract. She claimed that under her current deal, she would essentially still be working under the duress of her alleged abuser; her contract stipulates that she has to work with Dr Luke and get his final approval. For more information on why Kesha can't release music or work outside the confines of her record deal, read this.
In February of this year, Kesha was denied by a New York City Judge the ability to break from her recording contract. New York Supreme Court Justice Shirley Kornreich stated that Sony had offered her the option to record without Dr Luke – something that Kesha's lawyer claimed was an "illusory promise" –and said, "My instinct is to do the commercially reasonable thing," thereby leaving Kesha still in her contract with Sony and with Dr Luke. 
Now, however, Kesha has filed a motion to dismiss the sexual assault lawsuit against Dr Luke in California in a bid to re-start her musical career. The singer has also submitted 28 new songs to Sony.
In a statement obtained by Buzzfeed News, Kesha's legal team Daniel Petrocelli, partner at O'Melveny & Myers, said, "Kesha is focused on getting back to work and has delivered 28 new songs to the record label. We have conveyed to Sony Music and the label Kesha's strong desire to release the single and an album as soon as possible."
Similarly, Dr Luke's attorney, Christine Lepera, told Buzzfeed that Kesha had dropped the case against Dr Luke in California due to the fact that she wouldn't win.
"Kesha never should have brought her false and meritless claims against Dr. Luke in any court," Christine Lepera said to Buzzfeed.
Taking to Instagram to talk directly to her fans, Kesha wrote, "My fight continues. I need to get my music out. I have so much to say. This lawsuit is so heavy on my once free spirit, and I can only pray to one day feel that happiness again. I am continuing to fight for my rights in New York. Thank you for all your support. The support of my fans has been so beautiful and I'm so grateful for it. I'm Not sure where I would be without you all [sic].
While Kesha dropping her case neither refutes or proves her allegations, it does mean that Kesha can start to focus on her career again. Earlier this year, the singer released a remixed version of EDM producer Zedd's emotional song "True Colors," and was permitted to perform at this year's Billboard Music Awards.
https://www.youtube.com/watch?v=weEV0Jf0Urk?feature=oembed
If Sony and Dr Luke fail to recognize or release the 28 songs that Kesha has submitted, however, the singer and her legal team can refute the claims that Sony made stating that she had the option to record and release music without Dr Luke. This would, in theory, provide evidence that the label and producer lied about giving Kesha this option, and might allow her to break from her contract under a different reason. Depending on the specifics of her contract, by refusing to actually release the new music submitted, it could be Sony who are in breach of contract, depending on whether Kesha's contract holds a "release agreement." However, depending on her contract, if Dr Luke deems the music commercially unviable then he has the power to hold the release of any new music back.
Kesha signed a five album deal with Kemosabe Records, Dr Luke's record label which is a subsidiary of Sony Music. So far, the singer has released two albums under her contract, 2010's Animal and 2012's Warrior, meaning that legally she still has to deliver three more LPs.
Kesha recently announced that she was heading out on tour under the moniker Kesha and the Creepies. Writing about the shows on Instagram, Kesha said, "Until I can release my own music I will be reinventing some of my old songs and some of my favorite songs from my musical idols. I've hand picked songs from artists that have helped shape who I am and the music I make today."
As things stand, Kesha can re-introduce and refile the case against Dr Luke in California at any time, and is currently appealing the rulings made by Supreme Court Justice Shirley Kornreich earlier this year.
We hope that Kesha can finally start to express herself creatively. We wish nothing but the best for her, and hope that she can return to doing what she loves on her own terms. #FreeKesha