Kesha shared an update about her ongoing legal battles with Dr. Luke, and we're sending her love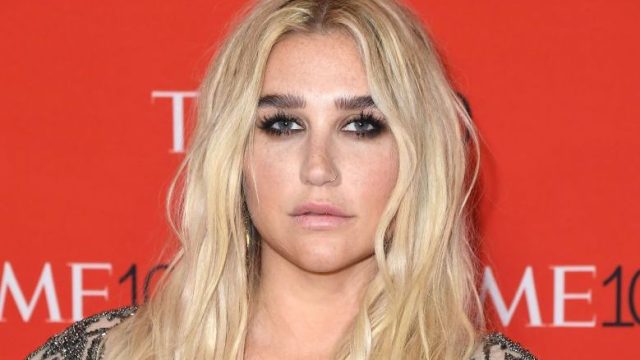 Sometimes, even famous people we don't know personally have such an impact on our minds and our hearts. One of those people is Kesha. The musician has been through so much, especially in recent years. Her ongoing legal battle with her producer Lukasz Gottwald, aka Dr. Luke, has made major waves in the music industry and beyond. Speaking out even before the #MeToo and #TimesUp movements, she became known as someone who was not afraid to defend herself.
Kesha's case against Dr. Luke is incredibly upsetting. She accused him of sexual assault, harassment, and battery and attempted to break her contract with his label. In 2016, Kesha dropped the charges against Dr. Luke and openly fought against the abuse and trauma she endured for years. He completely denies the allegations, even to this day, and has sued her for defamation and breach of contract. The lawsuit has not been settled, but the "Tik Tok" singer is still as open as she can be about how she's doing.
During a recent interview with CBS News, Kesha opened up about her life, her past struggles with an eating disorder, her happiness, and her influence. She continues to be strong, vulnerable, and open. Her bravery has had a huge influence on her fans and even people who don't necessarily listen to her music.
Kesha has all of our love.
At the 2018 Grammys, the singer performed her song "Praying" surrounded by powerful women. The moment represented so much that we have all fought for recently, including the ability to speak up and out about sexual harassment. "Praying," and all of the songs off of her latest album Rainbow, are reminders of all that has been thrown her way. Including an eating disorder.
After the pressure to look like a popstar on the outside took a toll on her, Kesha admitted herself to an eating disorder rehab in 2014.
"I just, like, hated myself so much. I had so much sadness," Kesha told CBS News. "I was projecting [a] person that promotes self-love. And I was doing none of that for myself."
Kesha went on to explain how she wrote the song "Rainbow" to give herself strength.
"I was in such a dark hole of a place. And the song, 'Rainbow, ' I kind of wrote as, like, a letter to myself, to like, 'You can get it back.'"
And she sure did get it back. The song that serves as a letter to herself doubled up as a letter to all of us. "Rainbow" speaks to so many of our hearts.
As far as Dr. Luke goes, Kesha is handling her ongoing legal battles the best she can.
She explained that the litigation is still ongoing and that she mostly lets her lawyers handle the situation.
"They deal with it. In my mind, my focus is my music and, like, my happiness. 'Cause who knows when the sun's gonna burn out?"
Kesha deserves to live her life and we're so glad she has the chance to experience happiness. And her fans will always be there for her. We love you, Kesha.