We can't believe what just happened with Kesha's court case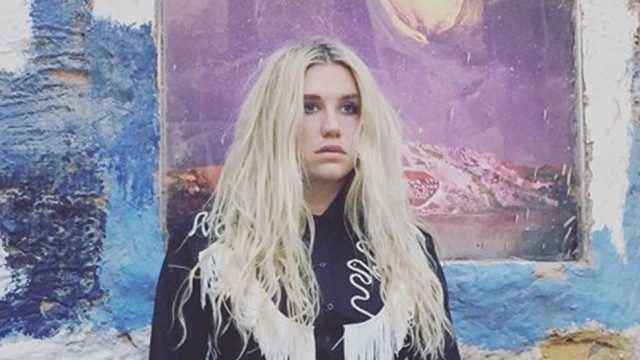 (Trigger warning: Mentions of sexual violence and abusive behavior)
2005: An 18-year-old Kesha signs a contract with producer Dr. Luke (real name Lukasz Gottwald). Under his management, she sings mostly back-up vocals for other artists like Katy Perry and Paris Hilton; she also sings uncredited (her choice) vocals for Flo Rida's song "Right Round."
2009: Kesha is signed to RCA Records, which falls under the Sony Music umbrella.
Until 2013: Kesha releases several records, including Animal, Cannibal, and Warrior.
2013: Kesha begins to openly speak out about her tenuous relationship with Dr. Luke, by performing a song that he reportedly ordered her to cut from third album Warrior and openly supporting a petition calling for her creative freedom. Multiple current and would-be collaborators (including The Flaming Lips' Wayne Coyne) also allude to Dr. Luke's control of her career.
2014: Kesha checks herself into rehab for an eating disorder; gossip and music outlets alike report that she'd attributed her disorder to comments Dr. Luke had made to her. In October of that year, she files a lawsuit against Dr. Luke's allegedly abusive behavior, which included "sexual assault and battery, sexual harassment, gender violence, civil harassment, unfair business, and intentional and negligent infliction of emotional distress"; there is reportedly at least one instance where she claims he drugs and rapes her.
Dr. Luke files his own suit against Kesha and her mother, claiming defamation. He also files a defamation suit against Kesha's lawyer.
2015: In June, Kesha adds Sony Music to her suit against Dr. Luke. She then files for an injunction that would allow her to break her contract with Dr. Luke, claiming that her career and her personal health will suffer if she isn't allowed to do so, given the typically short pop star career cycle. Reminder: Her last album came out in 2012; her last major label vocal performance came from 2013's "Timber," with Pitbull. (For a deeper explanation on why Kesha specifically wanted to opt out of her contract, rather than just release only free music via side projects or mixtapes, read this.)
Late in 2015, Kesha performs with a new band, The Yeast Infection.
2016: The #FreeKesha movement ramps up, and her injunction court date is moved until today.
New York Supreme Court Justice Shirley Kornreich resided over today's proceedings, which specifically covered Kesha's injunction to leave her contract with Dr. Luke. This effectively means that she can't record any new music without Dr. Luke and Sony's involvement. According to The Hollywood Reporter, Kornreich called Kesha's contract "heavily negotiated and typical for the industry," and that given Dr. Luke's self-reported $60 million financial investment in Kesha's career, a lack of specificity and documentation as to Kesha's injuries, as well as Dr. Luke's "offer" (which Kesha's attorney called an "illusory promise") to let her record directly with Sony, she saw fit to deny Kesha's injunction, saying, "My instinct is to do the commercially reasonable thing." 
A piece in Pacific Standard published yesterday argued that Kesha's case is exceptionally illustrious of the power inequalities present throughout the music industry: