The troubling story behind Kesha's beautiful "Amazing Grace" cover
If you think you haven't heard from pop free spirit Kesha in a while, you're right.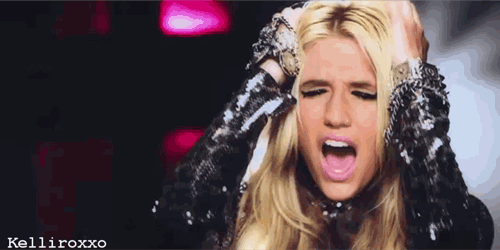 Since October 2014, she's been in a contentious battle with her record label Sony and former producer Dr. Luke, whom the singer accused of abusing and assaulting her for years of her career.
A few days ago, she posted about the continuing legal battle on Instagram:
Unable to release music under the name she's performed under for years, Kesha has turned to alternate outlets (like new band The Yeast Infection) to perform.
In a video reportedly recorded over the weekend and shared by the fan account Kesha Today, the singer directly addresses her "animals" fanbase: "I love you guys, more than you will ever know. I can't put out new music, but I can sing a little something of someone else's songs or something that exists." Then, the singer showcased her natural pipes with a stirring rendition of "Amazing Grace."
The video's release was timed to an important court date for the singer: Tomorrow, she was supposed to go to court to find out if she can be released from Sony's contract and then start recording and releasing music under her name again. Fans were rallying under the #FreeKesha tag to try and organize a show of support at the New York courthouse where she'll be appearing.
In Instagrams she posted after the video's release, Kesha revealed that her court date has been pushed back to February 19, and shared this message for her fans:
We wish Kesha the best, and await the outcome of her new trial.
Kesha's new band did a surprise holiday show for some lucky fans
Kesha bravely opens up about her struggles with an eating disorder
(Image via RCA Records/Giphy, Kesha/Instagram)