Kerry Washington said the most inspiring things about women supporting each other at Sundance, and we should all follow her advice
Of all of the events at this year's Sundance Film Festival, I was most excited for the Women at Sundance Brunch on Monday.
The brunch would have all of my favorite things: Women supporting other women, breakfast foods, mimosas, and – omgomgomg – Kerry Washington. 
When I found out Washington would be attending the brunch to sit down and talk about women in film with Kimberly Steward, a producer of Manchester by the Sea, it was pretty hard not to immediately jump for joy.
The event itself was impressive: Women gathered on benches to chat with Sundance Fellows and other filmmakers while enjoying custom crepes (yum!) and live music. But it wasn't until Washington and Steward took the stage that the magic really started.
Washington is perhaps most famous for playing the Washington D.C. superwoman Olivia Pope on ABC's Scandal, though she actually got her start at Sundance in 2000, when the movie Our Song premiered. Since then she's starred in dozens of movies and TV-shows, including the stunning HBO drama Confirmation, in which she played Anita Hill, the attorney and academic who testified against Supreme Court Justice Clarence Thomas in a sexual harassment case.
Washington, who has years of experience carving a way for herself in a room full of white dudes, had a lot to say about getting a seat at the table – and helping other women get there once you score a seat yourself.
"Sometimes the people who are in charge of those rooms, they want us to feel lucky to be in the room...but that doesn't mean that I don't get to bring other people with me," she said. "We need to have the courage to say, 'Great, I'm so happy you've given me this deal. I'm also going to hire another woman to help me run this company, and I'm also going to do a movie about a woman, and, you know what, I'm going to hire an Academy Award-winning woman to write it.' Never accept that us being alone in the room is enough."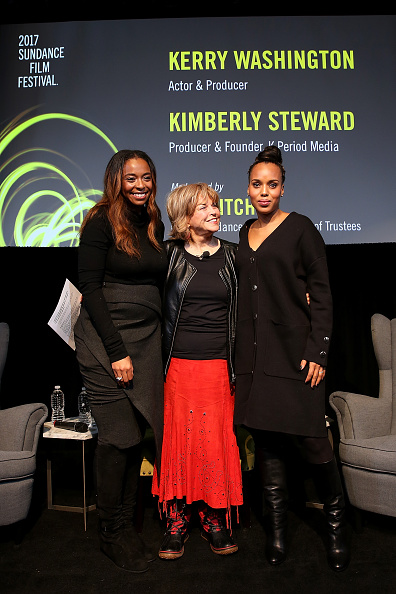 I couldn't help but get emotional as Kerry spoke. She was so passionate, so confident, and every word that left her lips was meant to empower the female filmmakers and journalists who came to see her.
She understands that women are not in competition with one another, and it won't be until we stop viewing each other as such that we will be able to tear down the systems that limit our opportunities in the first place.
"Being alone in the room is exhausting...you feel like you have to stand up for the entire gender, or race, or both...having one [woman] in the room lets [men] off the hook, and they don't have to be fully accountable, having two in the room still makes you a minority...three in the room is what it must be at, minimum."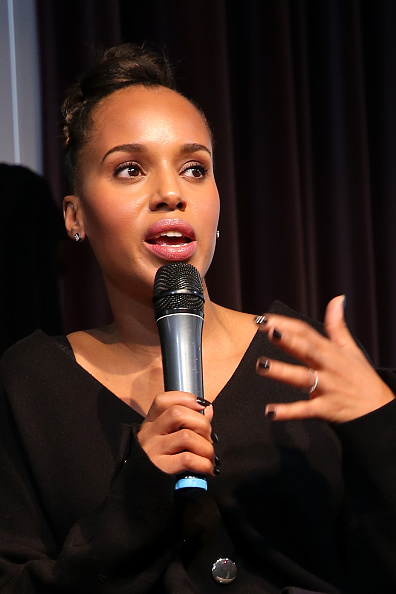 Can we get a standing ovation for Ms. Washington, please?