Kerry Washington Wore These Sustainable Leggings for Her Instagram Yoga Session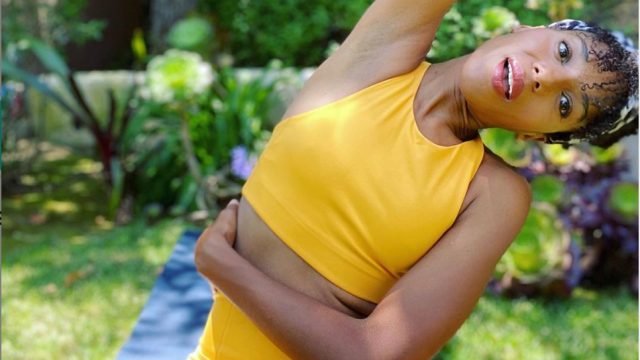 Kerry Washington just posted a yoga selfie and she looks like the embodiment of sunshine. After leading one of her yoga sessions via Instagram live on Sunday, the Little Fires Everywhere star shared a photo of herself stretching in the marigold-yellow Girlfriend Collective set. "Feeling blessed. feeling balanced. feeling peaceful," she wrote, thanking all those who joined her for the live stream. And now all we want is to copy her exact look and her good energy, too.
Here's the good news: Washington's exact limited-edition, brightly-colored leggings are currently available in all sizes. The bad news? Her matching bra top is already sold out. (But you can join the waitlist for the widely popular tops, in both the Topanga and Paloma style, here.) The leggings, however, are plenty worth the purchase on their own. Girlfriend Collective's Compressive High-Rise Leggings have received high praise for their snug-but-comfortable fit, durability, and trendy color offerings.
One shopper, who claims to be a "customer for life," gave the leggings a five-star review writing, "I hike, walk, do yoga, and Barre in them, as well as laze around the house of course. They don't quit. The compression is enough to give me energy and flatter my body." The happy shopper also added that, after having the pair for more than a few months, "they haven't once snagged or anything."
Plus, all of Girlfriend Collective's clothing is sustainably made and available for sizes XXS-6XL. Each pair of the compressive leggings is made from 25 recycled water bottles. So there's a lot to love about this trendy athleisure brand.
If you love Washington's bright yellow leggings, shop fast because the limited-edition pair is not likely to last for long.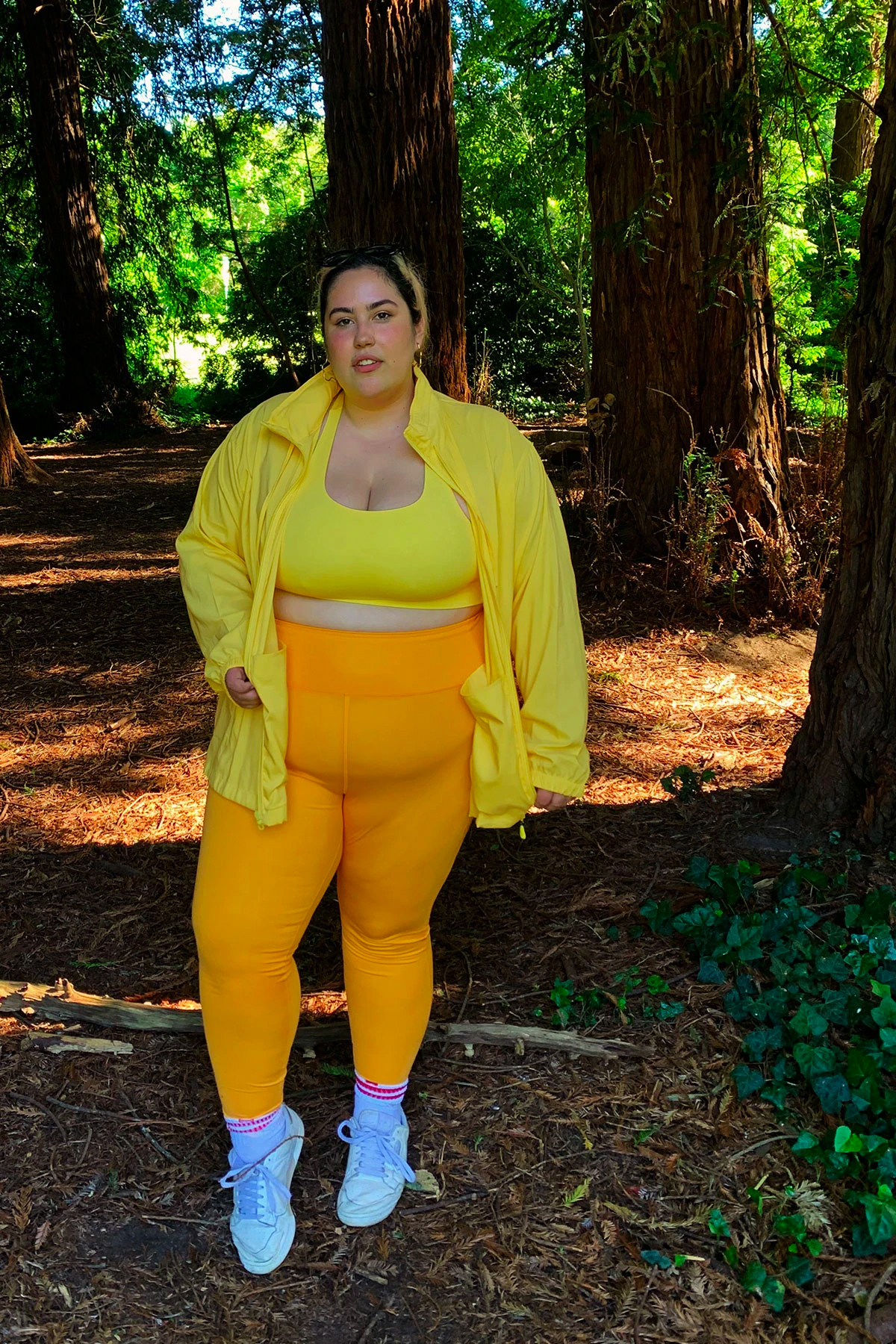 Shop it! Girlfriend Collective High-Rise Compressive Leggings in Marigold, $68, girlfriendcollective.com
Though Washington is famous for her roles in drama-filled TV like Scandal and Little Fires Everywhere, the actress knows how to keep things zen. To tune into one of her Instagram #NamasteAtHome yoga sessions, follow her at @kerrywashington for updates on the next live stream, or head to her IGTV feed to watch all the sessions she's done since mid-May.