Kerry Washington channeled Beetlejuice on the red carpet, and the result was drop-dead gorgeous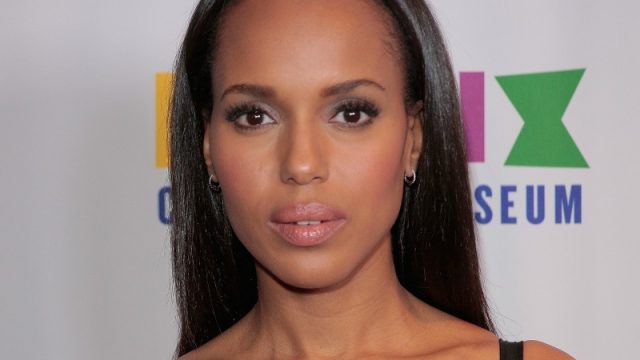 There's no doubt that the Kerry Washington can turn ~anything~ into a high-fashion moment. Literally, anything. Her sartorial senses are just that sharp. So don't be alarmed when we tell you that the Kerry's latest fashion muse may have been… Beetlejuice.
Yep, we kid you not. Because when the stunning Scandal star hit the red carpet for last night's Bronx Children's Museum Gala, the star's gorgeous black-and-white striped getup looked strikingly similar to everyone's favorite "bio-exorcist's" striped suit. But oddly enough, with a little love from designer Carolina Hererra, the design looked vivacious and full of life.
In other words, it was the ideal gown for Kerry.
Okay, all kidding aside, Kerry really did look lovely in the elegant ensemble. As a matter of fact, we may even like it just a *pinch* more than her Met Gala ensemble! (Although both looks are praise-worthy, obviously).
For the evening, the 40-year-old actress, who was one of the gala's three honorees, sported a fresh-faced glow with a pretty nude lip and a subtle smokey eye. She flat-ironed her gorgeous, long locks into a sleek straight 'do, which only further amped up the geometric detail of the dress.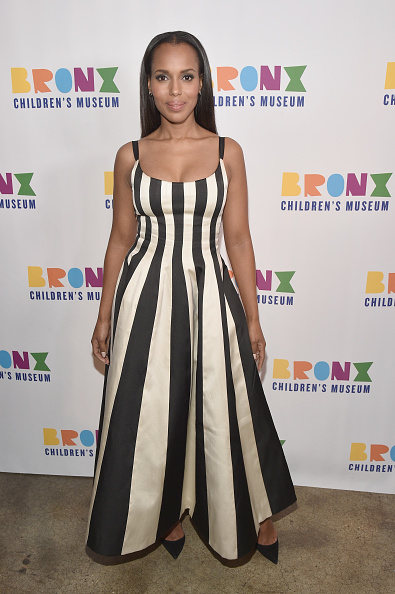 And with such a stunning dress, she opted not to overdo it on the accessories (and rightly so). Instead, she simply finished off the look with a prim pair of black pointed toe pumps and small silver hoops.
The result? An undeniably lovely look.
Okay, so while Kerry might not have been consciously channeling Beetlejuice, there's no denying the resemblance is there. And we're glad it is, because we never knew the ghostly dude was such a fashion clairvoyant!
Save