All the congrats to co-stars Keri Russell and Matthew Rhys on their new baby!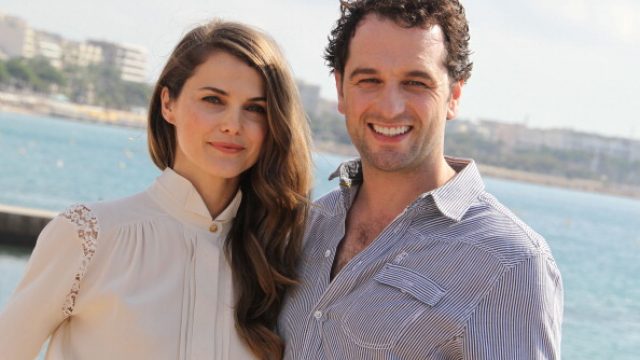 Anyone who's watched a single episode of The Americans on FX knows that Keri Russell and Matthew Rhys are pretty good at keeping secrets. They play married Russian spies on television, but they're also a couple IRL. They were in a relationship for months before we knew about it because they're both private people. And that's cool. We get it. It's none of our beeswax.
Still, we like to imagine they could be at home doing the dishes right this very minute, looking gorgeous and mysterious, like this: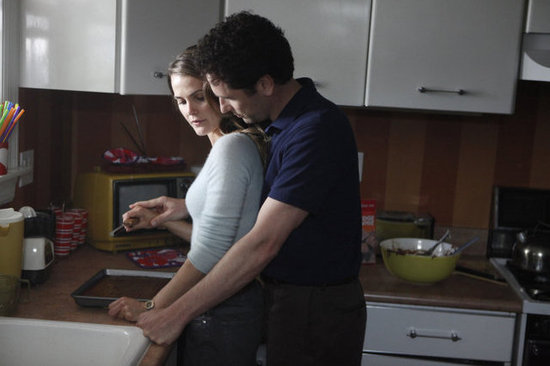 Last week, the couple had their first child together. (Awwww!) There weren't any baby pics on social media or anything, because again, they like to keep things chill. But over the weekend, mom, dad and baby went for a walk in New York City and they looked completely adorable with their bundle of joy.
FYI it's Keri's third baby, and Matthew's first.
If, you know, bringing new life into the world isn't enough for you, there's more great news for fans of The Americans. The show has been renewed for two more seasons. You know what that means. More retro stealth awesomeness: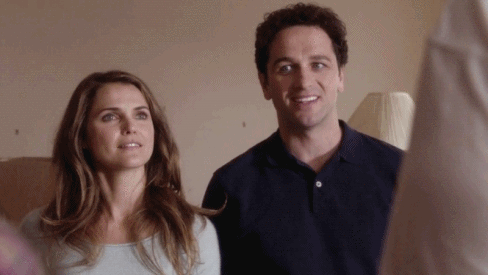 Congrats to our favorite spy couple! We wish you and your new baby all of the world's very best.