We talked to the Kentucky Derby Museum's lead milliner about why the hats are such a big deal
The 2019 Kentucky Derby is coming up on Saturday, May 4th, and though many horse race frequenters are excited about what will actually be happening on the track, fashion enthusiasts are excited about one thing only: the hats. Fancy hats are a time-honored tradition at the Derby, so much so that the hats seen there are second only to those at royal weddings. No one knows Kentucky Derby hats better than Jenny Pfanenstiel, the official milliner of the Kentucky Derby Museum.
Pfanenstiel's work has been seen on the likes of Former First Lady Michelle Obama (who wore one of her hats while President Obama was still in office), Oprah Winfrey, Madonna, Shark Tank's Barbara Corcoran, and many more. Her hats are permanently on display at Churchill Downs, the home of the Derby, and people flock from all over the world to have a hat made at her own hat shop, Formé Millinery.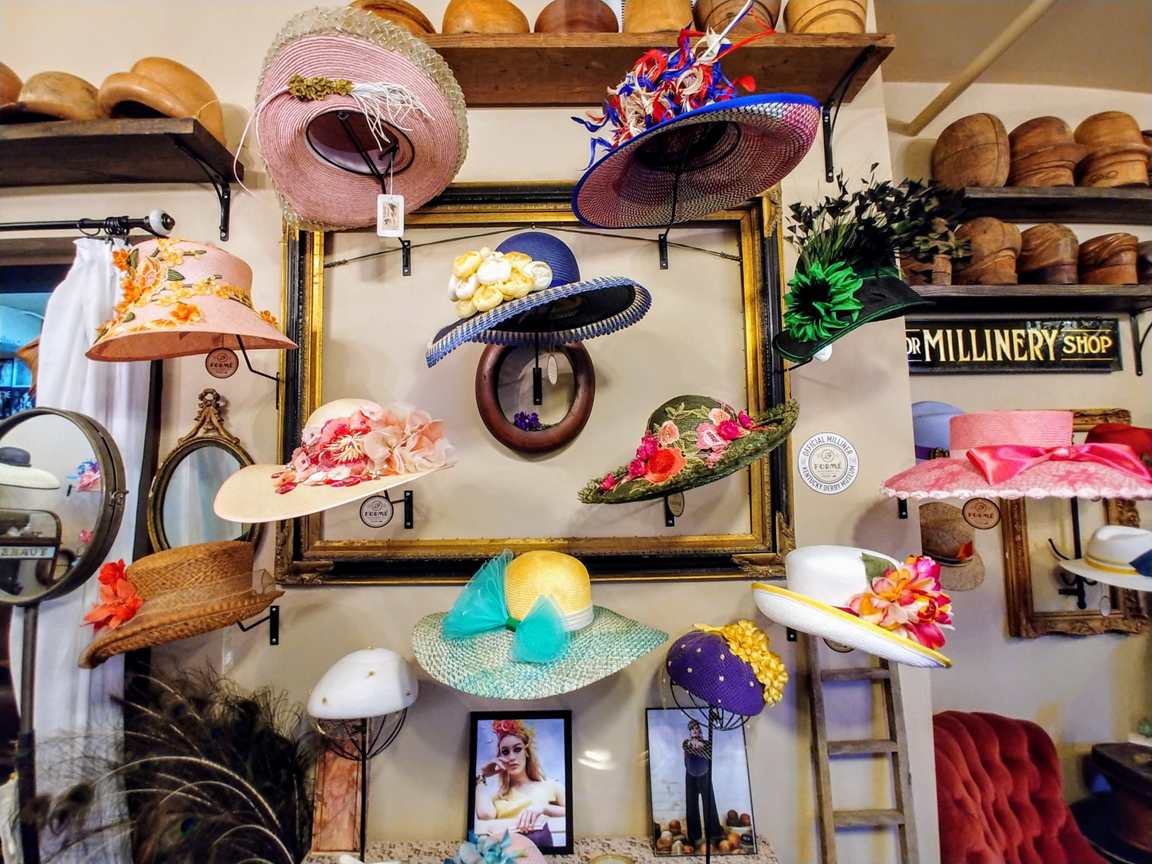 Even if you're not headed to the Derby—or a royal wedding—any time soon, hats are always a fun way to celebrate special occasions and to wear anywhere you want to really be seen. HelloGiggles had the chance to talk with Pfanenstiel about why she got into hat making in the first place, what makes her hats special, and how to pick out the perfect hat.
HelloGiggles: What drew you to hat-making in the first place?
Jenny Pfanenstiel: I have always been drawn to hats ever since I was a little girl. I started [cross-stitch] sewing when I was 5 years old and naturally went on to get a degree in Fashion Design. After moving to Chicago, I met a milliner and had no idea that hat making still existed in the United States. She told me about blocking, which is the 100-year-old process of molding material over wooden hat forms.
When I looked into learning more about it, there was not a lot offered in the U.S., so I went to Australia and did an apprenticeship. I fell in love [with the process of hat making], and since I knew how to hand-sew, it came naturally. I loved the idea of creating a hat using a technique that dated back over 100 years, not to mention the idea of using antique hat blocks. I often think about who made hats on these blocks many years ago and having their energy come through the making of each hat.
HG: What makes the hats and fascinators for the Kentucky Derby different from other events?
JP: Wearing hats to the Kentucky Derby has been a tradition since the first race in 1875 when it was thought to bring good luck. Over the years, hats have become a staple at the race and [are] now the statement piece of each Derby guest's outfit. A lot of people come to the Derby to see and bet on the horses, but many others come to see the hats. Hats are also a fun way for those who can't make it to Louisville for the big race to join in its traditions, and show off a bit of southern flare at local Derby parties across the country.
HG: When you're picking out the perfect Kentucky Derby outfit, what should come first, the hat or the dress?
JP: I have clients that do both. I personally suggest starting with the hat. Since the hat is your statement piece, you want to choose one that is comfortable and fits your physique. Not all of us can wear every hat style, so it is important to work with a milliner, like myself, to talk about what shape and coloring will work best for you specifically. Once you have the hat, it is much easier to coordinate with an outfit.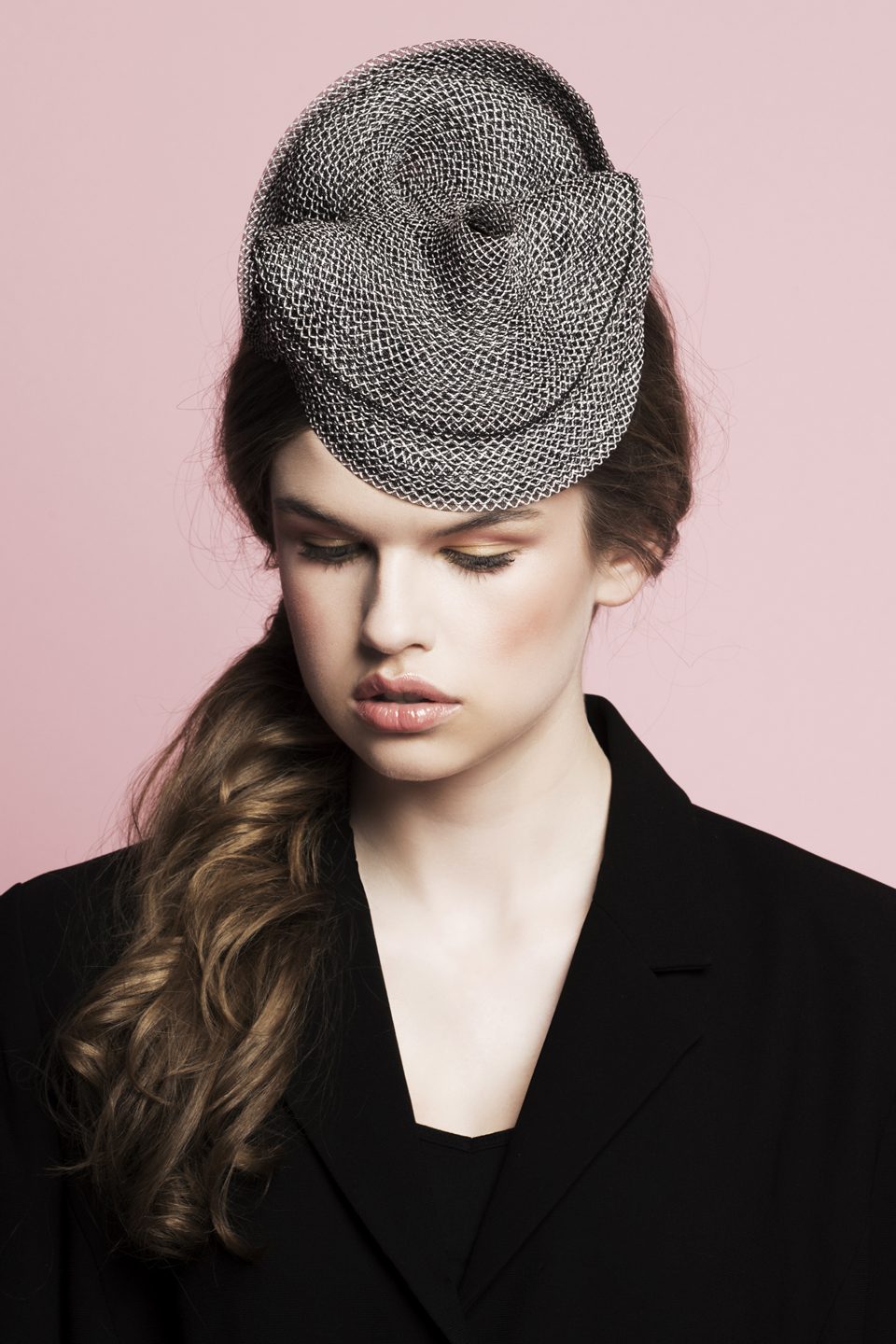 HG: What are different qualities of hats that you should take into account when you're picking one out?
JP: A lot of things go into picking the perfect hat. [Your height, hair length, and the quality of the hat are key components.] If you are on the shorter side, it is best to not go with a super large hat because it would tend to swallow you. Either choose a medium-sized brim or a fascinator to give you some height. If you have shorter hair, I would go with a flipped brim or fascinator so your hair can peek through.
Derby hats can be an investment, so it is important to look at the quality of the hat to ensure it was made with great care and will last many years. A lot of generic hats are made with glue, and I have heard stories of them falling apart after an hour at the track. If you are going to spend a good amount of money on a hat, have it be [a high-quality one] that you can keep as a treasured Derby accessory and pass down [through] generations.
HG: What are your favorite materials to work with when you make hats for these kinds of events?
JP: Silk abaca, jinsin, horsehair, Swiss braid, parasisal, and sinamay.
HG: What do you add to hats to make them special and unique for that specific person?
JP: I love to use unique materials and embellishments in my hats. There is a millinery supply house in Brisbane, Australia that sells nothing but beautiful vintage straws and braid, many of which are no longer produced and are truly one-of-a-kind. I also enjoy using vintage trims from France from the 20s and 30s. I believe it adds a special uniqueness and elegance that you normally don't see in other hats.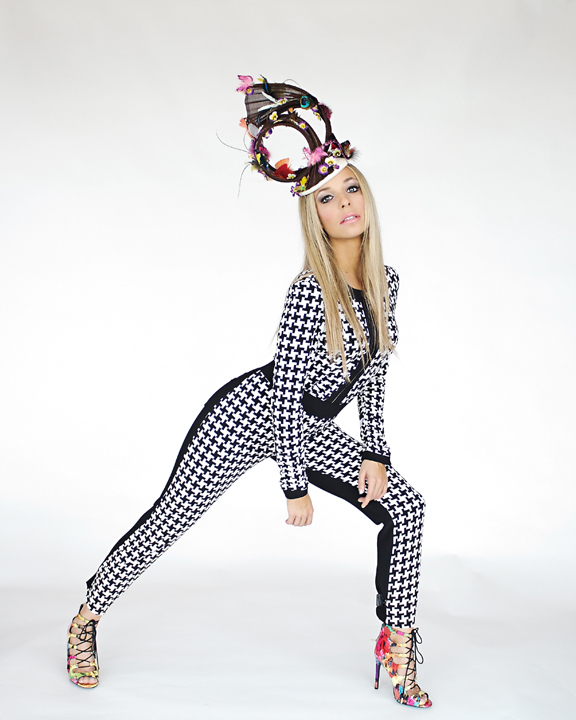 HG: What is your favorite part of being a milliner?
JP: I am passionate about what I do because I make people shine. Having a handmade hat made can be a very emotional experience. I get to know my clients on a personal level and see them transform when they first put on a hat that I made for them. They stand a little taller, they smile a little bigger, some even cry. I have had clients tell me that they felt invisible for many years and now when they wear my hats, they feel alive and beautiful, and people notice them. This is why I do what I do. During the creation process, the hat becomes a blended creation representing both me and my client, making each truly one-of-a-kind.