Kensington Palace just released a sad statement about Meghan Markle and her dad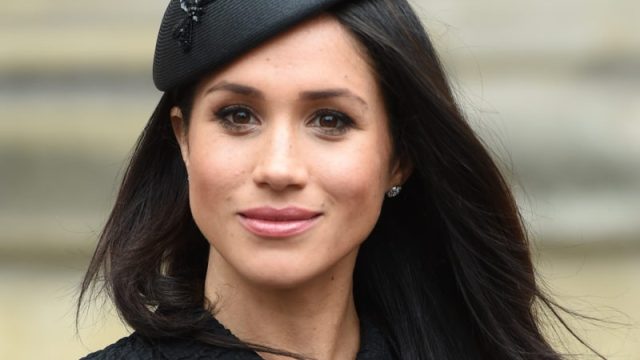 For those following the buildup to the royal wedding, set to happen Saturday, May 19th, we have breaking news from Kensington Palace. Following reports from TMZ that Meghan Markle's dad staged and sold photographs of himself to the media, various sources, including the U.K.'s Press Association, Kensington Palace shared a statement responding to an update that Mr. Markle will not be attending his daughter's wedding. The statement reads:
"This is a deeply personal moment for Ms. Markle in the days before her wedding. She and Prince Harry ask again for understanding and respect to be extended to Mr. Markle in this difficult situation."
Thomas Markle, Meghan's father, reportedly suffered a heart attack on May 8th. Reports say he checked himself out of the hospital soon after in order to attend Saturday's event, where he is expected to walk his daughter down the aisle at St George's Chapel.
Although his poor health seems like a fair enough excuse to not make the journey across the pond, Mr. Markle has reportedly opted out of attending the royal wedding for another reason. TMZ reports that he and Meghan allegedly had a falling out after he staged and sold photos of himself to paparazzi.
DailyMail.com obtained footage of the staged shoot, during which Mr. Markle posed at an internet café with a news story about his daughter and her royal fiancé pulled up on a computer screen in front of him.
There was also a staged photo of Mr. Markle flipping through a book featuring photos of Great Britain, and one of him getting fitted for his wedding outfit. Mr. Markle admitted the staging to TMZ, claiming he agreed to do the shoot to better his image. He explained that he has often been photographed in unflattering situations, such as during an outing when he was buying beer.
Of course, neither Meghan nor Harry have addressed the photos or Mr. Markle's reported decision not to attend the wedding.
Whatever the case may be, we understand that this must be a troubling situation for the soon-to-be newlyweds. We respect their privacy at this time and hope the family makes amends before the big day.