Kensington Palace announced the due date for royal baby #3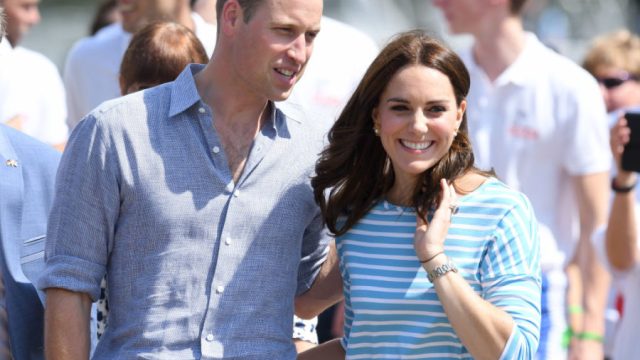 Fans of the Royal fam, break out your calendars: Prince William and Kate Middleton announced the due date of their third child, and the baby will arrive in April (aka six whole months from now).
Which means we have an entire winter of swooning over Middleton's maternity looks, because you know she's going to come hard with great coats. And yes, we'll definitely get to see more of Middleton than during her other two pregnancies with Charlotte and George, since Kensington Palace announced that the couple will also kick off 2018 with a royal tour of Norway and Sweden.
Kate made her first official appearance after the pregnancy announcement last week at an event she attended with her husband and Price Harry after laying low due to severe morning sickness. A source close to the family told E! News that she's feeling better now that her hyperemesis gravidarum has died down. The source said that Middleton's had "such a rotten time during these early months but she's out of the woods now and doing well."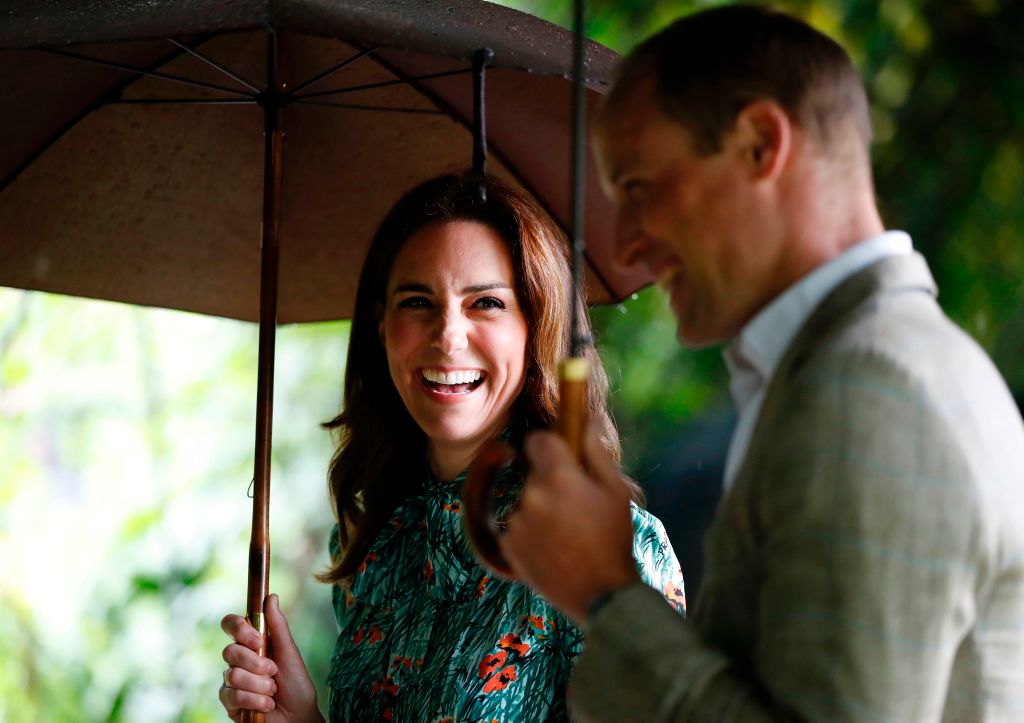 The source also defended Middleton from comments about how she might have been exaggerating her condition. Newsflash: Hyperemesis gravidarum is a very real and serious condition. In fact, Middleton was hospitalized for it during her pregnancy with little George.
"I think when you see it referred to as extreme morning sickness you don't quite understand how debilitating it can be, but it truly is a grueling condition and can make it impossible to do anything else. All you can do is just rest. It requires constant medical care and can be a worrying time for any mum-to-be," the source told People.com.
Her condition caused her to cancel all of her public appearances in the past month, even having to skip Prince George's first day of school. Luckily, Middleton seems to be in good spirits and health these days. On Monday, she attended an event and danced with Paddington Bear. Could she be any more adorably British?
Okay, so now that we know when we can expect to meet the new baby, can we get a hint on the name?