I've Worn These White Sneakers Everywhere for the Past Year, and They're Still Squeaky Clean
Countless miles walked on dirty NYC streets later, and these kicks still look brand new.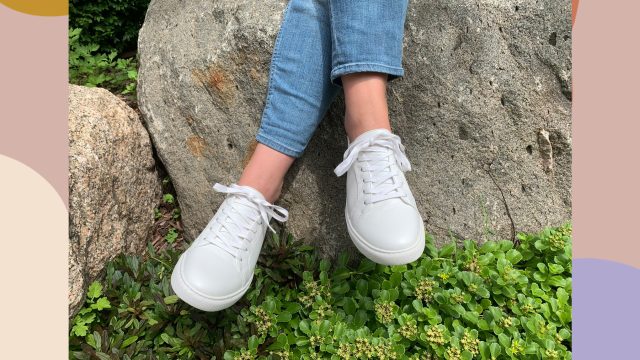 Before moving to New York City last summer, I set out in search of the perfect pair of sneakers. I knew I'd need a go-to set of comfortable, stylish, and durable shoes for exploring the city each day, and I was on the hunt for some crisp white kicks to pair with sundresses. Luckily, while browsing the racks at DSW, I came upon the white sneakers of my dreams: the Kenneth Cole Kam Sneaker.
Classic white sneakers are a wardrobe staple during every season, but especially in summertime. The neutral shoes pair well with any outfit—sporty shorts, flirty dresses, and ripped jeans alike. White sneakers are not in short supply, but they do vary in style, so finding the ideal pair can be tricky. Colorful logos, varying platform widths, and laces can all make or break a pair of white sneakers. And then there's the material: canvas, leather, or rubber are all on the table, and each handles wear and tear differently.
While shopping for the shoes I planned on adopting as my new best friends, my requirements were simple: no flashy labels, a washable material, a small platform, and a cross between sporty and feminine vibe. The moment my eyes landed on the Kenneth Cole Kam Sneaker, I was sold.
Kenneth Cole Kam Sneaker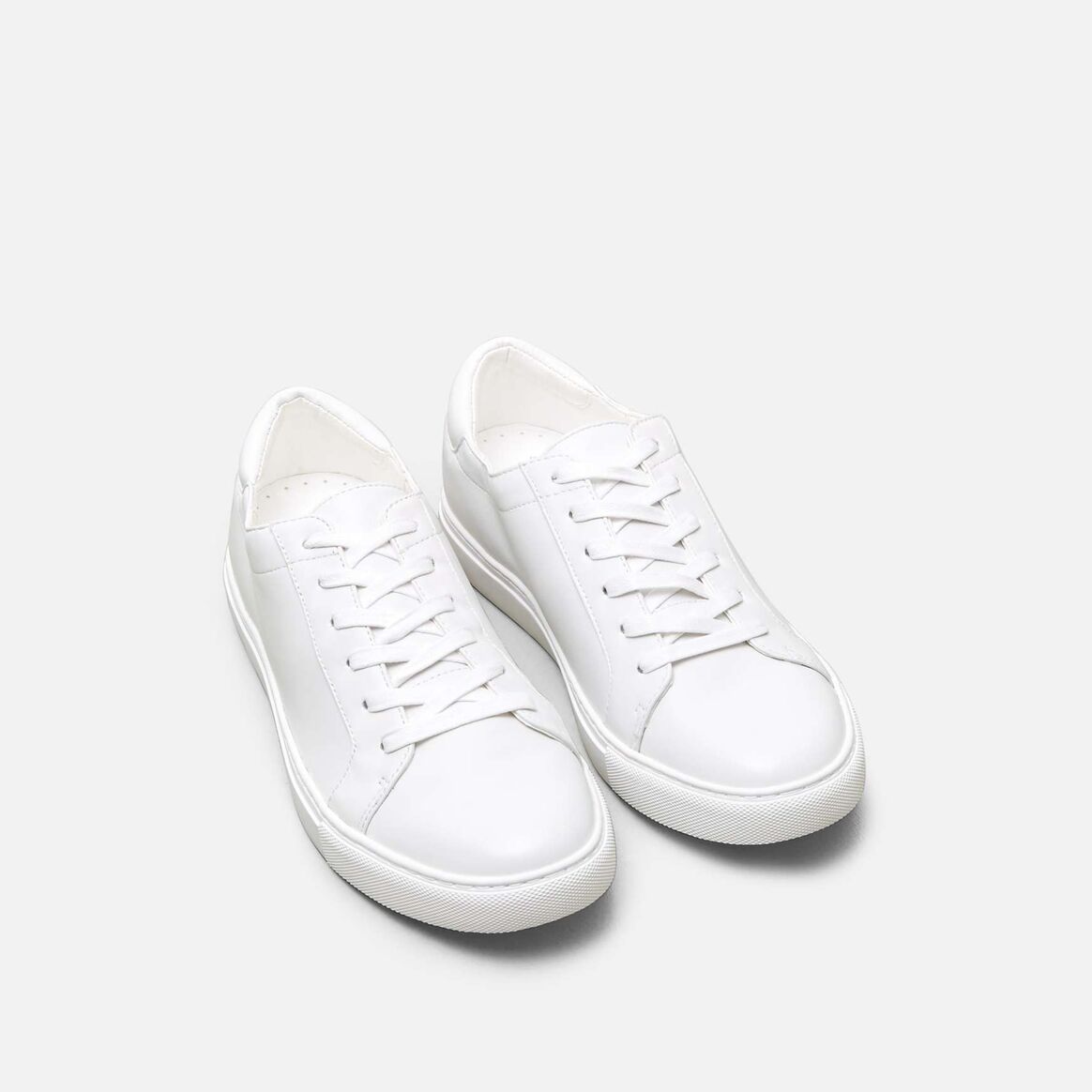 Shop it! $120, kennethcole.com; $119.95, nordstrom.com
The Kenneth Cole Kam Sneaker offers a simple look: sleek leather, crisp white laces, and about an inch-wide platform. That's it—no logos, colorful stitching, or other design elements distracting from the simplicity of these kicks. They do have a silver stripe on the heel to add a flash of a cool-girl vibe, but otherwise, they're sporty and sophisticated—no bells or whistles needed.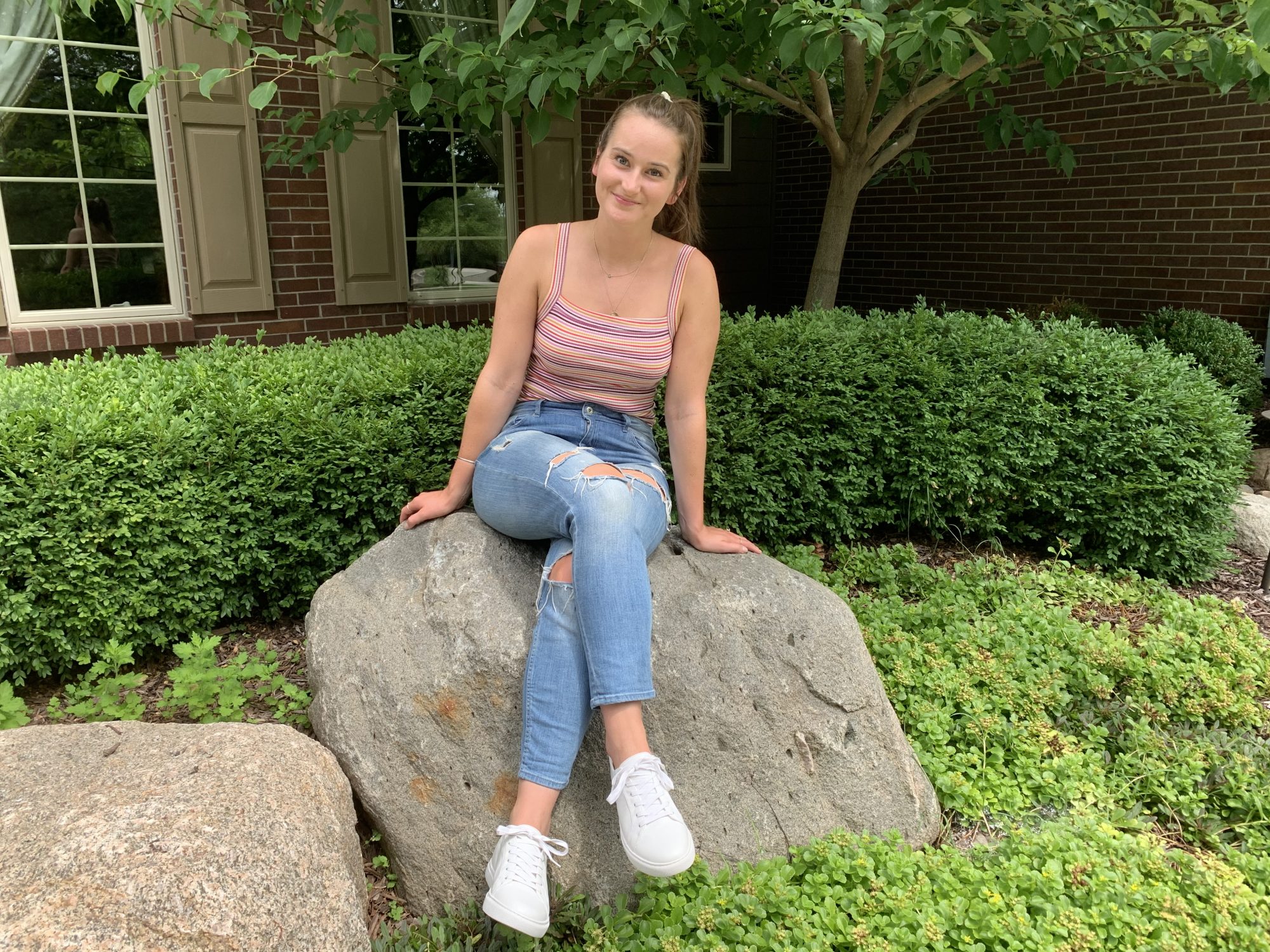 But the best part of these white sneakers isn't even how versatile, stylish, and comfortable they are—it's how clean they have stayed for over a year. As much as I love walking around them, New York City streets are Dirty with a capital "D." I'm talking dog poop and food wrappers galore. So wearing white sneakers on the daily might seem risky, but the Kenneth Cole Kam Sneaker has withstood the grimy NYC sidewalks for over a year now.
Not only is the sleek leather on these sneakers super stylish, but it's washable, too. Any streak of dirt or accidental drop of coffee on the material is easily wiped off with a wet paper towel, and voilà—the sneakers maintain their squeaky-clean appearance. Snag the white sneakers that will likely become your new best friend at Nordstrom or Kenneth Cole now, and thank me later.