Kendall and Kylie's latest collection sold out in just MINUTES, and we can see why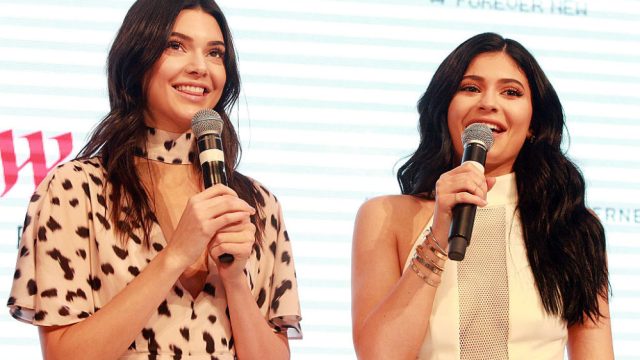 The Kardashian/Jenner family members are no strangers to fashion, and Kendall and Kylie's latest collection, a DropOne fashion capsule, proves that fashion acumen really does run in the family. The DropOne capsule consists of seven styles that are meant to accompany the Spring 2017 Kendall + Kylie fashion line. Only 100 of each piece were made, and each is labeled with a number (aka, 1 of 100, etc). Of course, the collection sold out in seconds, and we can totally see why.
Kendall + Kylie manage to make the color yellow fashionable.
Now we have a strange hankering to listen to "Yellow Submarine" by The Beatles!
We totally dig these sunglasses.
Seriously, how chic are they?
We've got to admit, these pants look comfy.
We're also big fans of the sheer top, though that is definitely NSFW.
These transparent heels give us all sorts of #fashiongoals.
These flowy pants are redefining "mellow yellow.".
Nothing like a corset to help show off our curves.
We love how the two girls model their own clothes.
Fuzzy!
This shrunken bomber jacket is perfect for any weather.
As Kendall explained, "We wanted to focus the design of this line on a few specialty pieces, so that every style is unique to our vision. This is our most personal collection yet; we're very excited to launch it!"
Most of the fashion line has already sold out, but a few pieces remain. Hurry up and shop!