Feast your eyes on Kendall and Kylie Jenner's new swimwear line for Topshop
Big news, fashionistas! Kendall and Kylie Jenner want to dress you for the beach this summer. Yaaassss.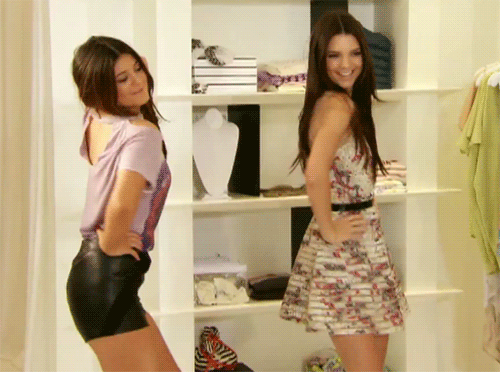 The super gorgeous sisters have teamed up with Topshop to design a swimwear line. Kylie recently posted some sneak peek photos and vids to her Snapchat, and from what we can tell, the collection SLAYS. Of course, we wouldn't expect any less. All of the Kardashian-Jenners have always known their way around a bikini. Just saying.
Kylie got the ball rolling by first posting a teaser asking who wanted to see a sneak peek of their new bikini line. The answer was a resounding YES. Because obviously.
She followed it up with a Snapchat of herself getting her makeup touched up during a photo shoot while wearing a neon bikini with edgy black straps. (Also, whoa, what does her tattoo say?)
Social media then basically exploded as Kylie and Kendall posted a barrage of pics and videos across multiple accounts on both Instagram and Snapchat — like this one of Kendall in a classic white two-piece:
And this one of Kylie in neon orange, rocking a straight-up scuba vibe:
Want something more glam? They've got that covered too. (I mean, come on.)
It even looks like Kendall and Kylie's swimwear collection will include one-piece bathing suits.
It's not clear yet when their swimwear will debut at Topshop. Still, we just have one question…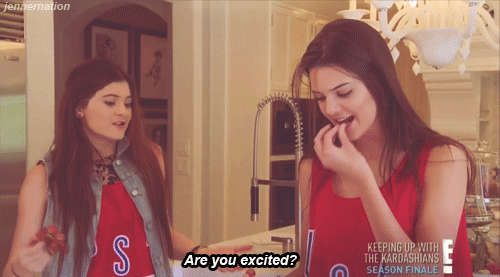 Yes. Yes, we are!