Kendall and Kylie Jenner are selling a Paris Hilton-inspired party dress on their site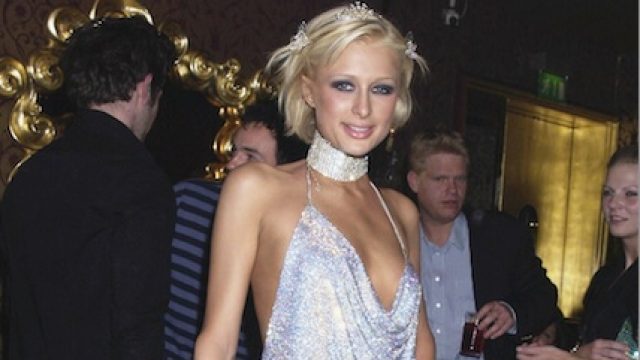 As with all things in fashion, what's old becomes new again, and trends are always coming back around in totally unexpected ways. Case in point: Kendall and Kylie are selling a Paris Hilton-inspired birthday dress as part of the latest collection in their Kendall + Kylie clothing line.
In case you're not up on your early aughts #memories, back in 2002, Paris Hilton's 21st birthday party spanned five days and five time zones, so she had plenty of chances to rock fun party dresses…five, to be exact. At her London extravaganza, she rocked a super-short, silver party dress, topped off with a thick sparkly choker and sparkly butterfly clips (hey, it was 2002).
14 years later, Kendall wore basically the exact same dress for her 21st birthday party, though she updated the choker to a chain-link style, giving it a 2016 edge. People went crazy over it, and Paris herself (who was at the party!) loved that Kendall copied her dress, telling Grazia,
"I was really flattered and I thought she looked stunning and I thought, 'It is the perfect birthday dress' especially when you're turning 21! So it was really nice to see her wearing that and she looked gorgeous."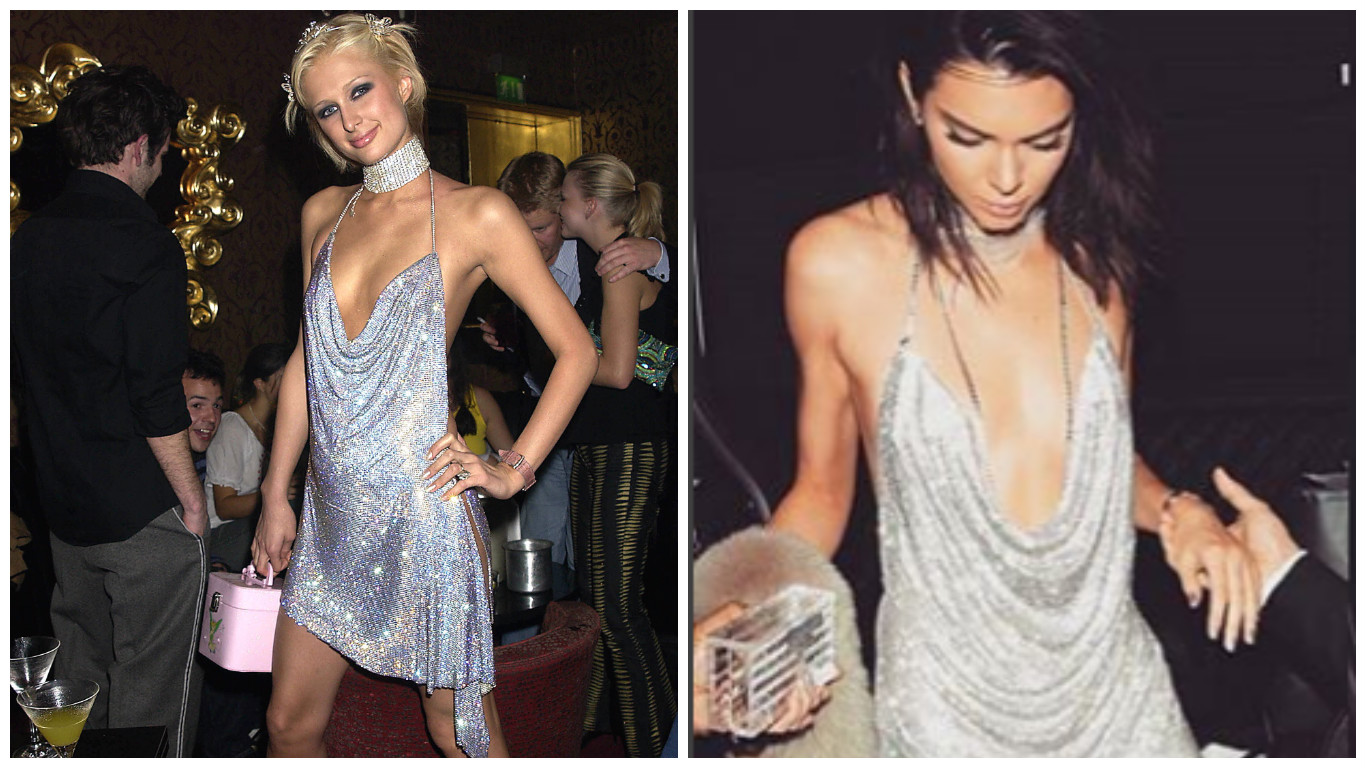 And now, Kendall and Kylie are selling their take on this disco goddess dress, albeit with a slightly longer hemline, for a cool $395…which is certainly more affordable than Kendall's $9,000 version.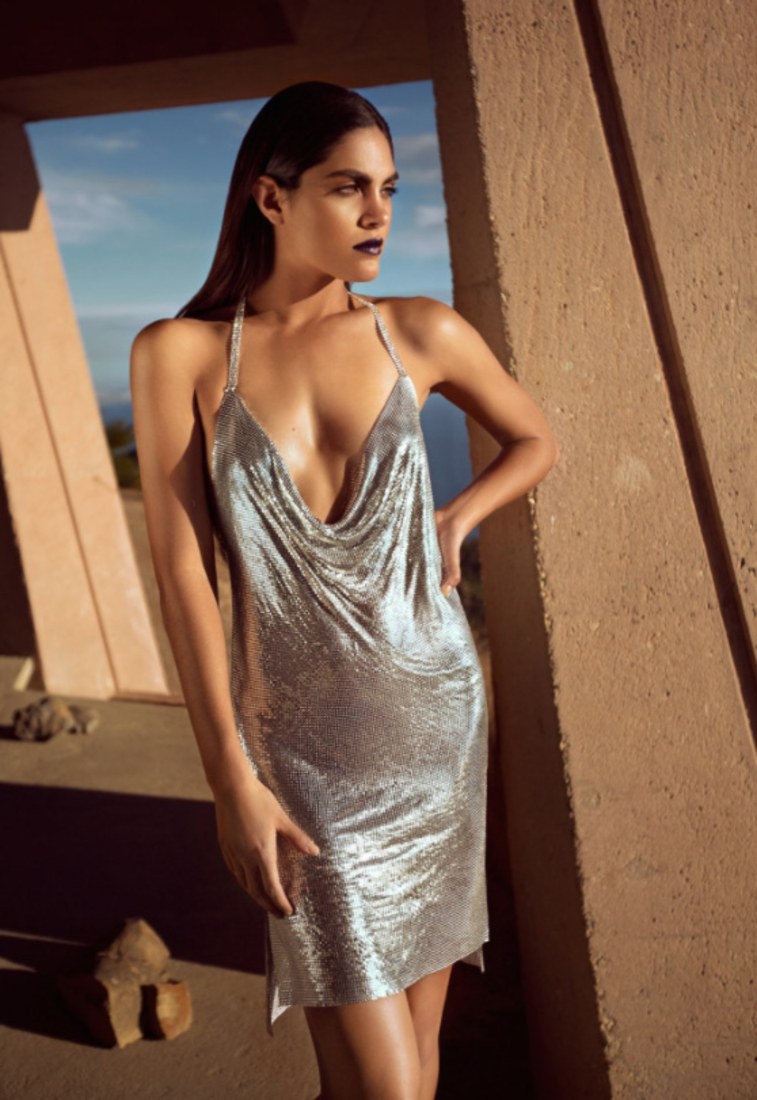 The bad news? It's already sold out online, so if you're looking to rock this dress at all your holiday soirées, you'll have to keep your eyes peeled for a restock. And if you simply can't wait, here are a couple dupes we've spotted (that are also way easier on the wallet).
Silver Sequin Sleeveless Rhinestone Chain Draped Neckline Party Dress, $18.00
Get it here.
Silver Sequin Multi Strap Back Bodycon Dress, $33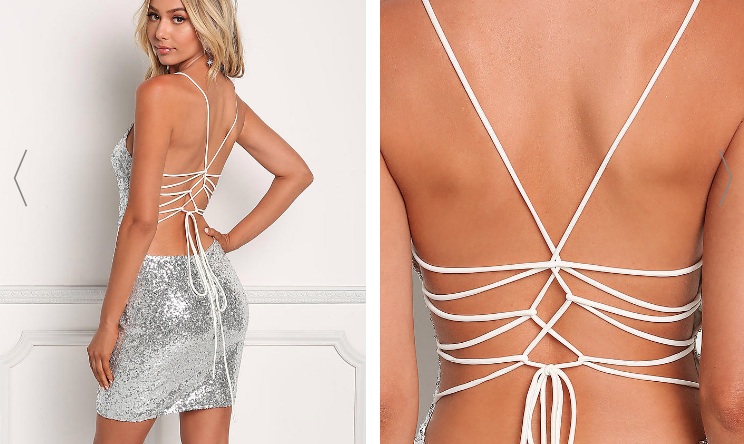 Get it here.
So go forth and look like a real-life kirakira dream!