Here's how Kendall and Kylie Jenner coordinate their outfits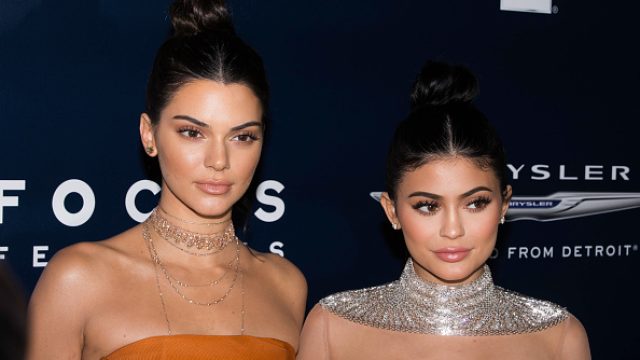 You may have noticed that the powerhouse Jenner sisters, Kendall and Kylie, always look amazing together. Well, there's a very good reason for that – and it's surprisingly simple. They don't want to clash when they're photographed together. Feel free to text your squad and come up with a game plan that will take your photos to the next level like these two do because this is straight up genius.
Kylie and Kendall's stylist, Monica Rose, shared her Coachella tips and explained why the Jenners are always matching at Coachella's Reebok Classic Leather Crib.
Kendall and Kylie will dress from a similar color palette to complement each other's looks.
https://www.instagram.com/p/BKuKrbMBVWe
According to Cosmopolitan.com, Rose said the sisters always make sure they're on the same page style-wise.
She said, "Sometimes when I work with Kendall or Kylie, and they're going to an event together, they want to vibe together, and in the past ... they've asked, 'Well, what is [my sister] wearing?'"
https://www.instagram.com/p/BSuHhRThjQF
As anyone who has taken an Instagram of a large group of people knows, it's all about the vibe. Unless the goal is to power clash all over the place, you want everyone to be on point color-wise. That's probably why bridal parties and girl bands like Haim look so great all the time. It's all about the complementary outfit vibes!
https://www.instagram.com/p/BOgUr8Ph1Si
Monica also mentioned that Kendall will accidentally coordinate with BFF, Gigi Hadid. She says she styles them differently, but they often end up looking more coordinated than she intended.
Rose explained, "If I do [style them similarly] it's not intentional. I like to keep everybody['s looks] separate."
https://www.instagram.com/p/BG70OZ9jo2e
We are definitely taking tips for our next pics with our BFFs.