Here's a look inside the cool-girl singles party that Kendall and Kylie Jenner hosted at Coachella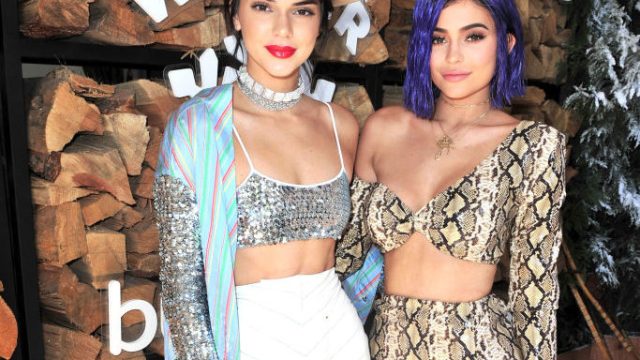 Beyoncé might've skipped on this year's Coachella festivities, but all the single ladies were most ~certainly~ in attendance at Bumble's desert bash. Kendall and Kylie Jenner rounded up their fellow "babechellas" during weekend one to attend the Winter Bumbleland fete, bringing the coolest crowd together during the hottest musical festival of the year. And as fixtures of pretty much every Coachella bash for the past three years, you'd best believe these girls delivered all the "cool" to this star-studded soiree.
As the resident hostesses, Kendall and Kylie both dressed to the nines in their respective 'chella gear, with the 21-year-old supermodel donning ample sequins and high-waisted trousers while the 19-year-old lip kit goddess rocked a snakeskin combo with a purple bob. (Oh, and you'd best believe it wasn't her only hair color swap of the weekend). Along with Bumble's founder, Whitney Wolfe, the sister act welcomed guests galore to the feminist dating app's singles party.
As in, you know Kendall's BFFL Hailey Baldwin made a cameo to hang out and (likely) sip on some blizzard-themed slushies with her pal.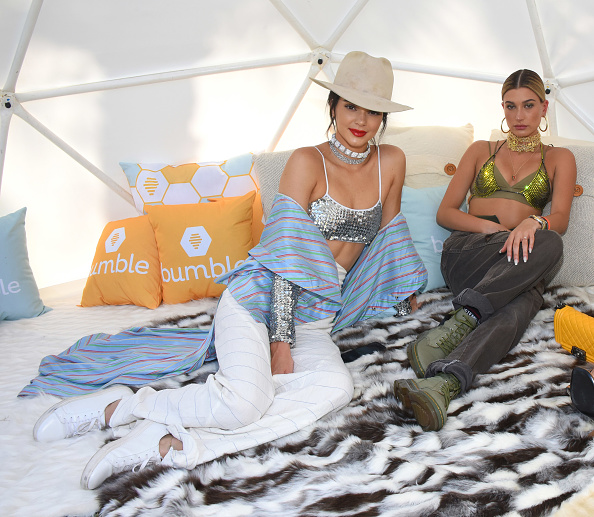 Ireland Baldwin, Peyton List, Joan Smalls, Taylor Hill, Rosci Diaz, Louise Roe and Jamie Chung were all in attendance as well over the two-day festivities at the Rancho Mirage mansion, which featured tunes by DJ sisters Simi & Haze.
Whew, look at Kendall's desert-hot smize! And where can we get a Pharrell-inspired hat of our own?!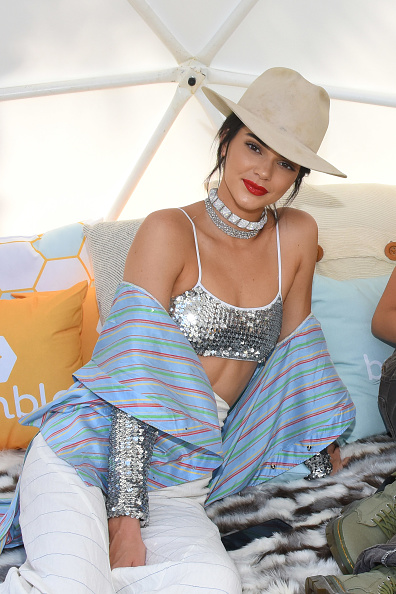 While Kendall and Kylie oversaw Saturday's hosting duties, fellow girl boss Ashley Graham took over the hosting reigns for Sunday.
Instead of flower crowns and flowing maxi dresses (like this one), Ashley sported a sexy sleek black and gold getup. Not ideal for treading the Indio fields, but perfect for the "Aspen chic meets desert heat" extravaganza.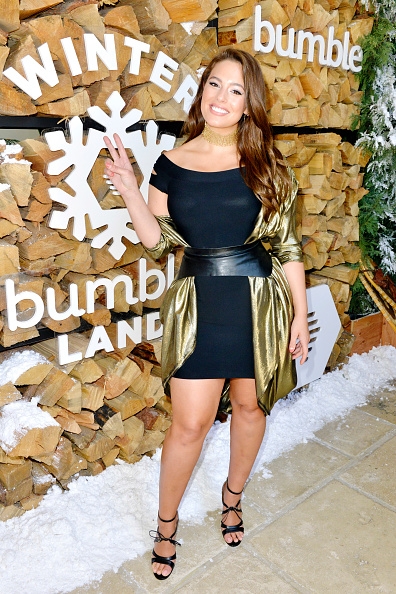 Suffice to say, this hot singles party did ~not~ lack for gorgeous A-list guests.
https://www.instagram.com/p/BS7MP4ghTT_
While we may not have scored a ticket to the Bumble bash (or, you know, to Coachella weekend one), we're just as happy living vicariously through all the stunning party pics.