Kendall + Kylie just expanded into plus sizes by partnering with Ashley Stewart for a curvy collection
The Kardashian-Jenner clan is without a doubt one of the most fashionable crews of our time. While each sister makes her own iconic mark on the fashion industry, the youngest two of the bunch, Kendall and Kylie Jenner, are making slightly bigger splashes. The two sisters launched their own lifestyle collection and clothing line under the name Kendall + Kylie in 2013, available exclusively at PacSun stores. Since then, the collection has grown quickly, becoming available in stores like Macy's, Shopbob, and Revolve. Today, November 21st, marks the most significant expansion of the brand: it's now offering inclusive sizing.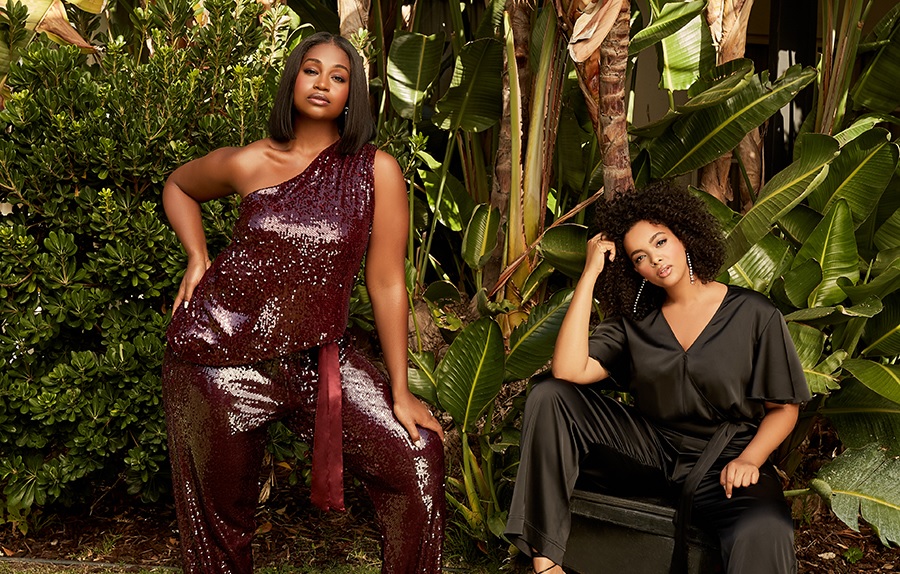 Kendall + Kylie just partnered with Ashley Stewart, one of the leading plus-size clothing brands, for their debut curvy collection.
The line offers seven new styles—including dresses, jumpsuits, pants, and tops—in sizes 10 to 24, ranging in price from $79 to $129. This is just the first of three collection drops from the collaboration between Ashley Stewart and Kendall + Kylie, with the next two slated to drop in early 2020.
This collection has sequins, velvet, and satin, and colors like rich burgundy, sleek black, and warm gold—making its pieces perfect for your next holiday party. The next product drops will include accessories and jackets, with prices starting at $53.
Shop the debut line from the Ashley Stewart Kendall + Kylie collection below, and make sure to keep your holiday party schedule in mind while you shop.
Kendall + Kylie Satin Jumpsuit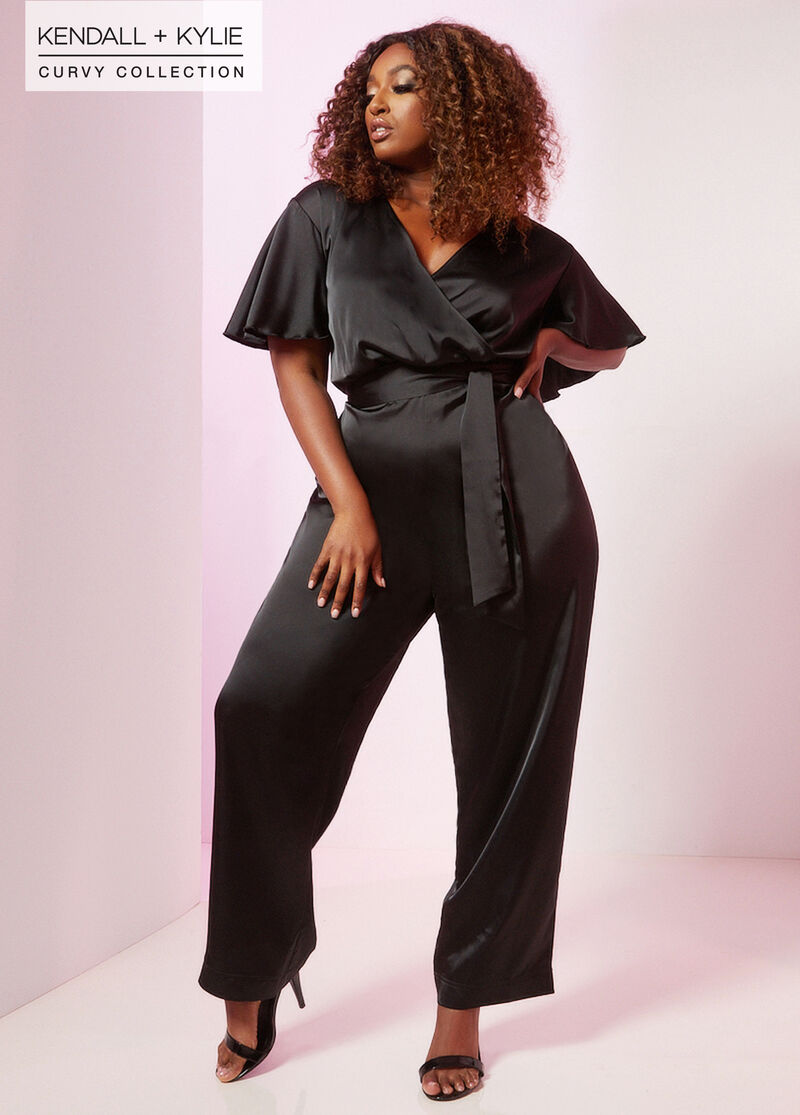 You can never go wrong with a classic black jumpsuit, especially when it's satin, wide-legged, and includes a flattering wrap tie around the waist. Oh, and the flounce sleeves? Sold.
Kendall + Kylie Faux Leather Halter Dress
This edgy halter dress takes your holiday party game to a whole other level. Slip on some sheer tights, and your Christmas outfit has never looked better.
Kendall + Kylie Sequin Crop Top and Pants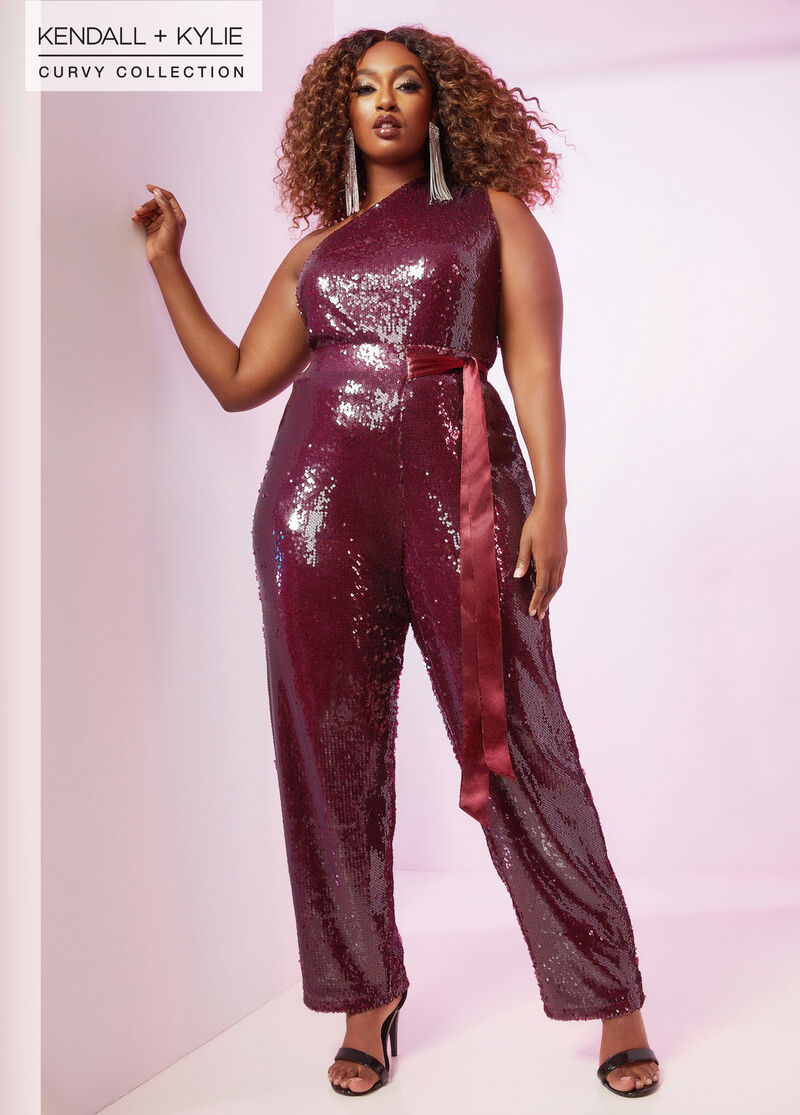 There's no better time to rock sequins than during the holidays, and the deep burgundy color makes this look even more perfect for your Christmas and New Year's Eve parties. Wear the matching pieces together for the ultimate showstopper. For a slightly subtler look (but are sequins ever really subtle?), pair the pants with a simple black top or rock the top with black, vegan leather pants.
Kendall + Kylie Velvet Wrap Top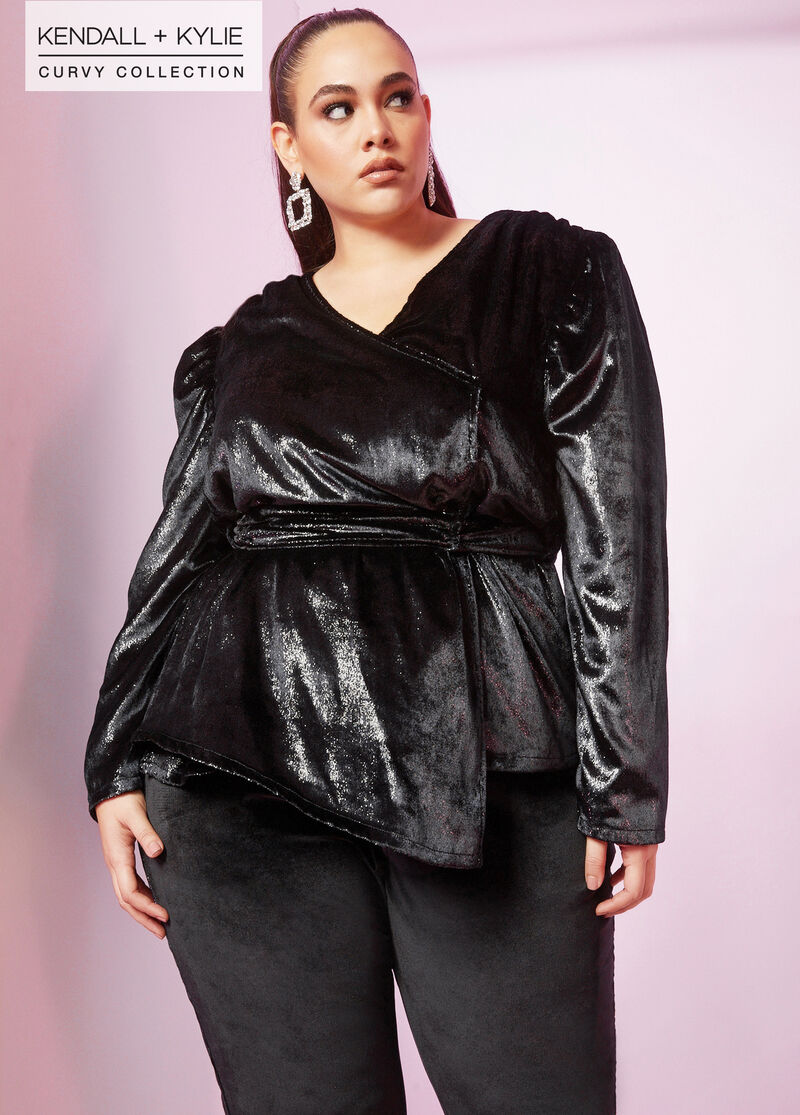 We never say no to velvet, especially during the winter. It's warm, fancy, and just overall chic. Case in point: this shimmery top that will have you strutting from the office to happy hour.
Kendall + Kylie Cheetah Dress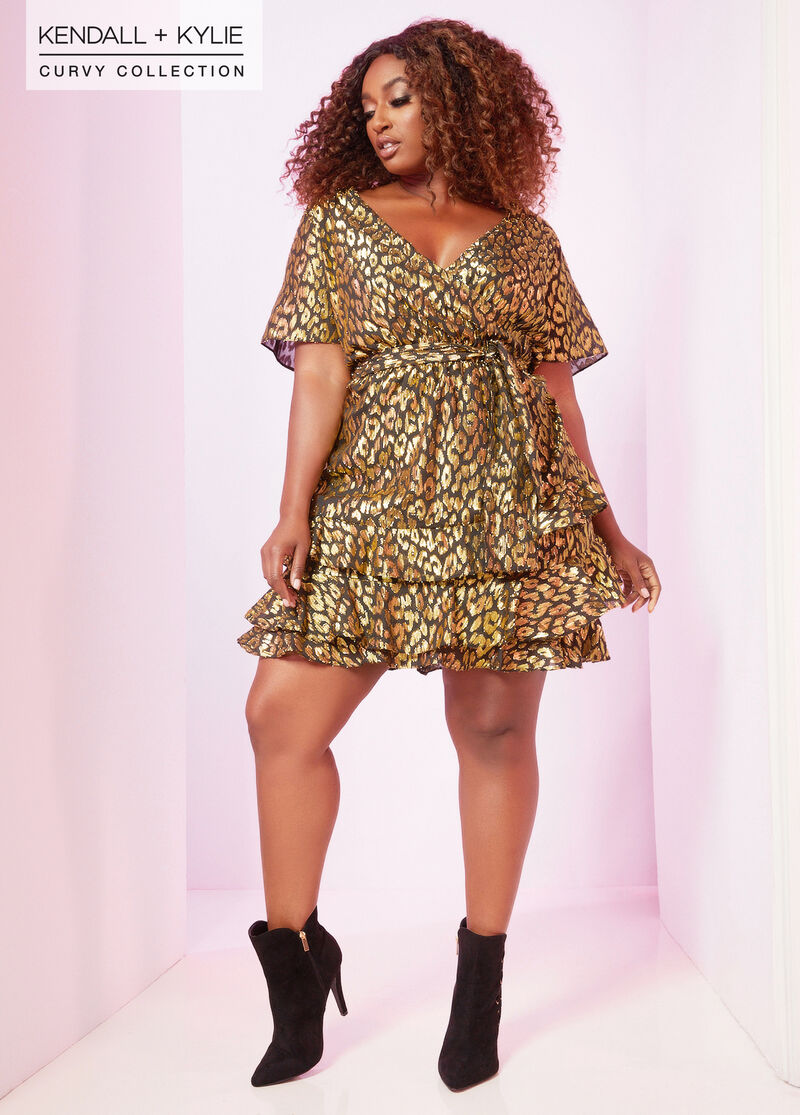 Be the life of the party in this flashy cheetah dress. We can already see ourselves twirling around on the dance floor at a winter wedding in this flirty number.
Kendall + Kylie Faux Leather Dress
This final piece might just be our favorite from the whole collection. You've got leather, you've got sheer sleeves, you've got a sweetheart neckline, you've got a form-fitting bodice—you've got us sold.
Shop the entire Ashley Stewart Kendall + Kylie collection here, and check back for the next two killer drops arriving in 2020.