Kendall Jenner's ~pink Christmas~ is #goals — and she's not the only one decorating for a pink holiday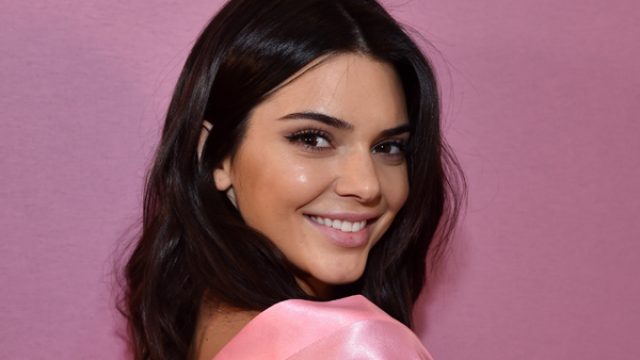 Some people dream of a White Christmas, but Kendall Jenner's pink Christmas is ultimate #goals for us this year!
Okay, so White Christmas is an amazing movie and we do love singing that iconic song, but who says you need a green tree, or traditional red everywhere to be festive? No one!
On Friday, Jenner gave us a glimpse into what her house looks like for Christmas and it's the exact opposite of baby sis, Kylie's grandiose Christmas display. Kendall instead opted for a full tree, with white snow-like covered branches, against her bold pink wall.
"Kenny's pink xmas," she captioned the cute photo that also features fashion books in the corner.
https://www.instagram.com/p/BNzaTjbjOqV
The 21-year-old model isn't the only person getting into the "Pink Christmas" feeling this holiday season and we're so okay with it.
In fact, there are a LOT of bloggers and celebrities decorating with pink this year and it's our kind of Christmas.
Fashion designer and Laguna Beach alum, Lauren Conrad decided to spice up her office decor with an adorable tree that is pretty in pink with its tulle decorations and pink pot, and we're in love.
There are even pink ornaments that look like they are vintage, which is perfect for a girly tree.
Blogger, Alyssa Garrison of Random Acts of Pastel is taking powder pink to a whole different level with both her style this season and her decorations.
Okay, we NEED this pink coat right away, even if it's not snowing in California at present tense — or really ever.
Garrison also shared a few of her Christmas decorations on Instagram as she started to wrap gifts and yes, we do want the shiny, pink gnome.
Don't judge us!
Another blogger, Rach Parcell of Pink Peonies took her daughter's baby pink room to a whole other level by adding in a gorgeous pink details to her tree and throughout her room.
It's like a princess wonderland!
House of Five blogger decided to fill her house with a grey and pink color pallet and it's the perfect mix of winter and wonder.
Just look at the pretty pink pops of color on the tree!
Need more proof that Pink Christmas is the new White Christmas? We've got you covered with even more inspiration from Instagram to help you go pink this holiday.
For starters, pink tulle around your tree is a must.
Vintage chic meets rustic pink style in this house and we are BIG fans.
In Germany they have pink trees in the park, so why can't we be like Germany?
Plus, you can't have a pink Christmas without a matching pink dessert. We nominate this ginger bread house cake for just about any, and every, award possible.
https://www.instagram.com/p/BNwWTCXAmzc
What do you think about decorating in pink?