We're ALL about Kendall Jenner's goth motorcycle look in her new "Vogue" Japan cover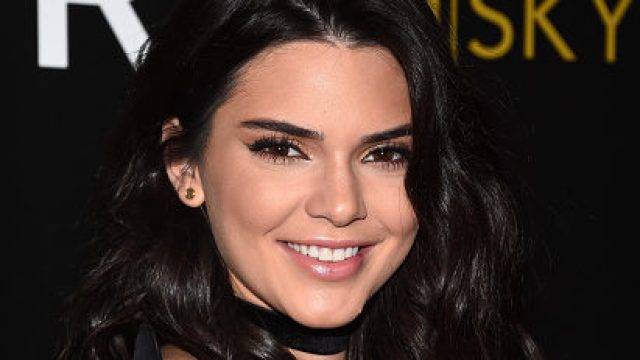 The Jenner and Kardashian sisters are seemingly *always* in the news for their adventurous looks and ever-changing hairstyles. Kendall Jenner is usually the more subdued sister of the family with her looks, which makes sense — she is a high fashion model, after all, and they're meant to be a blank slate for designers to work with. Kendall has had her moments as well, though, from daring sheer shirts showing off her nipple piercings to her recent adorable haircut. But Kendall's latest cover of Vogue Japan shows off what is possibly her greatest high fashion look yet, and it's giving us ~all~ the goth goals.
This morning, Vogue Japan revealed Kendall as their October issue cover star. Everything from her make-up to her wardrobe is totally on point. Check out this sneak peek at the issue — which is set to hit shelves on August 27th, according to the caption — shared via the magazine's Instagram account.
With her dark hair center-parted and slicked down into two tight braids, and her dark, gothic lipstick and smoky eye, Kendall's latest Vogue cover is jaw-droppingly gorgeous.
According to the mag's Insta tags, Kendall is wearing Balenciaga on the stunning cover. The zipper-y black leather motorcycle jacket she sports is a perfect look for Fall, and it looks amazingly edgy and stylish when paired with her pinkish-red long-sleeved top and skirt. Kendall was photographed by Luigi and Iango, a fashion photography duo, and styled by Anna Dello Russo, with her super-sleek braided hairstyle by international hairstylist Luigi Murenu and her goth make-up by Georgi Sandev.
I honestly didn't think anything could top Kendall's super chic September U.S. Vogue cover — her first time on the hugely important September issue of that magazine — or her family's adorable reaction to that milestone, but this Vogue Japan cover is pretty close.
Kendall looks like the high-fashion Wednesday Addams of our dreams on the October cover.
Seriously. For reference: here's the Addams family daughter, as played by Christina Ricci circa early-'90s.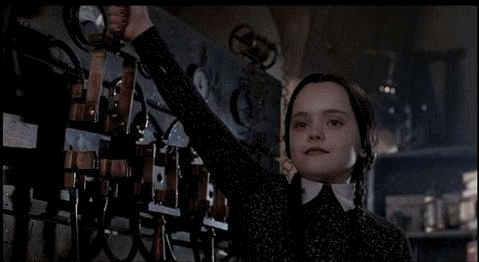 And here's another shot from the same Vogue Japan shoot shared by photographers Luigi and Iango via their Instagram, where the similarity is even MORE obvious.
Total twinsies, am I right?