Kendall Jenner's floral mini dress looks like she's ready for a retro picnic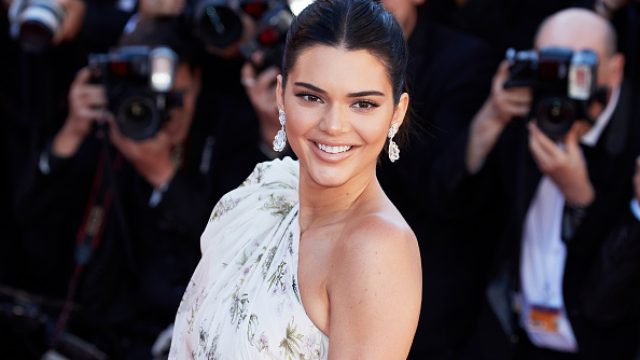 It's no secret that we have a serious style crush on Kendall Jenner. Her dresses — like this dramatic Giambattista Valli gown that she wore to the Cannes Film Festival — never fail to make us swoon.
So when Kendall stepped out in a Dolce & Gabbana number yesterday at the Veuve Cliquot Polo Classic, we weren't surprised that we fell head over heels for it. The event happened in Jersey City, but Kendall looked like she could have been plucked from a time machine.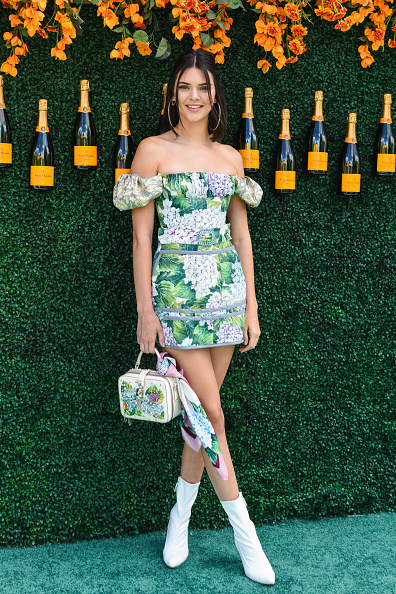 Add in the puff sleeves and the belt, and this look is the perfect blend of 1960s and 1980s. And of course, we can never say no to a coordinating handbag and scarf. Bravo, Kendall!
However, the whole thing still feels plenty modern, thanks to the trendy off-the-shoulder silhouette and those ginormous hoop earrings.
We don't need to say it again, but we will: Kendall is really slaying this look.
This isn't the first time a celeb has looked amazing in a Dolce & Gabbana floral piece recently. Not too long ago, Kate Upton wore a daisy-emblazoned mini by the designer to the F1 Grand Prix of Monaco. Thanks to the rich marigold yellow hue, Kate looked summery beyond belief.
We love to see celebs unabashedly embracing cheerful floral prints this spring. Hopefully, the trend won't start to wilt anytime soon! Sorry, we just couldn't resist a bad flower pun.