Kendall Jenner's bondage-y, biker-inspired lewk is serious fall inspo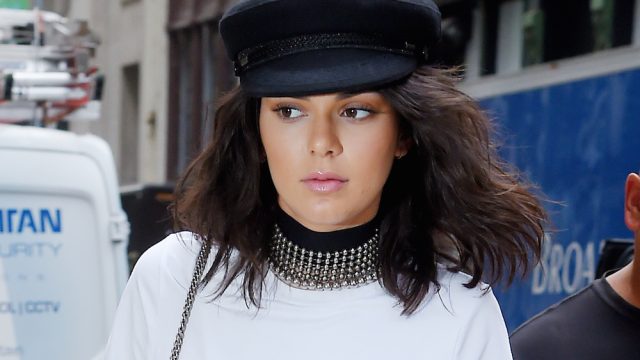 As we say our sweet farewells to the sun-kissed days of summer, Kendall Jenner's killer, biker chic look is giving us some serious fall fashion inspiration! Her stylist Monica Rose shared the inside scoop in a post on Instagram where she revealed that the asymmetrical top can be purchased for $68 from the Kendall and Kylie shop, where Jenner's sleek pencil skirt goes for $158, and her velvet boots can be purchased for $200.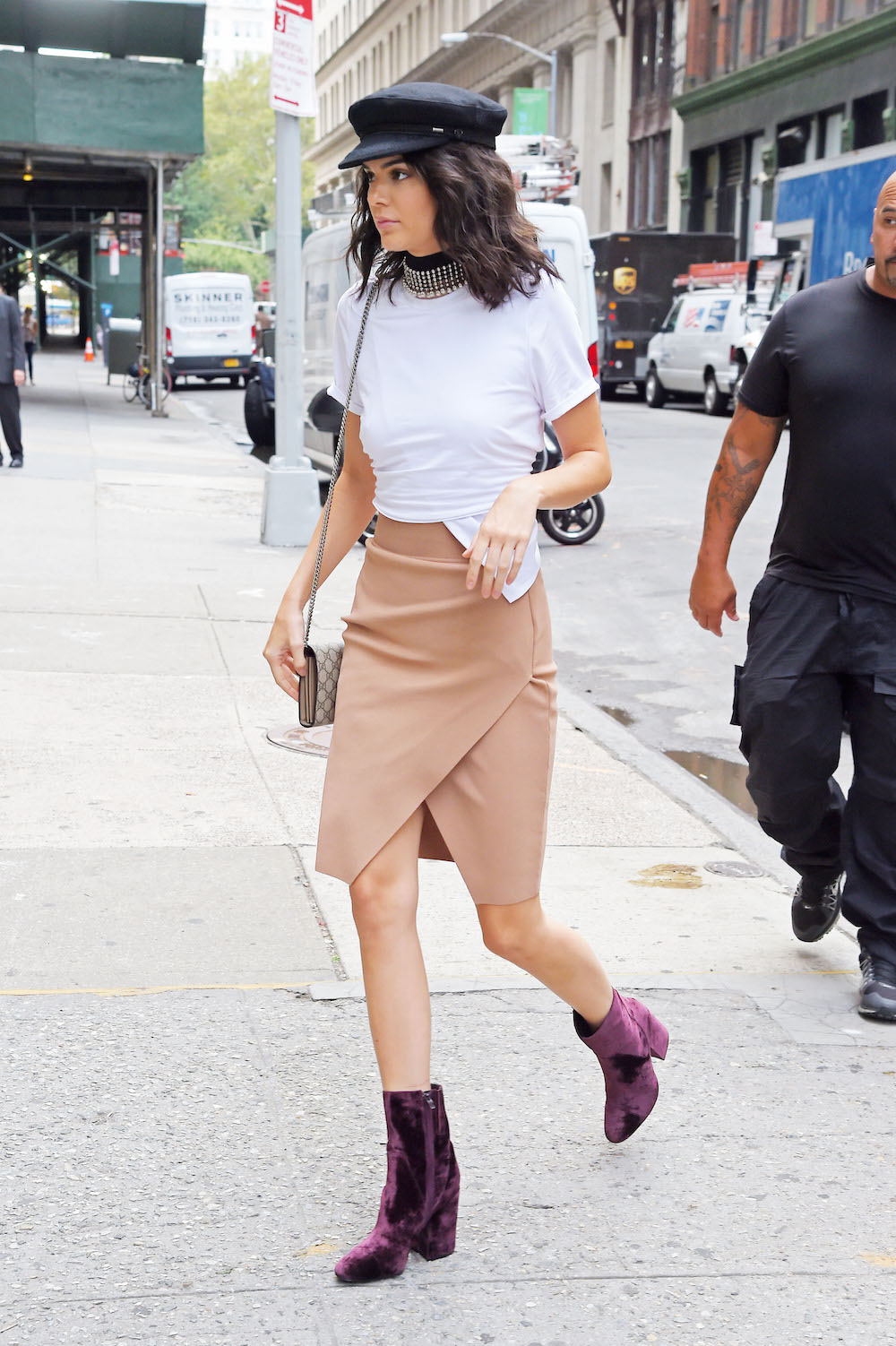 While supporting the sister-brand and rocking the same outfit as Jenner is fabulous if you can afford it, there are also many cheaper pieces you can mix-and-match to achieve a similar bondage-meets-business, ultra-glam look.
Here are just a few we gathered for your shopping purposes!
This Stellar Biker Style Hat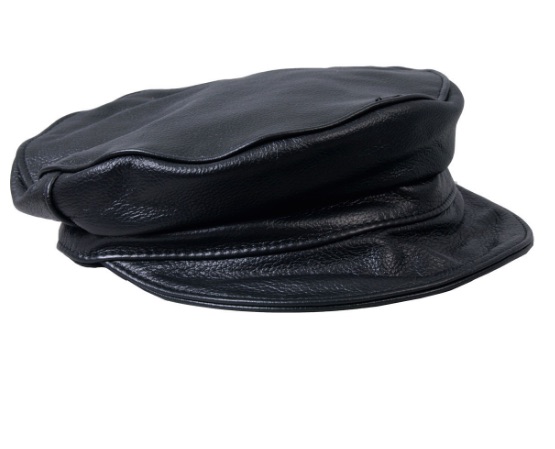 You can get an actual biker style cap for just $34.95, from a place called Hot Leathers. All that's missing is a motorcycle.
This Stunning Asymmetrical Blazer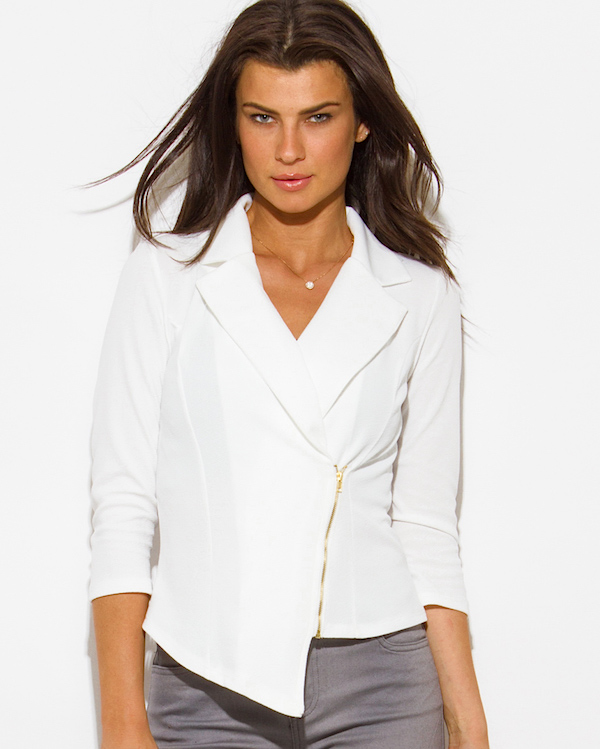 This asymmetrical blazer is a perfect staple for pulling off a fresh fall look that combines the aesthetics of military streetwear and subtle glamour! Available in black and white, you can buy it online for only $20 from 1015 Store!
This Funky Pencil Skirt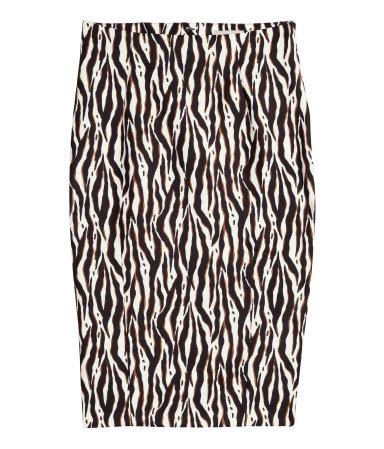 If you're feeling brave, you can incorporate some bold print into your look with this black & white pencil skirt from H&M! You can currently buy it online for only $12.99 — a nice markdown from it's usual price of $35!
This Versatile Pencil Skirt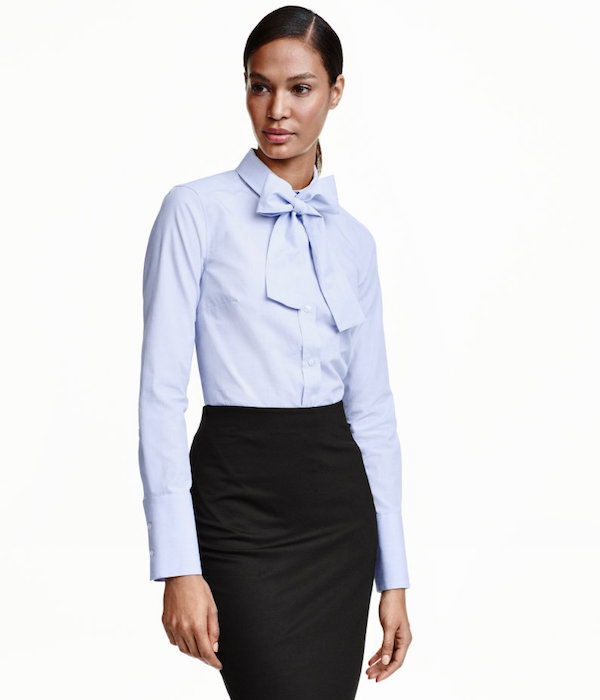 If you're not feeling the animal print or would just like the versatility of more options, this classic pencil skirt from H&M is available in both black and burgundy and will tie the outfit together! You can buy it online from H&M for just $20!
These Amazing Velvet Boots
The right pair of shoes is essential when trying a new look, and these gorgeous velvet boots (available in grey, black and pink) will make you look like a woman who's as tough as she is graceful. You can buy them online from Public Desire for only $59.99!
Now you're all set to achieve your very own badass, biker-inspired fall look!