Kendall Jenner wore her silk pajamas on the "Ellen" show, still managed to look fierce AF
It's a truth universally acknowledged that dark times call for comfy clothes, right? Well, it seems Kendall Jenner got the memo. She wore silk pajamas on the Ellen DeGeneres Show this week and, unsurprisingly, looked totally freaking fabulous.
Appearing on the show following her sudden disappearance from Instagram, she definitely chose a statement-making ensemble. Decked out in a sage green silk romper and matching duster jacket, she topped off her outfit with a pair of green Yeezy sandals and layered necklaces. Overall, the outfit screamed comfort and style, and totally captured Kendall's particular brand of joie de vivre.
So lovely.
She's not the only one who's been embracing the pajamas-in-public trend of late. Her BFF, Gigi Hadid, wore a silk PJ set on the red carpet earlier this week and wowed everyone who caught a glimpse.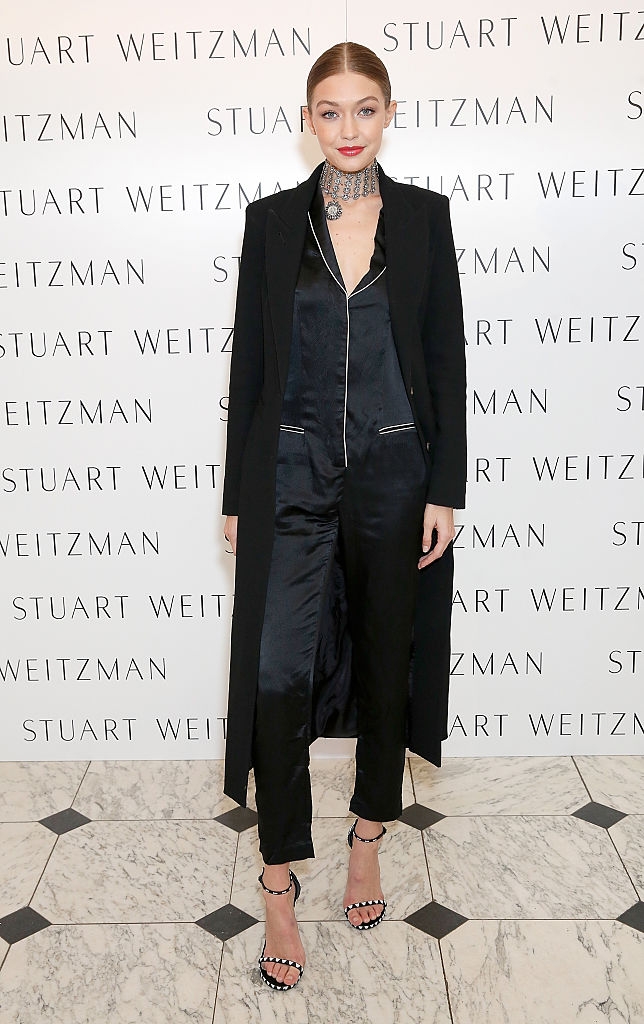 While the young and fabulous seem to be wearing their silkiest PJs out on the town more often these days, the trend has been on the rise for the last couple of years. Street-style photographers were capturing everyday trendsetters wearing their jammies as clothes in 2015, and pajamas were spotted on the highest of high-fashion runways earlier this year.
https://www.instagram.com/p/BMhbtcpD4I7
Whether you love this look or could do without it, the PJs-as-clothes trend — like its siblings, athleisure and Juicy Couture velour tracksuits — doesn't seem to be going away anytime soon. So why not just give in and embrace extreme comfort!