Kendall Jenner gave a reassuring update on Kanye's health and we're feeling a little better now
We've all been waiting for a health update on Kanye West and thanks to Kendall Jenner, we've finally gotten one. The super model shared the deets just before heading to prep for the Victoria's Secret Fashion Show in Paris.
Kendall flew solo to Europe for the event, while the rest of Kardashian clan stayed by Kanye's side. The rapper was reportedly hospitalized after having a mental breakdown caused by stress, paranoia and anxiety. The Kardashian sister let everyone know that Kanye will be fine, and we're all feeling a lot more reassured.
Just after giving the update, Kendall made her second runway appearance at the Victoria's Secret event in Paris.
And boy did she look FIERCE!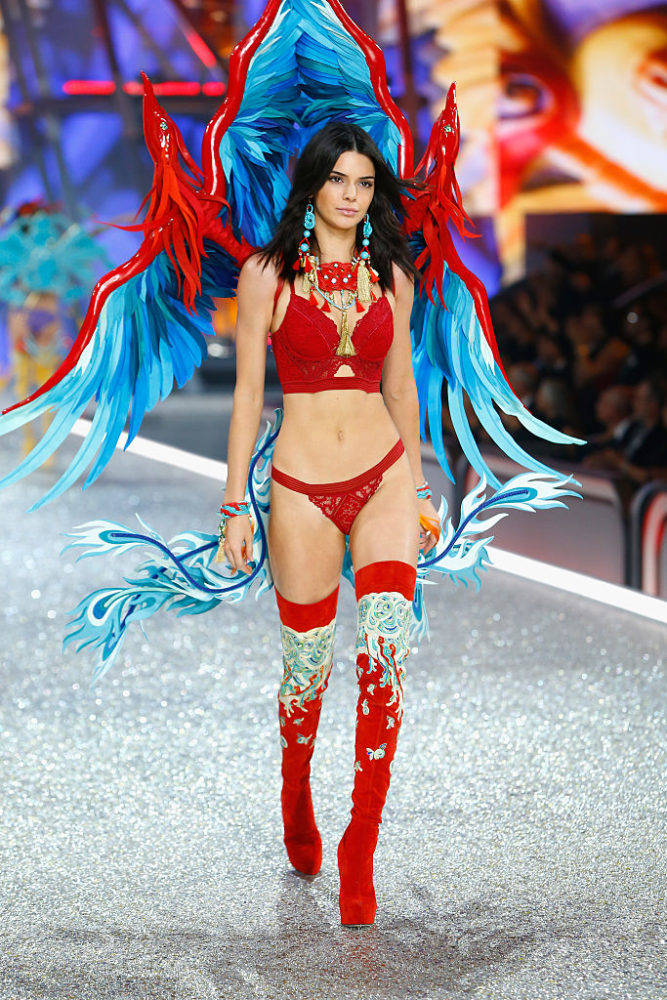 Kendall's used to hitting the scene without her sister's in tow by now, and leaned on her best gal pals Bella and Gigi Hadid for support.
"It's extremely comforting because these girls are genuinely my friends outside of work, outside of everything, so it's really awesome to be able to share that with them," Kendall said of the Hadid sisters. "Everyone is so supportive, which is really nice, because I feel like it could go the opposite and everyone's super cool and super supportive and everyone wants everyone else to succeed. So, it's really cool."
And as for her family back home, Kendall said that they're all really excited for her!
"Everyone's, like, freaking out, I got so many flowers from, like, all my family members," she added. "So, yeah, I feel the love for sure from LA."
All in all, we're so happy that the entire family is doing well.