Kendall Jenner's rep responded to the "tone-deaf" comments she made about other models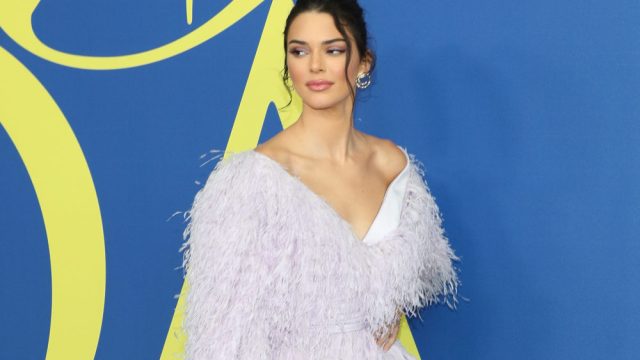 Kendall Jenner, the second-youngest child of the Kardashian-Jenner crew, has found herself in hot water yet again (many will remember the controversial 2017 Pepsi ad in which the model appeared to solve police brutality by handing out sodas at a protest).
This time, the controversy involves a seemingly tone-deaf comment Jenner made about other models. In an excerpt from Love magazine's 10th anniversary issue posted to Instagram on August 17th, the reality star noted that she's extremely "selective" about the fashion shows she works in, not like "other girls."
"Since the beginning we've been super selective about what shows I would do, she said. "I was never one of those girls who would do like 30 shows a season or whatever the f--k those girls do. More power to 'em.
https://www.instagram.com/p/BmkptBGAzY0
And "those girls" were not happy. Many came forward to point out that not everyone has the financial luxury to turn down work.
One model, Daria Strokous, posted about the comment to her Instagram Story, saying, "Whatever the f–k those girls do' is do their very best to make their way up AND try to make some money so that they can provide for themselves and their families. Oh, and it's 70 shows a season by the way and we are all f–king proud of every single one of the girls that did it."
Another model, Sarah Brannon, reposted a comment from model Teddy Quinlivan's story, noting that most models don't begin with the same level of privilege or wealth Jenner did.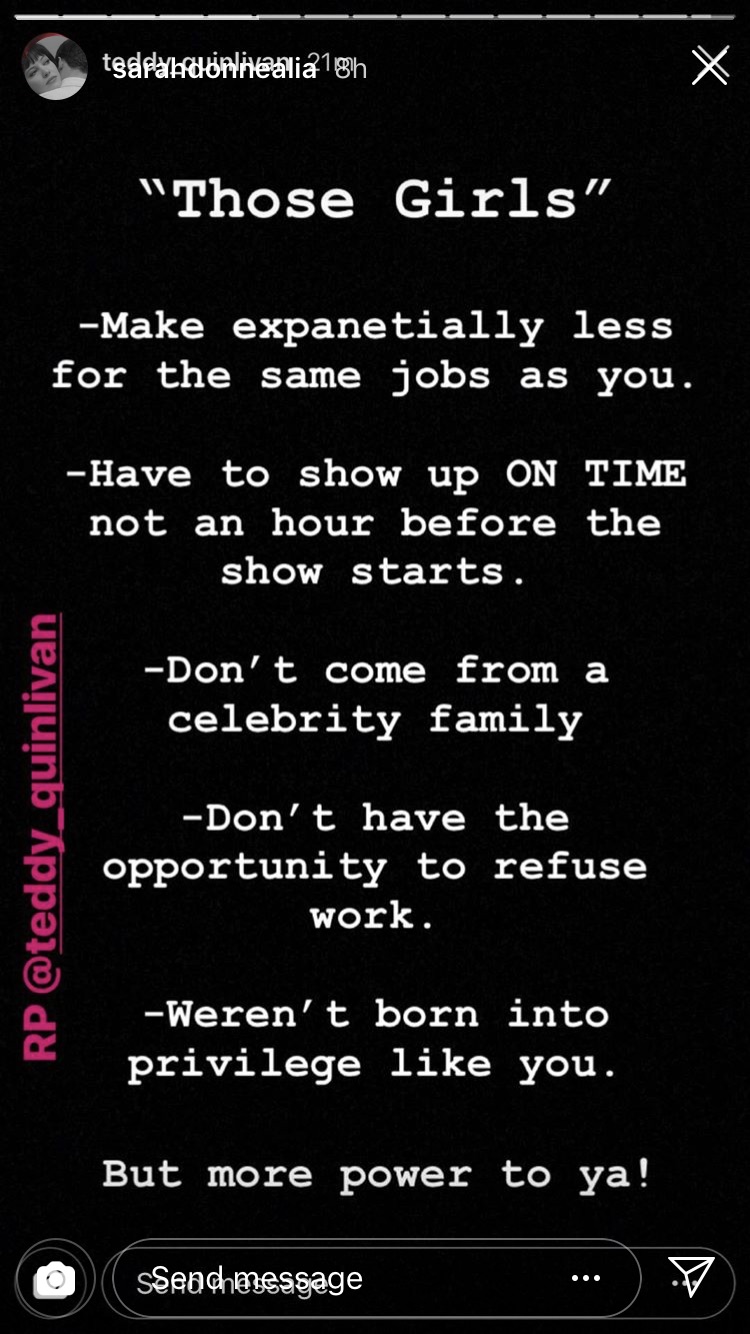 Model Amber Wotcomb also posted about Jenner's comment to her story, noting that her words were plain disrespectful.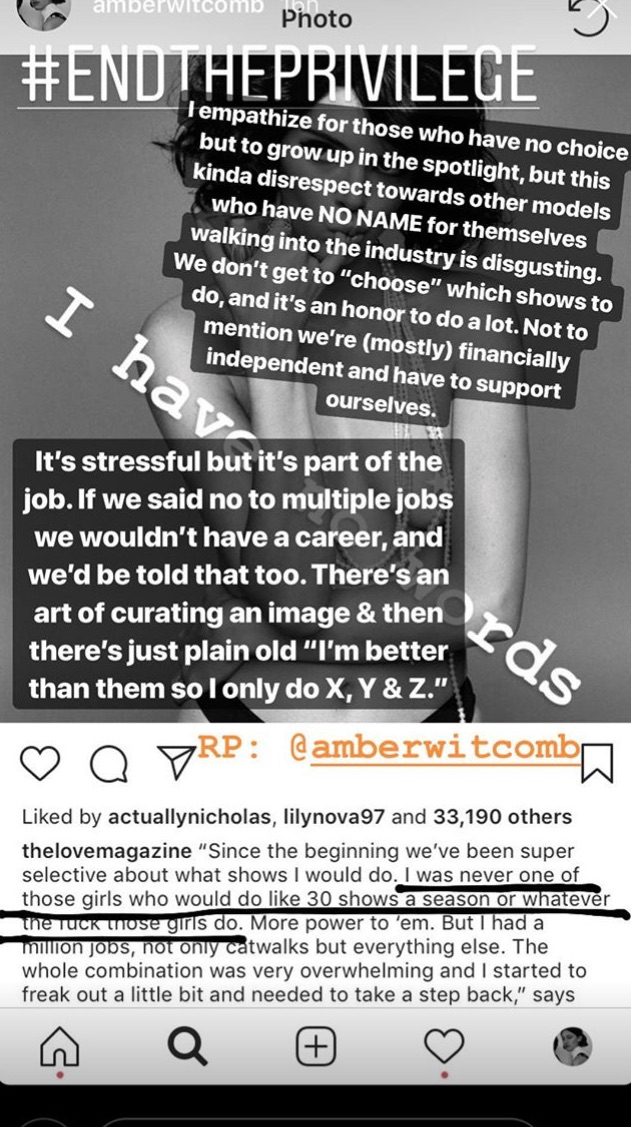 Jenner herself addressed the controversy in an August 21st Twitter thread.
Regardless of her intention, let's use this as a reminder to be careful and considerate with our words. And also as a shoutout to all the hardworking, self-supporting women out there doing their best to make it work in an often grueling industry.