Kendall Jenner just wore the bag you obsessed over in 2000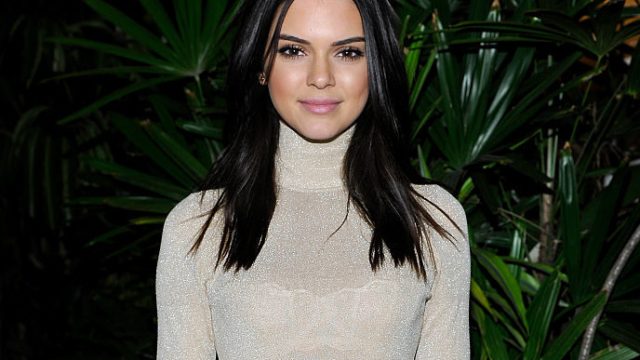 The early aughts are back, and back with a vengeance. From Juicy Couture's reincarnation to rhinestone everything, it seems like the fashion world's nostalgia for the early millennium is at an all time high. Kendall Jenner and her Louis Vuitton Murakami Mini Speedy bag are one such example of the trend hitting hard.
The Louis Vuitton bag was designed in 2003 when Marc Jacobs was at the helm of the house, with Japanese artist Takashi Murakami designing the monogram. The bag was the it bag to have back in the day, and it ruled the fashion scene for 12 years before the style was eventually retired. Kendall chose to rock a mini version of the style, the bag's white background contrasting the bright, bold LV logo perfectly, adding a punch to the tiny purse. false
Kendall wore skin tight patent leather pants, a white top, and a white and gray striped blazer with exaggerated lapels to finish off the look. She chose a pair of pair of white Adidas by Raf Simons Stan Smith sneakers, helping to make the look casual but still cool. We love that the bag has both black and white, like her outfit, helping pull everything together effortlessly.
https://www.instagram.com/p/BRlQobdj5jg
Does this mean this purse is coming back from the fashion grave? Perhaps. With Kendall behind the look, it's a possibility. We'll be waiting patiently for it to happen!