We love that Kendall Jenner made her sneakers sexy with these $5 socks
Guys! You have to check out Kendall Jenner's latest look! The fashion icon and model has found a really cool (and really cheap) way to make sneakers look sexy. Jenner posted a picture on Instagram of her classic Canvas Old Skool Vans matched with a pair of ASOS fishnet socks that are a steal at only $5.
Jenner has been loving the punk rock style lately, and this look reminds us of something our gal pal, Avril Lavigne, would wear circa "Sk8er Boi."
https://www.instagram.com/p/BLsB2X7Dr55
Jenner wasn't the first this season to strut her stuff in fishnet socks. Our favorite bad girl and "Work" singer, Rihanna, has been rocking fishnet socks while campaigning her Fenty x Puma and Fenty x Stance collections. She pairs her Stance mesh stockings with her Puma slides. She's even been known to wear fishnet socks under heels.
It's a daring look, but Rihanna is pulling it off.
Starting on a simpler fishnet sock path, like Jenner's black on black, might be the easiest way to dive into this trend. ASOS offers several different styles for you to choose from.
Like these Micronet Fishnet Ankle socks for $6: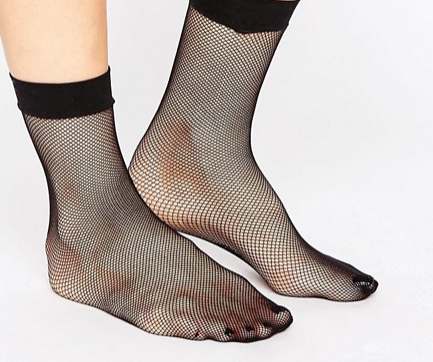 Or these frilly lace ankle socks, for a daintier take on the punk look. Get them on the ASOS website for $7.50: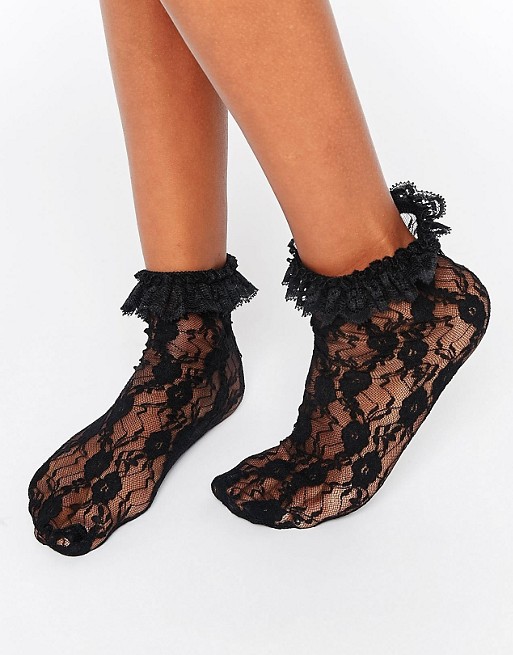 If you like the look of the Rihanna's Fenty X Stance sock collection, but aren't a fan of the prices, try this pair on for size. They're at ASOS for $6.50: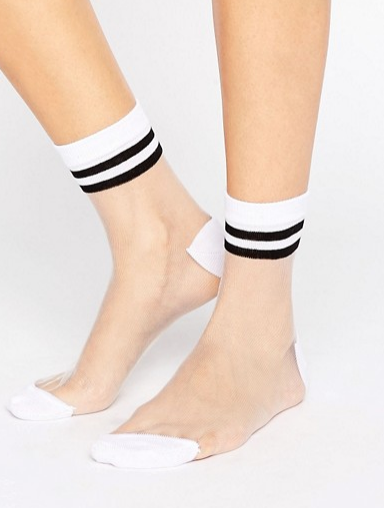 Just by scrolling through the socks available at ASOS, you'll be able to tell that sheer and mesh is in vogue when it comes to footwear. Be bold this autumn by pairing your favorite sneaks and heels with some quirky socks of any kind. It's an easy way to step out of your comfort zone without having to spend a ton of cash.