Kendall Jenner reveals the interesting story behind her hidden tattoos
While we love looking at tattoos in the name of artistry, there's another tat trait we adore even more: The stories behind these bodily works of art. Since getting tatted is a huge decision, it's always fun to hear the history behind such a choice – especially when it comes to celeb tattoos.
Since celebs are in the spotlight basically 24/7, their tattoo choices are constantly on display. As a result, we're led to wonder: Why? What's the story behind the permanent marking we've been seeing in almost every magazine we come across? Kendall Jenner is the latest celeb to satisfy our thirst for this knowledge.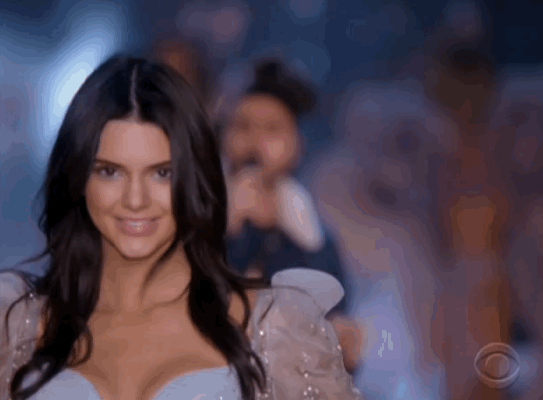 Kendall's been super careful about her tattoo placement. Maybe it's because she's a model or maybe it's because she wants to maintain a bit of mystery in her life. Opting for a subtle, white ink, Jenner has been hiding her body art in between her fingers. On her website, in a blog post entitled "Tatted Up," the 20-year-old wrote, "Right now I have two: They're both in white ink on my two middle fingers. The one on my right hand is a full heart to represent an angel and my left is a broken heart — kind of like the devil side. Hailey and I have matching ones on the left side but hers is red." (Now that's some BFF commitment right there.)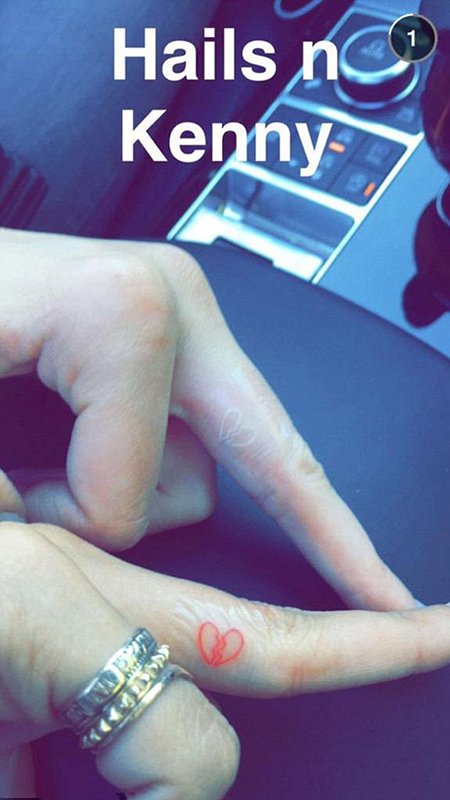 Kendall also makes sure to address older step-sister Kim Kardashian's famous quote: "Don't put a bumper sticker on a Bentley." In response, Jenner simply stated, "I really like tattoos." Plus, Kylie appears to feel the same way. As of right now, she has three, understated red tattoos: a small heart, the word "sanity" written out phonetically, and her grandmother's name.
Based on her tattoo conclusion, Kendall also seems to have been bitten by the tattoo bug: "I definitely want more eventually. You'll just have to wait and see!"