Kendall Jenner responded to THAT controversial ballet photoshoot in a surprising way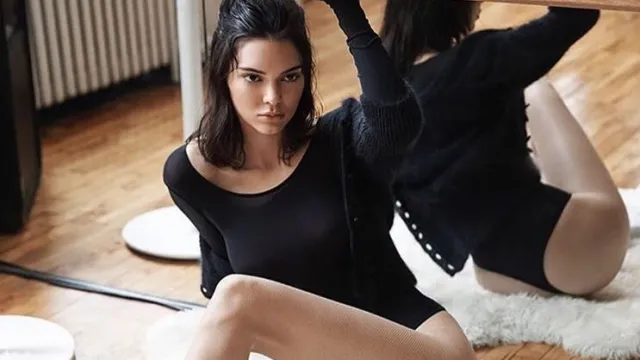 The moment Kendall Jenner's Vogue Spain cover was revealed, the ballet world paid attention. That's because, during her photoshoot, Kendall portrayed a ballerina with whimsical movements actual dancers felt did not accurately represent their art form. While she did look lovely and certainly did her job as a model, many felt that Kendall was not the right person for this particular project. false
Dance Moms star Abby Lee Miller went as far as to say, according to Cosmopolitan, "There are so many amazing dancers in the world. Kendall Jenner is not one of them!"
https://www.instagram.com/p/BKjjqYGj-Ct
If you click on the above photo, you will be taken to Kendall's Instagram page, which is where you'll likely notice a glaring gap beneath her caption.
That's because Kendall responded to all her haterz by saying, "See ya laterz!" and turned off her Instagram comments.
This likely has to do with the fact that, in her behind-the-scenes video for the photoshoot, Kendall stated: "I like to be around people — people with good energies that lift mine up." Well, we have a feeling that all this ballet-related criticism has not been lifting Kendall up, which would likely explain why she went ahead and disabled her Instagram comments.
With that being said, we guess disabling your Instagram comments is worth a thousand words?