Kendall Jenner made a rare hair color change for the holiday season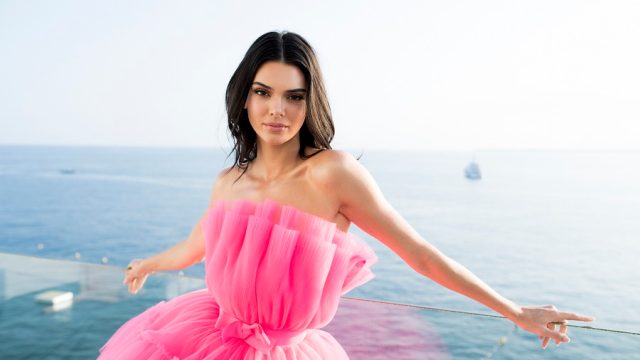 The Kardashian-Jenner crew is always game for trying new beauty trends when it comes to their ever-changing hair looks. But Kendall Jenner typically sticks to her signature brunette strands—especially on the days she's not walking the runway or posing for the cameras. To kick off December, however, the supermodel just made a hair color change, and we love how subtle yet striking it looks on her.
Kendall will occasionally shock us with a bold hair switch-up—like when she briefly went blonde in September or when she tried blunt bangs on for size, inadvertently twinning with mom Kris Jenner back in February—but she usually sports her dark, chestnut brown hue.
In a post-Thanksgiving series of Instagram photos, Kendall showed off her new subtle ombré. It seems she's taken cues from her sister Khloé Kardashian circa 2013.
Of course, these days, Khloé typically sports varying shades of bright blonde, but once upon a time, she was all about the ombré. And we're honestly thrilled to see that Kendall is bringing back one of our favorite hair trends of the past decade.
First, here's Khloé wearing her beloved brunette ombré, which she rocked on and off for years.
And here's Kendall's brand new 'do, with her deep brunette roots fading into the prettiest honey blonde shade, just in time for holiday festivities.
https://www.instagram.com/p/B5dHYnGjznp
Aside from the stunning poolside backdrop and her cozy fall outfit (that all-black turtleneck and trouser set is perfection!), we are obsessed with her ombré hair. Here's hoping that the warm, caramel shade is here to stay because it looks so great on her. We have a feeling Khloé would love it, too.