Kendall Jenner had the perfect response to comments about her acne on the 2018 Golden Globes red carpet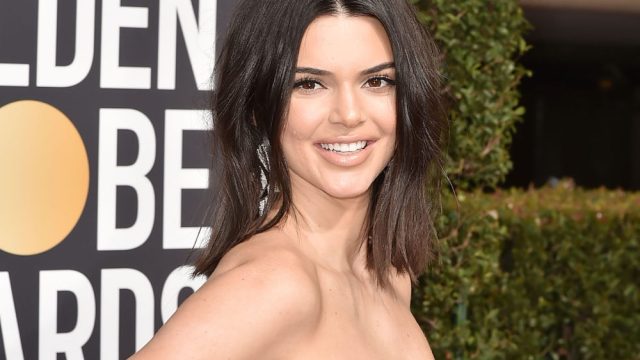 The 2018 Golden Globes ceremony was all about women supporting women. But it seemed some people missed the memo when they pointed out Kendall Jenner's acne on the Golden Globes red carpet (um, fyi, we all get acne…what's the big deal?). But it was all good in the end, because not only did fans race to Kendall's defense, but Kendall herself had the best response to the public criticism.
Kendall joined the many Globes attendees who opted to wear black to stand in solidarity with victims of sexual abuse and harassment. In her beautiful tulle Giambattista Valli gown, Jenner looked fierce. One fan in particular wanted to give Kendall credit for owning her complexion. Because let's be real — as normal and natural as acne is and as much as we all get the occasional (or not-so-occasional) breakout, it can still be hard to stay confident and unbothered in a culture that so often promotes unrealistic notions of "perfection."
Twitter user @yellowcustards retweeted a photo compilation of Jenner from the Globes. She added, "Ok but @KendallJenner showing up and strutting her acne while looking like a gorgeous star is what every girl needs to understand."
Then something awesome happened. Jenner saw the tweet and responded in the most positive and supportive way. The model agreed that pimples aren't worth fretting about.
"Never let that shi*t stop you!" Jenner responded.
YEAH, GIRL!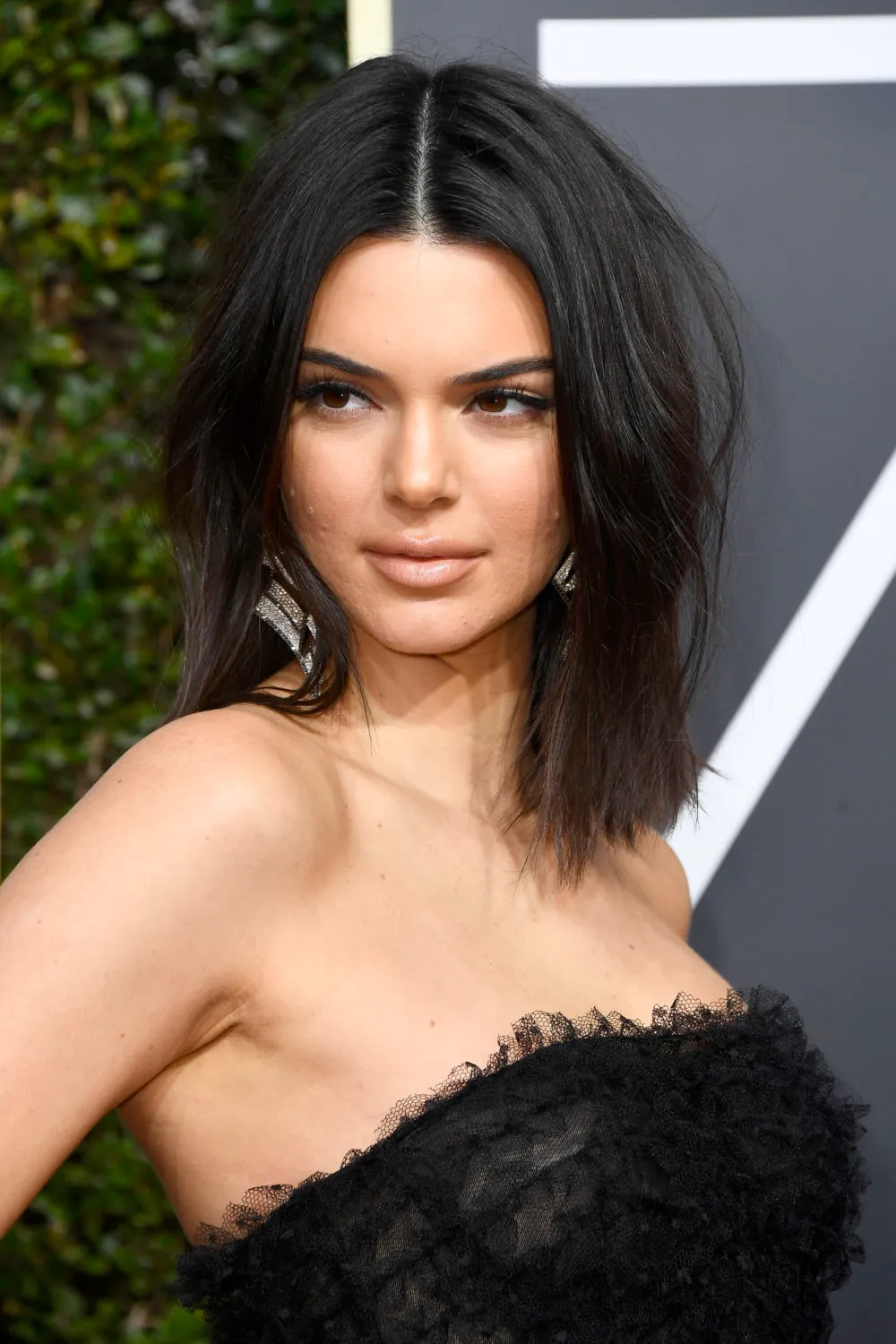 Her positive response earned Jenner a standing ovation from her Twitter followers.
Sure, it can be annoying, and even sometimes painful. But acne and pimples happen to everyone, and we shouldn't let them get in the way of living life. Thanks for the reminder, Kendall.