Kendall Jenner is a metal queen in her latest lewk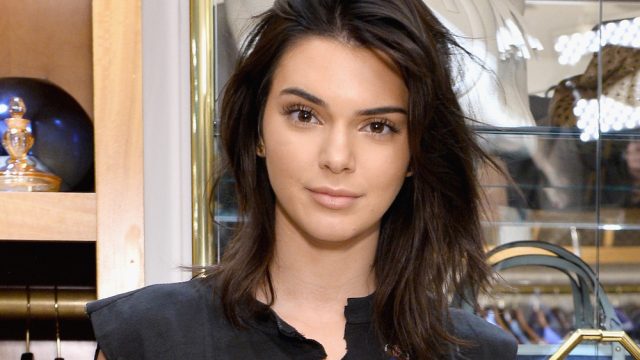 During the opening event for the luxury vintage retailer What Goes Around Comes Around in Beverly Hills, Kendall Jenner was decked out in full butt-rock gear, and honestly, now we believe the tousled metal look is the core fashion vibe she's been circling for years. The 20-year-old model was spotted in a cut-off Slayer shirt (Jeff Hanneman would be proud), velvet pants, a gold chain belt, and heeled boots presumably for kicking people in the mosh pit.
She pulls off the look with the ease of a woman who's written many angry journal entries.
Her boots can double up as a fashion statement while making her tall enough to navigate the mosh pit of a Slayer show.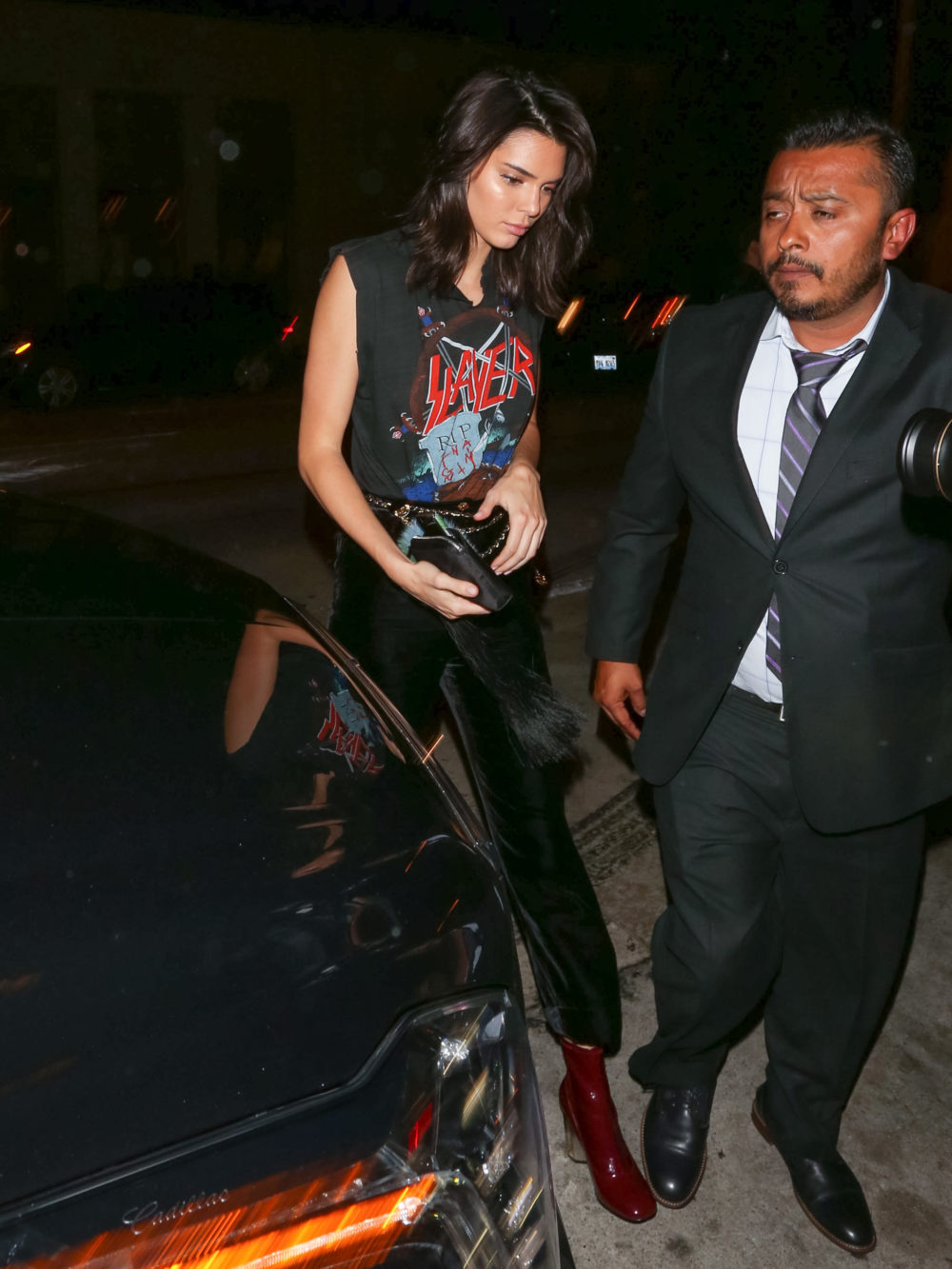 This wine-colored hat completes the touring band look, although her smile is a little TOO wholesome to be a Slayer fan.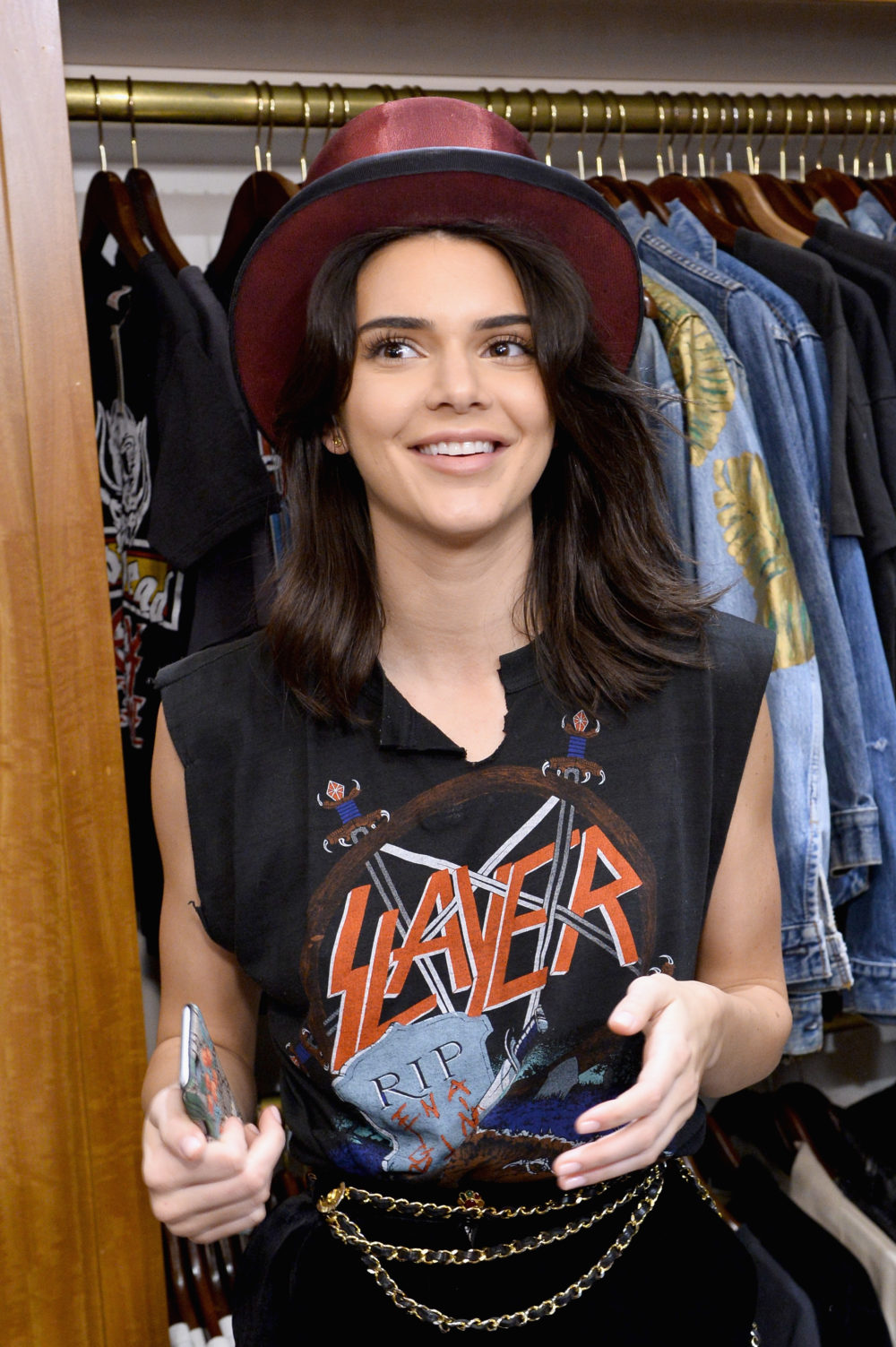 We can only assume she's storing her record collection in this huge purse alongside a six-pack of PBR.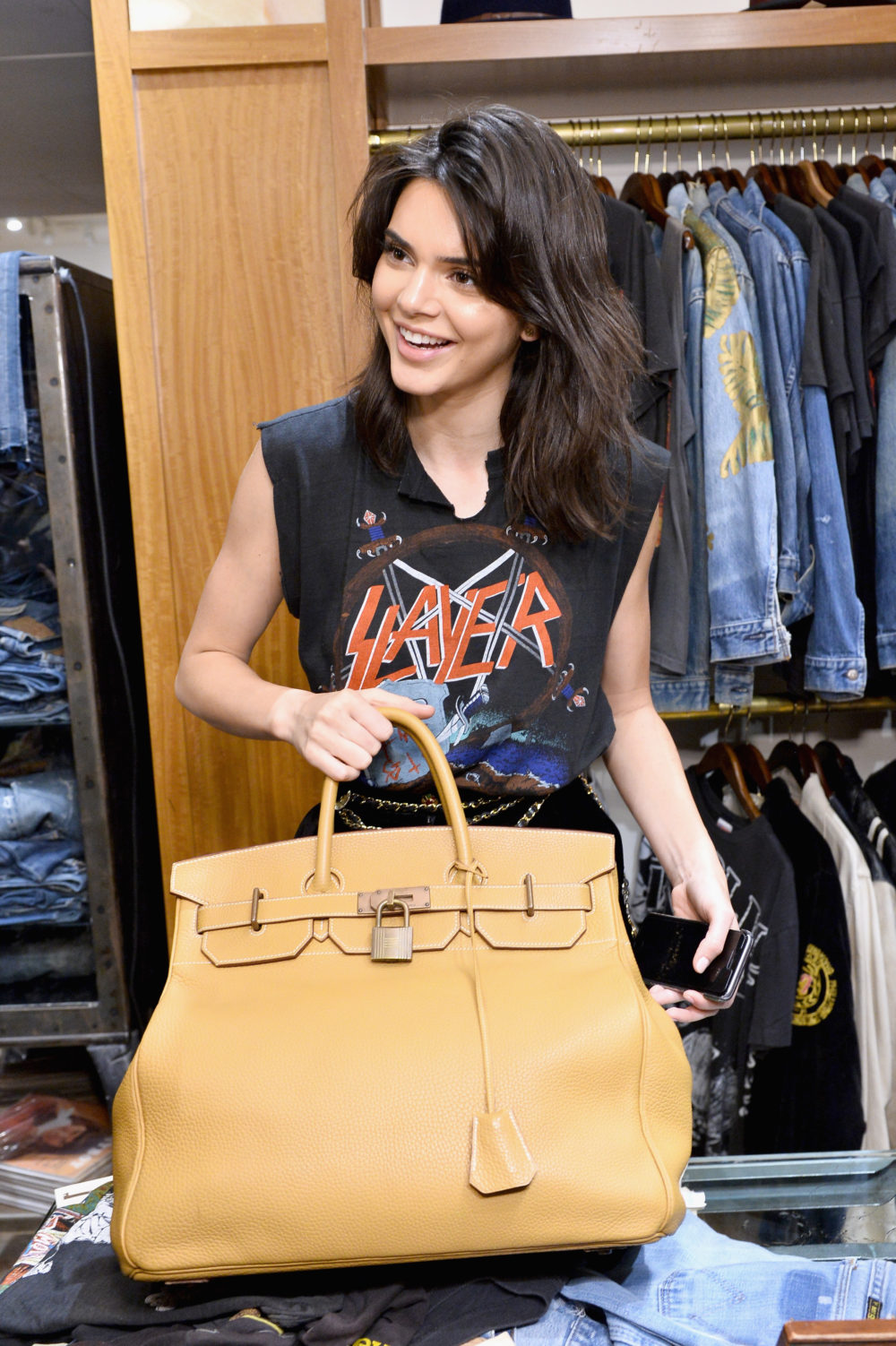 Where can we snag up those pants, though?! They look like the ideal combination of soft-to-wear, while giving off a heavy look.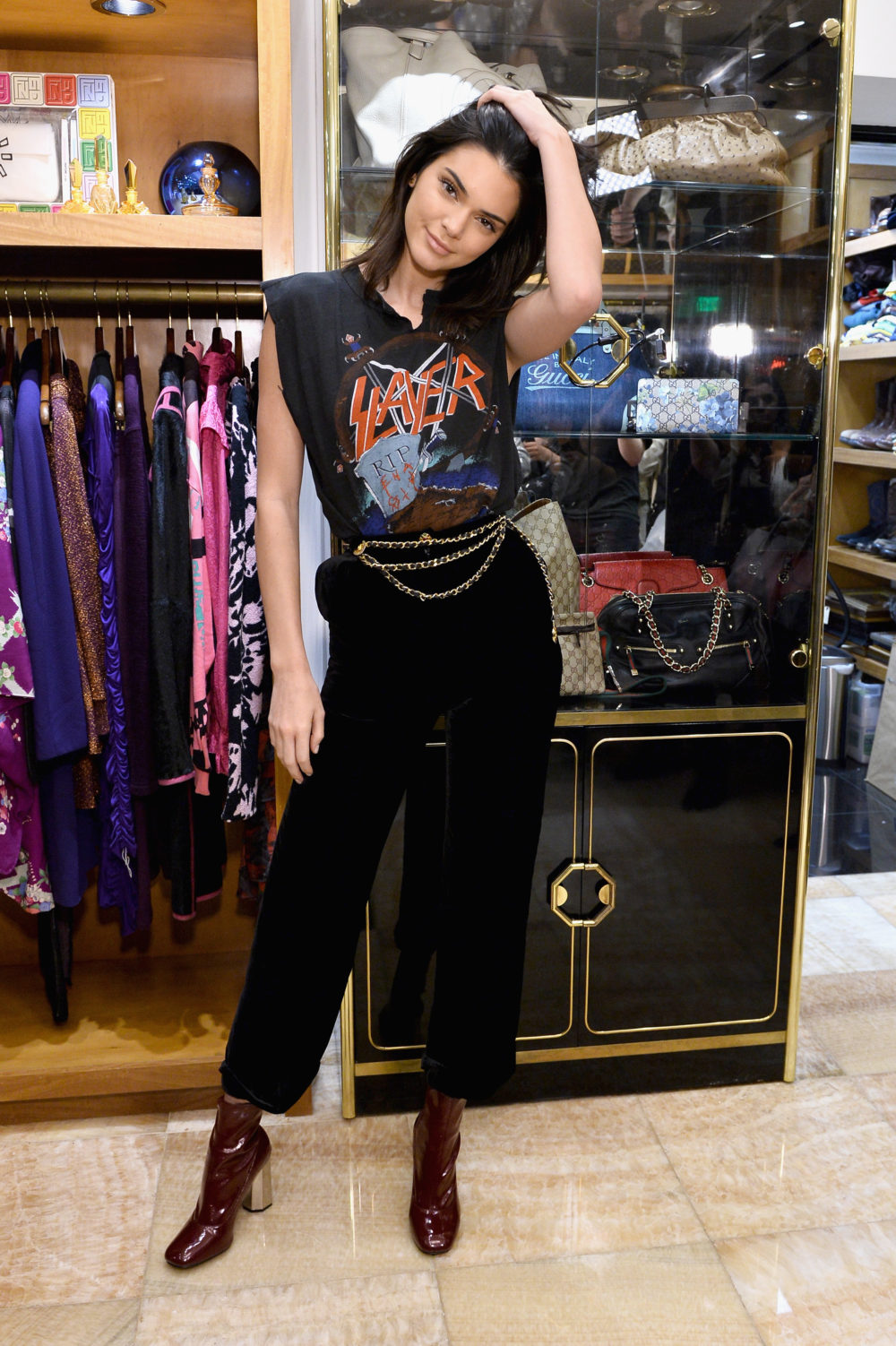 Hopefully, Jenner got to control the jukebox at the after-party.