Kendall Jenner has to get her look approved before she cuts her hair
Kendall Jenner is a walking brand. Everything she creates, wears, and touches turns into an instant sensation. So it's not surprising that before she does anything drastic like change her look, she has to consult the powers that be.
Jenner stopped by Jimmy Kimmel Live on Wednesday to discuss everything that went on behind the scenes to put her on the cover of Vogue (on stands now).
After landing the September issue of Vogue (which apparently is a HUGE deal), Jenner is basically a supermodel now.
"I'm so happy," she told Kimmel. "Honestly, I can't even believe I'm here doing this right now for this magazine, for this month, and issue, and everything. It's the craziest thing in the world."
As it turns out, the magazine's covershoot was the reason for Jenner's dramatic haircut last month.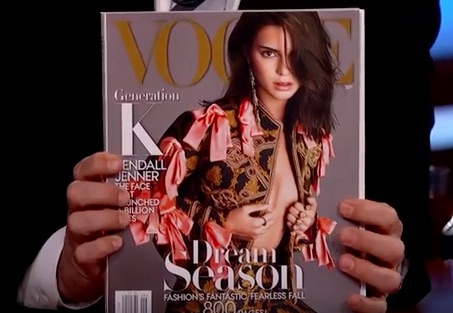 Kimmel was shocked at the idea of making such a huge change right before the biggest shoot of her career.
"They wanted me to," Jenner responded. "And honestly, I wanted the change. I was ready for it. I'd talked before about cutting my hair super short."
Kimmel followed up by asking how involved she was in making the haircut decision, or if there were people around her saying, "No, your hair is a national treasure, we must protect it."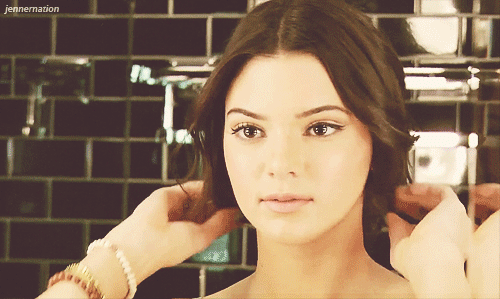 "They kind of wanted something and I looked at the idea, and I was like, 'What if we did this?' So we all collaborated," she explained. "But yeah, there's a few obstacles I had to get through to approve it with certain people and stuff."
To which Kimmel responded, "Yeah, that's weird. You realize how strange that is to be in a position in your life where people weigh in on your hair and what it's gonna be like. Usually you just go to the Supercuts and that's that."
While we may not be able to relate to Kendall's hair-approval process, we still love this revealing interview (because it's definitely fun to imagine a room full of people who are waiting around to approve a haircut): https://www.youtube.com/watch?v=DkiZgbOG7-E