Kendall Jenner revealed how her relationship with Kylie Jenner changed after Stormi, and it makes total sense
We often hear women tell stories of how their relationships with their sisters improved after one or more of them became parents. It's a common for siblings to grow closer and for grievances to fall to the wayside when one family member suddenly has to support a human life for the first time. Kendall Jenner got super real in a new interview with Elle and admitted that while it was "a bit weird" when younger sister Kylie Jenner became a mom, Kendall says that Stormi ultimately brought the sisters closer together and helped them move past old arguments.
"It's obviously a bit weird that your little sister is having a baby before you. I didn't expect it to happen like this. But it's beautiful," Kendall shared with the mag. "It's brought us closer together. We've always been very close, but we would butt heads all the time. This has made her a bit more loving toward me.
On their family's reality show, the girls often bickered in that way that only sisters can — slangin' insults one second and embracing the next. However, the argument Kendall told Elle about involved their friendship with model Hailey Baldwin and which sister got to call her their "best friend."
https://www.youtube.com/watch?v=5TuL19eATRI?feature=oembed
"[Hailey Baldwin] was actually best friends with Kylie, and I was good friends with her cousin Ireland [Alec Baldwin's daughter]. Hailey lived in New York, and whenever we were there, we would hang out with her, Kendall explained. But then, she said, "[I] stole Hailey from Kylie. From then on, she was my homie. At first, Kylie was mad; I had to bring them back together and be like, 'No, it's okay, guys.' But it's all good; that's our love story.
https://www.instagram.com/p/BPDPTe2AI2O
https://www.instagram.com/p/BKKVkSzjSFF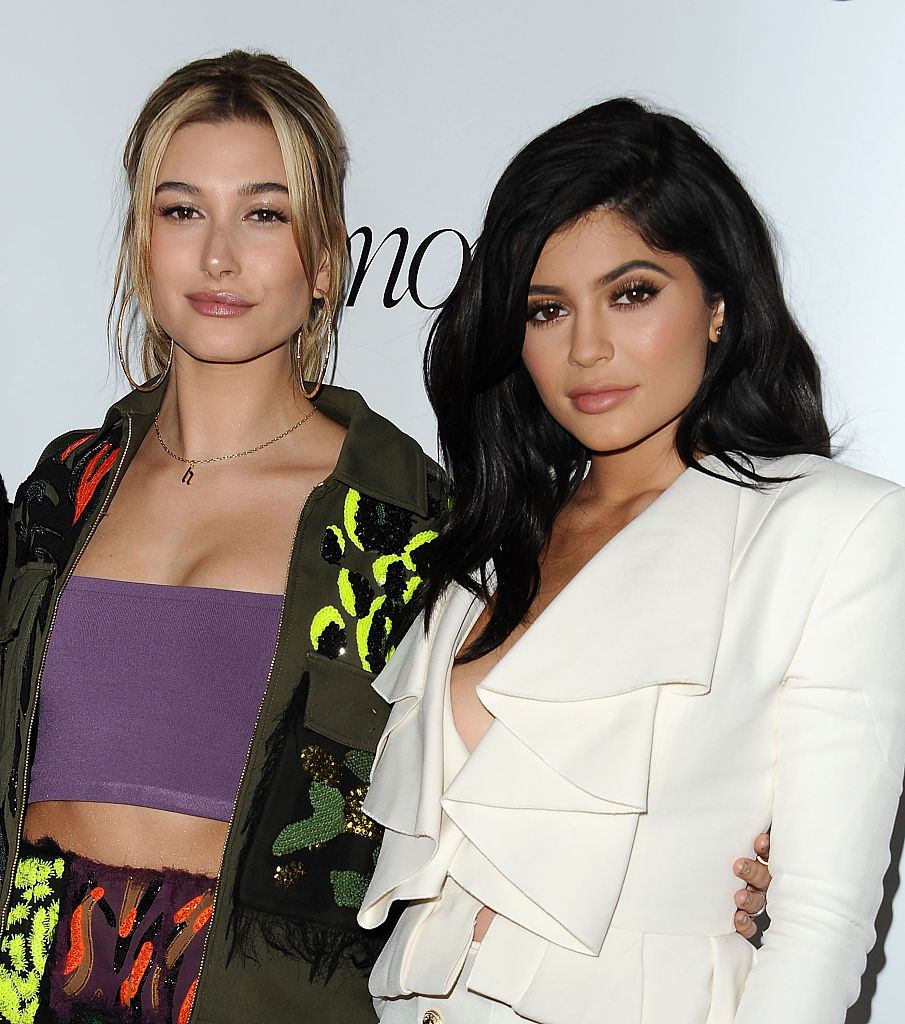 We love that Kylie's new role as a mother helped the Jenner sisters reach new milestones in their relationship, but let's be real, fighting over Hailey Baldwin's friendship is the sweetest example of a family argument.