Kendall Jenner hosted a hamburger party after the Victoria's Secret fashion show and now we love her even more
Everybody's got to eat, even Victoria's Secret models! Two-time model, Kendall Jenner celebrated the fashion show by eating lots of food with her fellow Angels and we're sort of jealous.
On Wednesday, the 21-year-old model filmed the 2016 Victoria's Secret Fashion Show — which airs on December 5th — and after walking the catwalk she decided to indulge a little bit with some of her best friends.
After packing up their giant, over-the-top, angel wings, Jenner and BFFs Gigi Hadid and Bella Hadid hit the town for a little after party of their own, after attending the lingerie brand's official party of course. The second party however, was much more focused on the food aspect and we totally approve.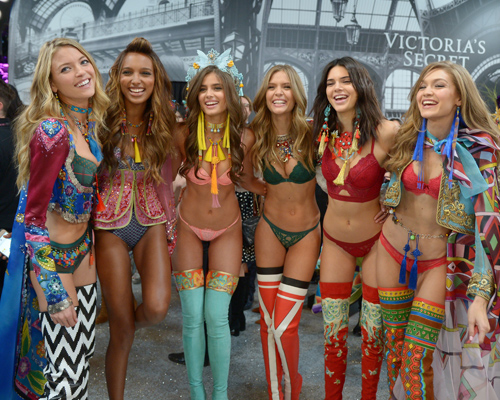 According to Bella's Snapchat story, Jenner hosted an unofficial after party at Ferdi, which featured laughs, drinks and burgers.
Before diving into a feast fit for angels, Jenner posted a sassy photo of herself waiting to be served.
"Kenny is the MVP," Bella said on Snapchat. "She set up all of this so we could eat burgers tonight after the show."
The video showed off the fun feast and proved that Jenner likes burgers and fries and now we just love her even more.
"Kendall, we have been here for like three minutes. Are you ok? Are you ok?" Bella joked after Jenner demolished her burger.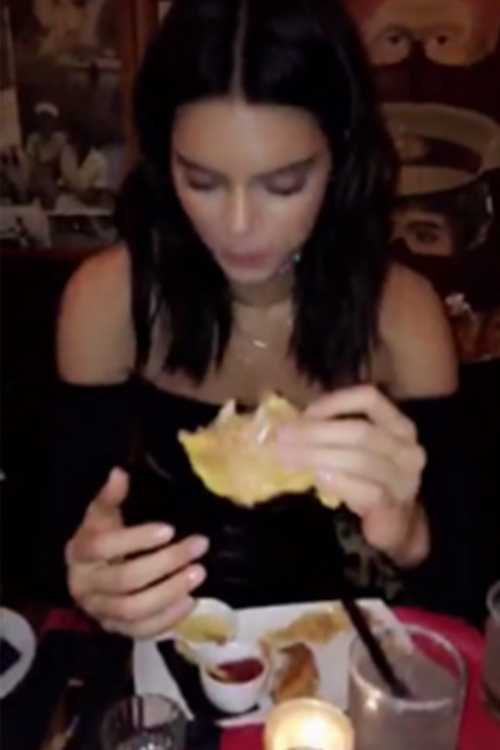 The Keeping Up With the Kardashians star didn't stop there however, and kept enjoying the night, one tasty food item after another.
In fact, the whole group, which included Jenner, the two Hadid sisters, and Marlin's baseball player Giancarlo Stanton, had numerous courses, including macaroni and cheese.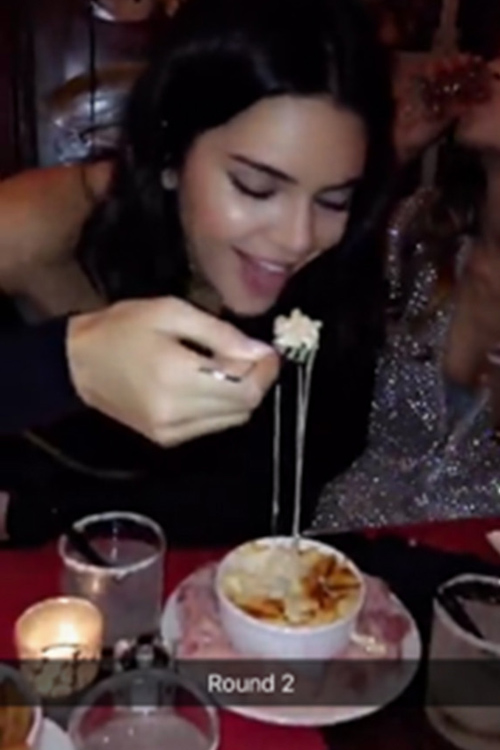 The group toasted to a successful fashion show, drank throughout the night (Bella even captured her big sis in action) and did some dancing.
Clearly when the angel wings come off, the fun night begins!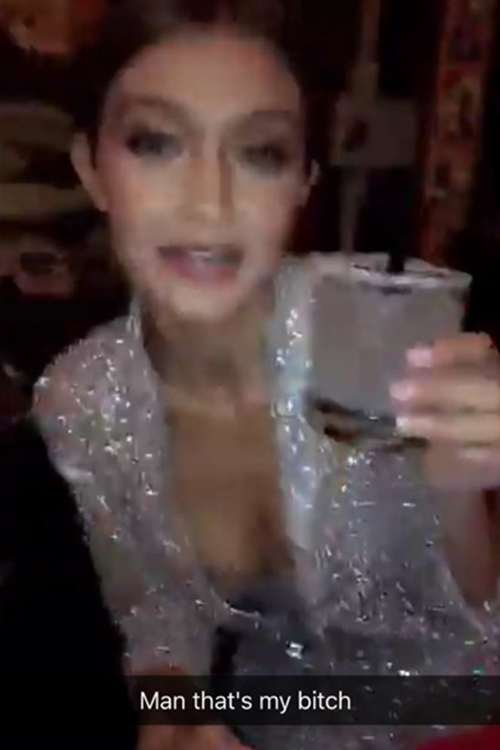 Jenner and her crew weren't the only ones enjoying their time off.  Adriana Lima indulged with a little pizza party herself before the show, after she had wrapped a Victoria's Secret fitness shoot earlier in the week.
After getting her sweat on, Lima posted a cute video of herself and a fellow Angel rewarding themselves with some pizza in Paris and let's be honest, they totally deserved it.
We know we don't have our wings, but can we still join in on these food parties? We'd even fly all the way to Paris, if that would help. The Victoria's Secret Fashion Show airs on December 5th on CBS.