Kendall Jenner and Hailey Baldwin are too damn chic sitting courtside at a Lakers game
We don't know about you, but when we meet friends to catch a movie, go shopping, or get our nails done, we're in sweatpants or a sweatpants equivalent. Which is why it is totally news that Kendall Jenner and Hailey Baldwin looked bomb af at the Lakers game last night. The BFFs cheered and jeered (mostly at the Memphis Grizzlies) as they took in the game and, from the looks of things, tried to ignore snap-happy paparazzi all night long. Good news for us, since we got a whole slew of shots of the ladies enjoying themselves in what they probably consider casual wear (we consider it basically Fashion Week street style). Sigh. This is the difference between most of us and the Jenners and Baldwins. That, and like…a few billion dollars.
Watch these two strike pose after pose on accident. Once a model, always a model. Even at the Staples Center.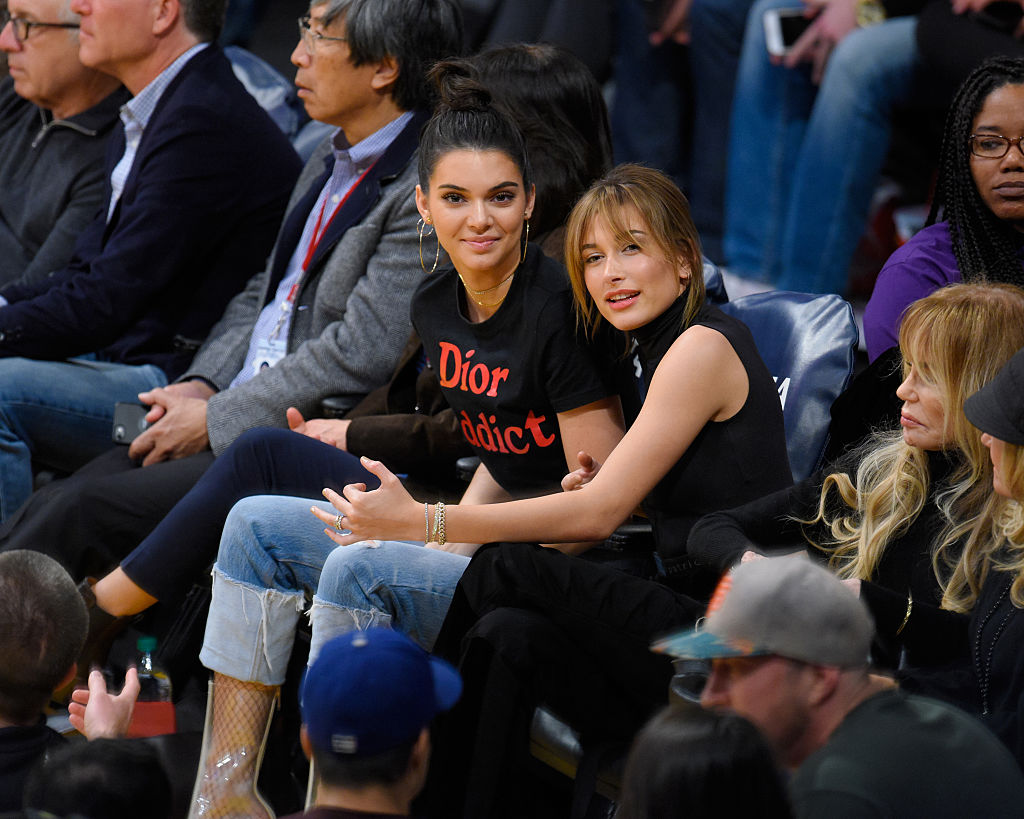 Kendall slicked her famously dark tresses up into a high bun, loaded up on layered jewelry and rocked a black, basic tee reading "Dior Addict." Even in a t-shirt she manages to make a high-fashion statement.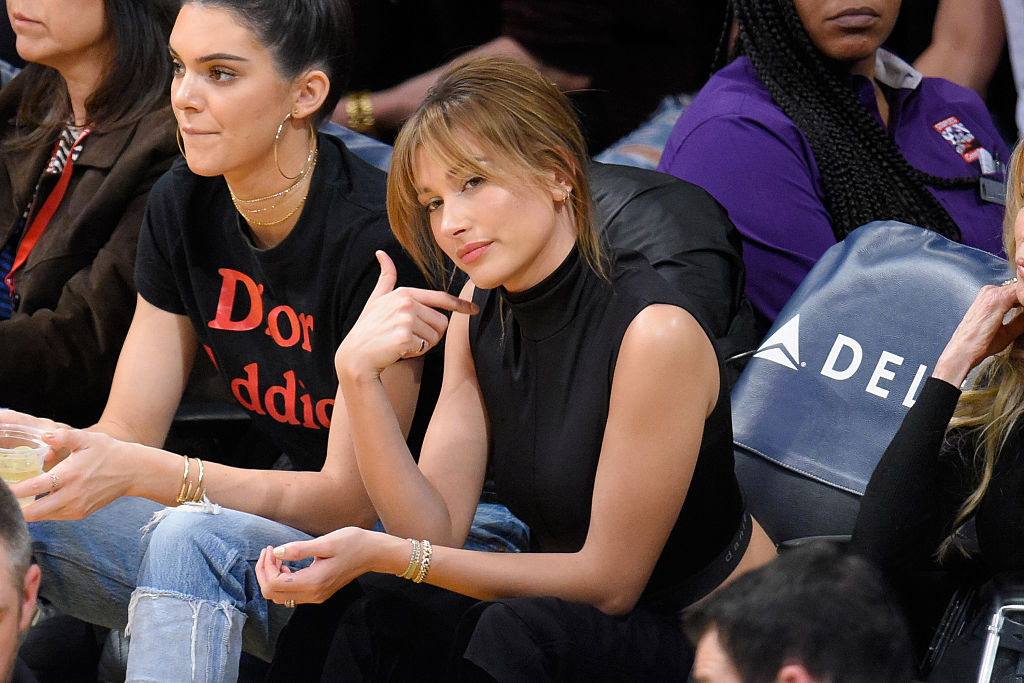 Hailey went all black in a mock turtleneck crop top combo and fringy bangs. Is that a "call me" hand gesture? Just wishful thinking? Okay, fine.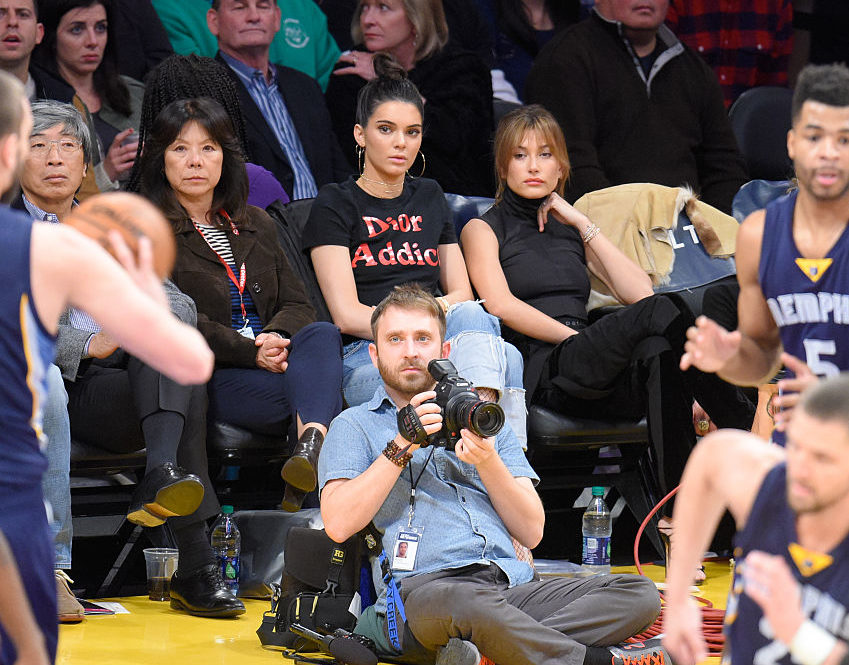 Look at these two, serving face from across the court. Like anyone's even watching the game at this point.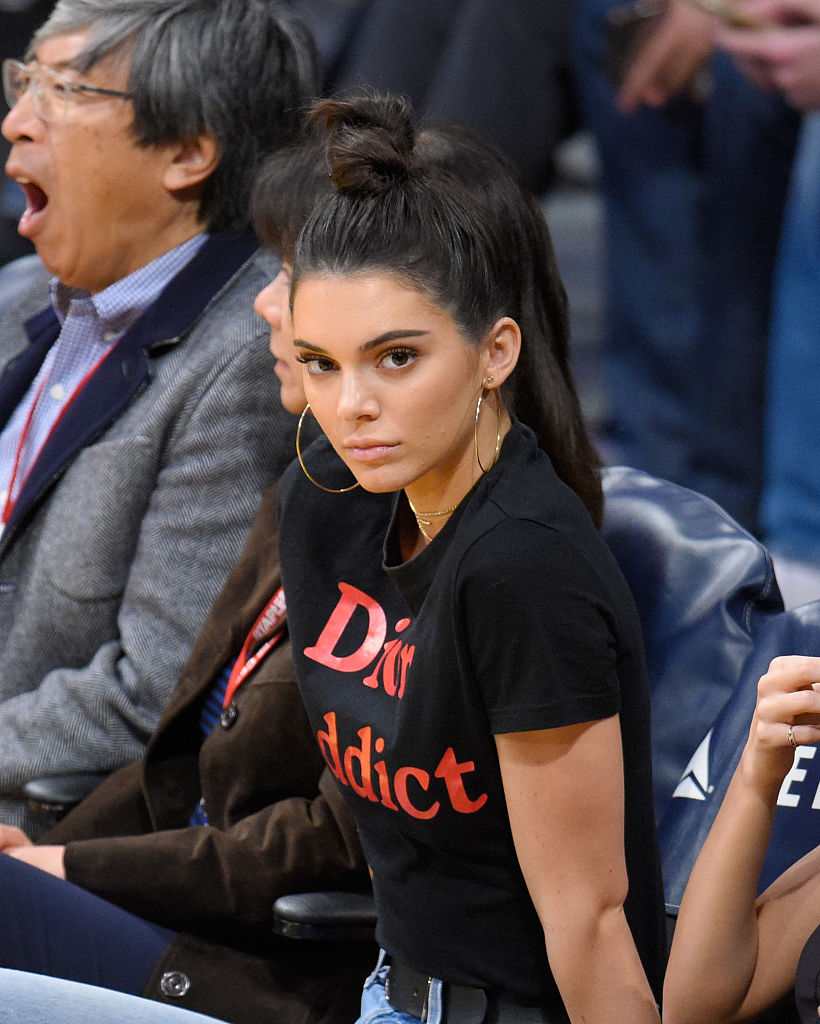 Those Jenner girls can smell a camera from a mile away. Turn the temp down, Kendall. We've seen you on the runway, we know you could set this place up in flames.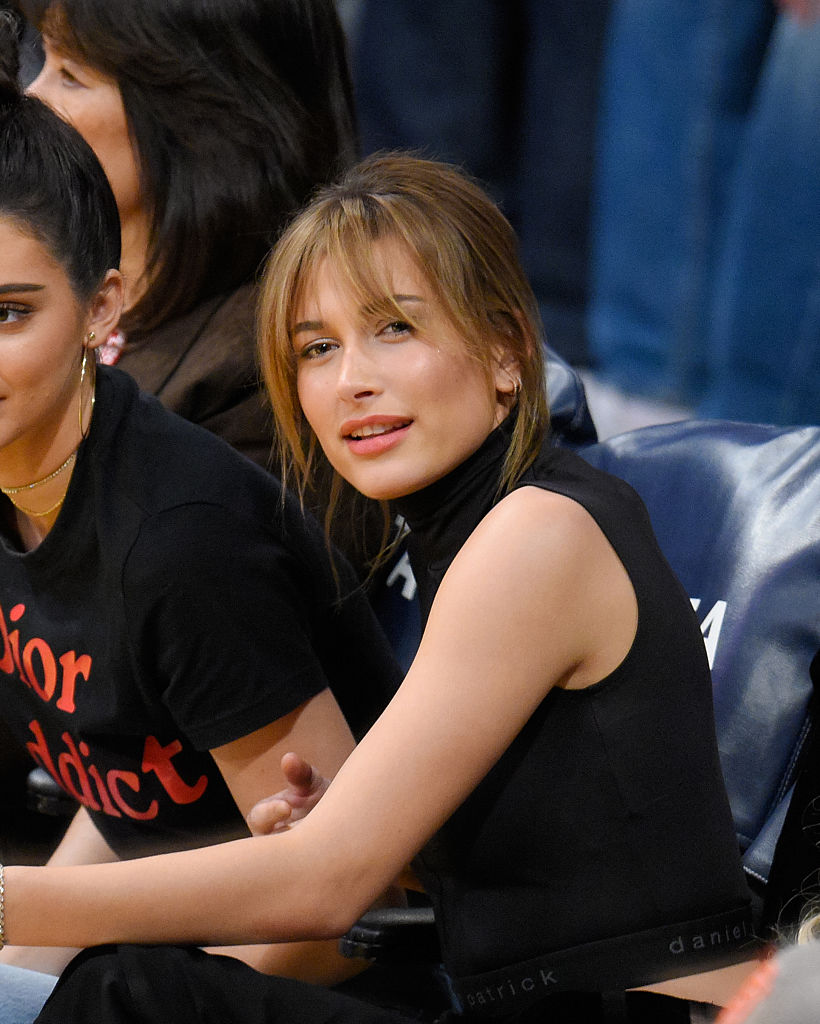 Girl's got her highlight game on point under these dramatic courtside lights. Way to glow up, Hailey.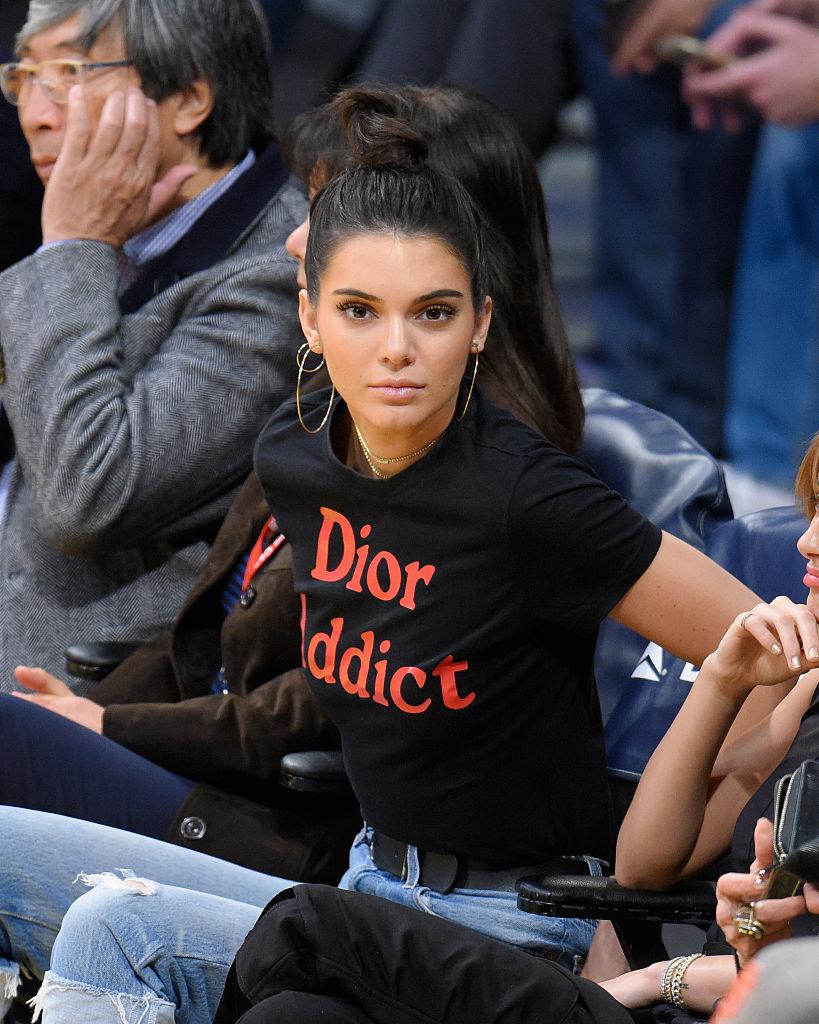 Kendall, what did we just say? Save something for Instagram!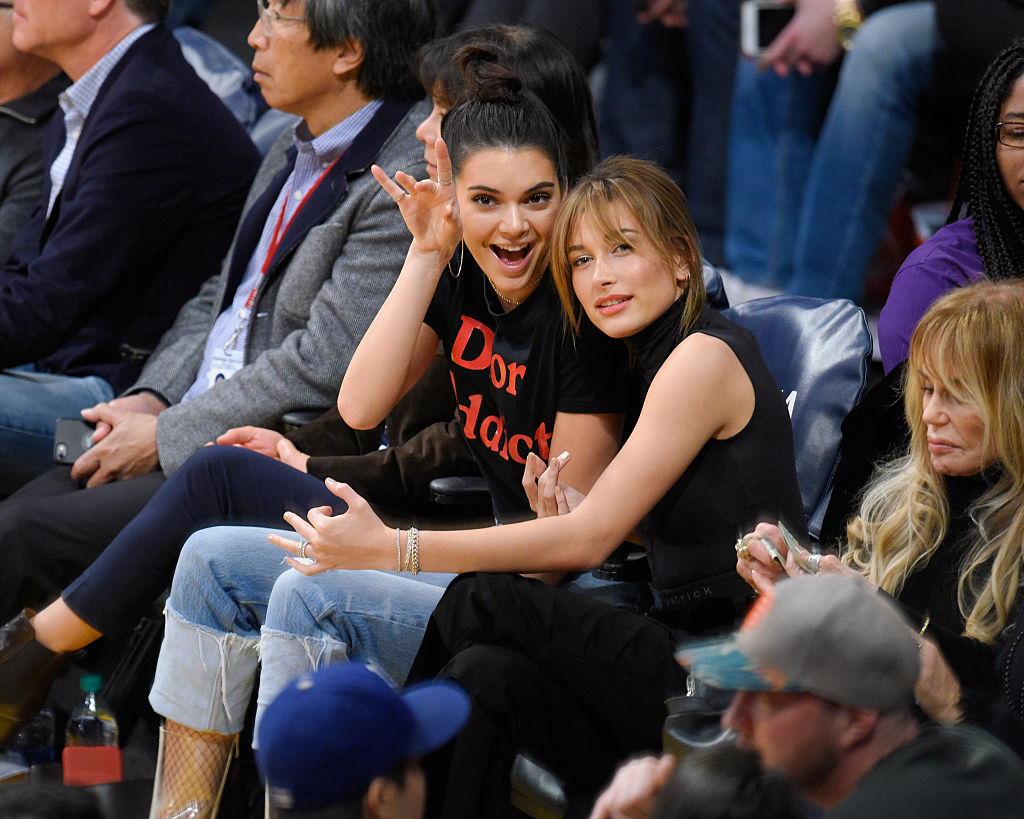 Oh no, I think they've spotted us. Hide! Or…don't. We have a million questions about how to get Hailey's perfectly toned arms and even more questions about these Ego brand clear heeled boots and their accompanying fishnets. Do you think they could hear us if we screamed from across the court?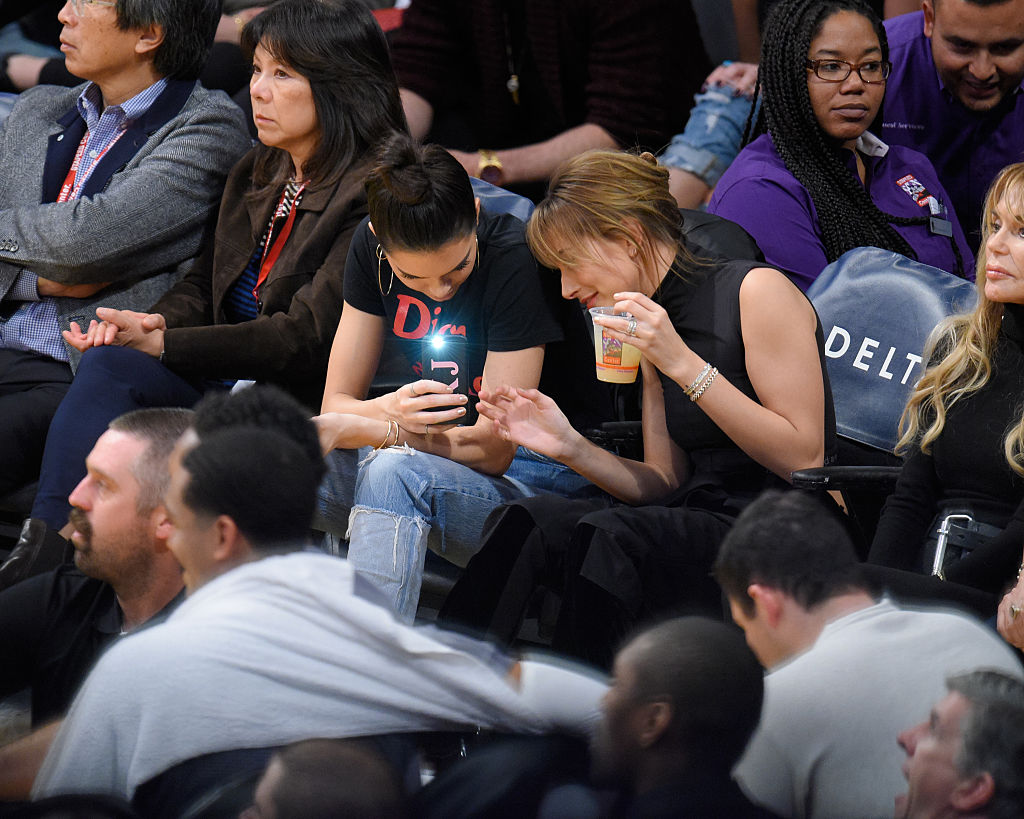 Nevermind, we texted them instead.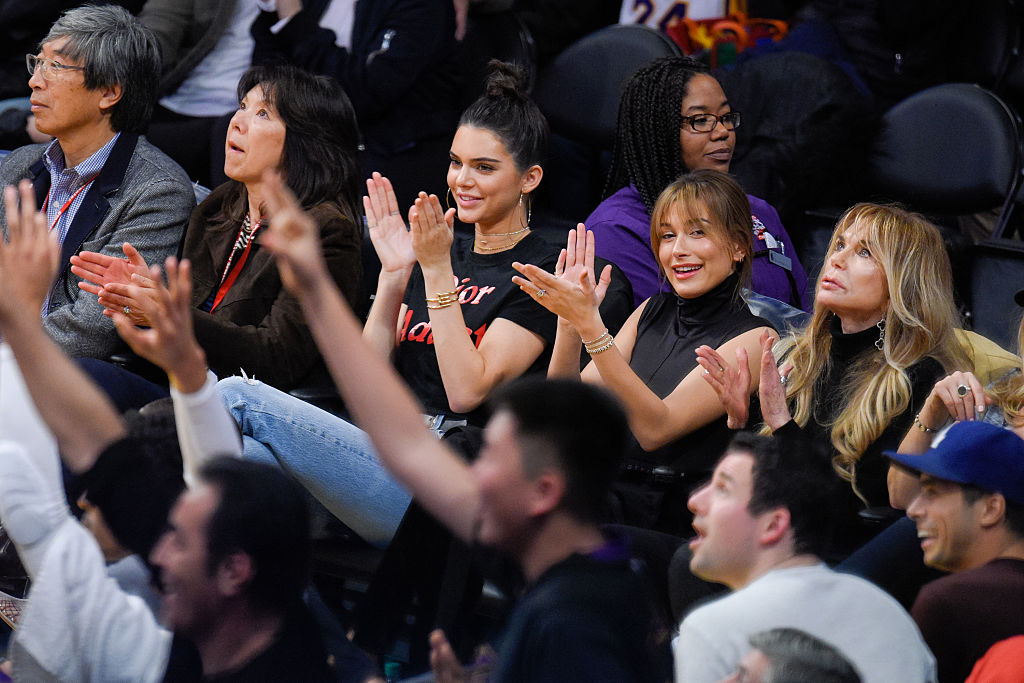 Was this the greatest recap of celebs at a basketball game ever composed? Yes, yes it was. Round of applause for us!