Kendall Jenner got a giant snake tattoo — but there's a catch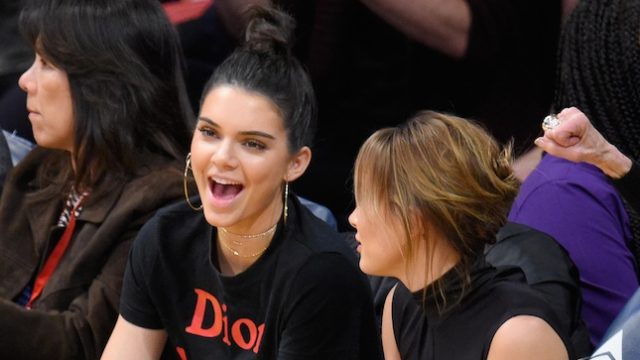 Kendall Jenner has been seriously CRUSHING IT professionally lately (not to mention, giving us a tremendous amount of style goals). There's seemingly nothing she can't do nor a look she can't pull off. Case in point: Kendall got a giant snake tattoo. Kind of.
Okay, full disclosure: the snake tattoo is totally temporary and was just for  a V Magazine shoot.
But we had you there for a second, didn't we? And seriously, though the tat may not be for real, Kendall pulls it off SO FREAKING WELL (like, um, mom Kris should maybe be concerned, because if we rocked a full-on thigh tattoo like Kendall we'd definitely be getting a hankering for something more permanent).
Take a look!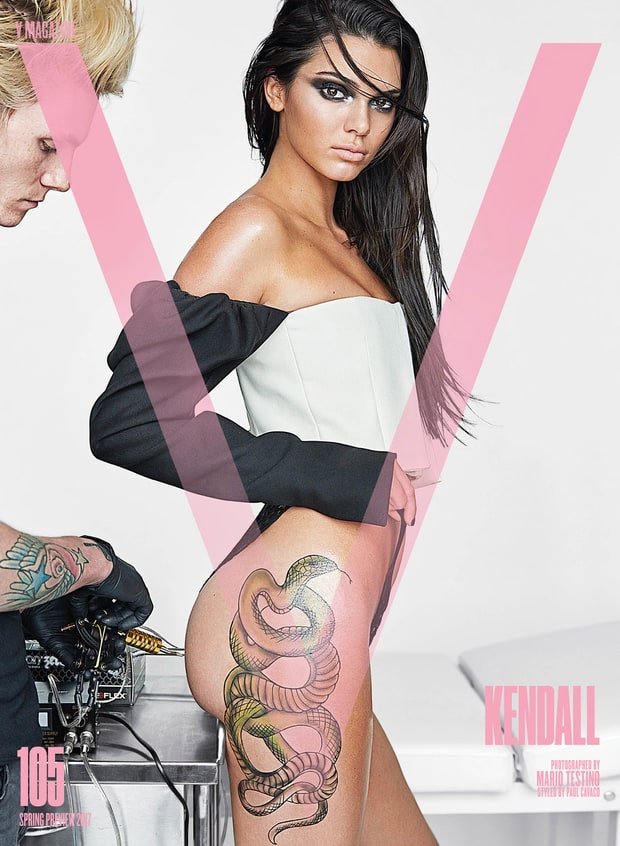 Impressive, right? The magazine's Spring 2017 issue will feature a handful of fashion "it" girls all getting (temporary) ink done in various shapes and places. They even featured this super cool preview on their Insta:
And for the record, Kendall does have a few real tattoos. Tiny hearts on each middle finger, and this super discreet lip tattoo that reads "meow"  (also, ouch).
We're wondering if this shoot will inspire Kendall to add to her current tattoo collection, and maybe even go a little more extreme with her next choice. Only time will tell.
And until then, she'll always have these BADASS photos.
H/T Cosmo