Kendall Jenner debuted a pixie cut, looks exactly like mom Kris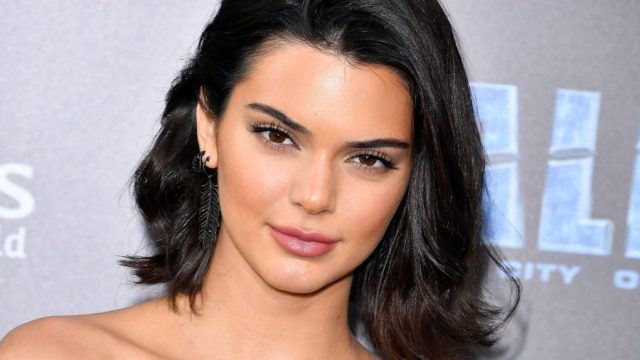 Hold the phone. Did Kris Jenner drop her "momager" position to take up modeling? One might think so after seeing pictures from NYFW's Tom Ford show. But don't be fooled. Kris hasn't gotten her hands on a time machine yet. The Kris lookalike is actually daughter, Kendall Jenner, rocking a new pixie cut.
Kendall debuted her new crop on the Tom Ford runway while wearing a one-shoulder dress that could have come from her mother's closet. Of course it's usually expected that daughters look like their mothers, but Kendall's resemblance to Kris in this moment is uncanny.
We've never taken the phrase, "like mother, like daughter" so literally before.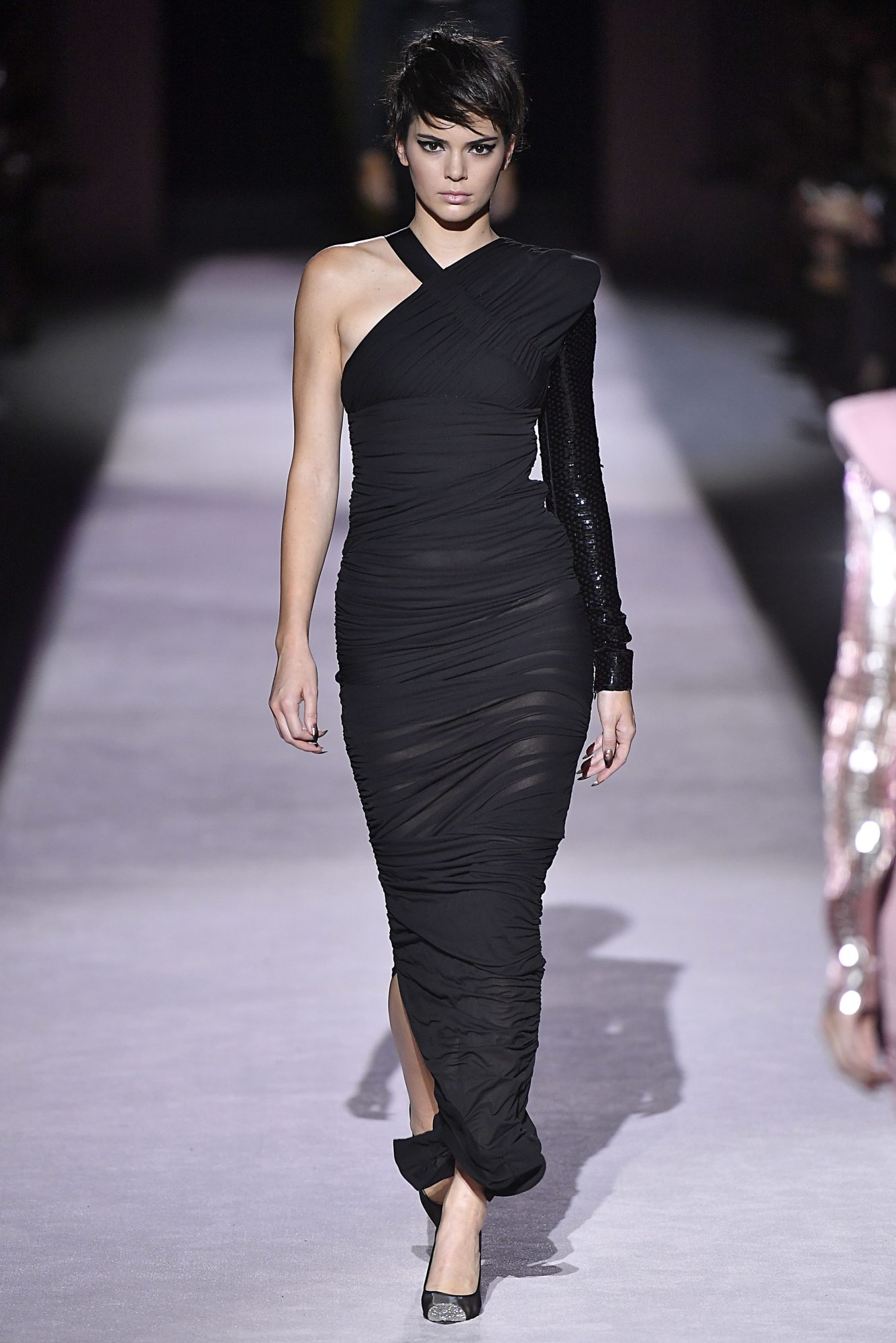 When we take a closer look, Kendall's new 'do looks like it's fabricated from a flipped-forward ponytail rather than being a permanent chop. Not only is the faux-hairdo styled similarly to Kris', but we're also getting some major Victoria Beckham vibes from the look.
Those choppy bangs are giving us life.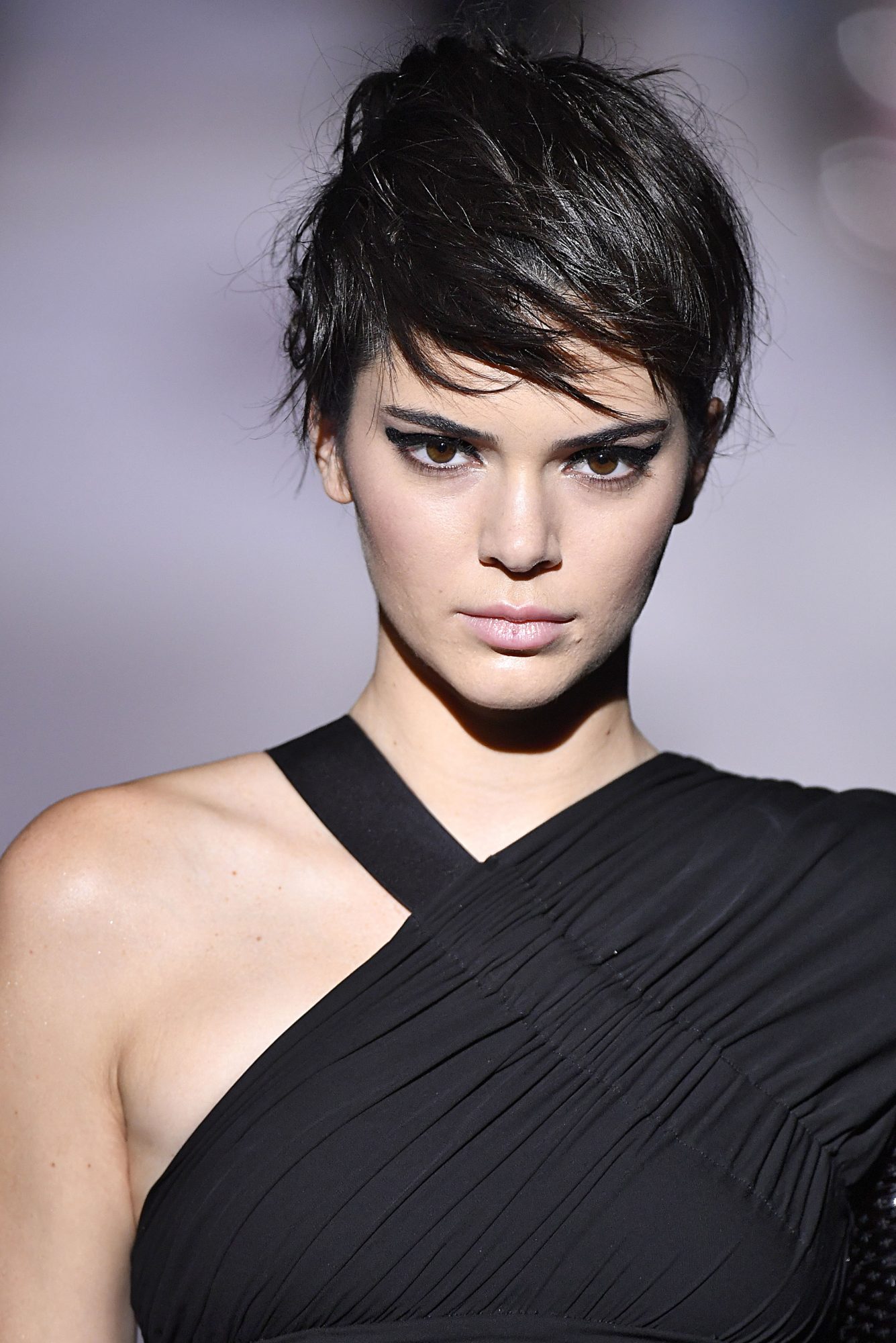 And as we all know, Kris also thrives off perfect side-swept choppy bangs. These two are twinning like crazy!
Both Kendall and Kris shared photos of Kendall's Tom Form look on Instagram. Kris tagged her post with #proudmama and we agree that she has a lot to be proud of it. Kendall is killing it in the fashion world.
If Kendall wanted to take the plunge to permanent pixie land, she could 100% pull the look off, no problem. Of course, she'd most likely be confused for Kris on a daily basis. But even so, the experience might be worth it! Girl looks GOOD.