Kendall Jenner clapped back to a sexist joke about her dating history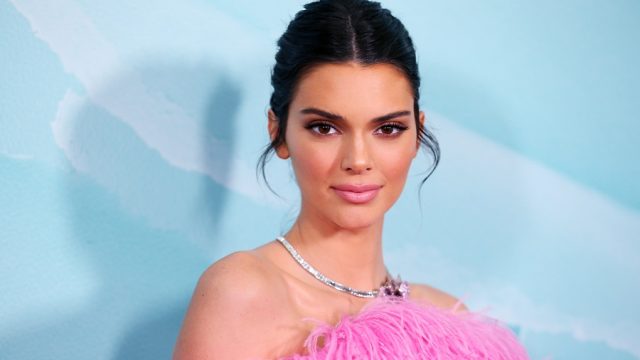 Kendall Jenner: model, reality star, and someone totally "in control" of who she dates. Yesterday, a sexist Twitter troll made a gross "joke" about Jenner dating NBA players. But the model wasn't having it. She reminded everyone that not only is she funnier than all trolls, but she is also in total control of herself and her body.
The troll in question shared a meme on Twitter with the caption, "NBA players passing around Kendall Jenner." First of all, ugh. Second of all, it's not even clever or funny. Someone else responded that "maybe she passing them around," but the model didn't let it end there.
Jenner clapped back with, "they act like i'm not in full control of where i throw this cooch."
The Comments by Celebs Instagram account re-posted in the interaction, dubbing it an "early nominee for clapback of the week," and we have to agree. Jenner isn't about to let trolls get away with sexist nonsense.
For a little background, there's been speculation that the model is dating Devin Booker, who plays for the Phoenix Suns. Jenner and Booker were recently spotted at a rest stop on their socially distanced way to Sedona, Arizona. However, an unnamed "source clarified to TMZ that they're just friends.
Jenner has reportedly dated Ben Simmons and Blake Griffin in the past, and apparently, this was enough to give someone ammunition to refer to Jenner as an object that men throw around for sport. But on Twitter, fans are showing as much support for Jenner's freedom to date or not date whomever the hell she wants as much as they're supporting her epic clapback.
https://twitter.com/udfredirect/status/1255644815397535744
To quote Twitter user Watching the Throne quoting Gina from Brooklyn 99: If we had a mic right now, we'd drop it.