Kendall Jenner proves that, yes, you can make a brown velour tracksuit and denim work for 2017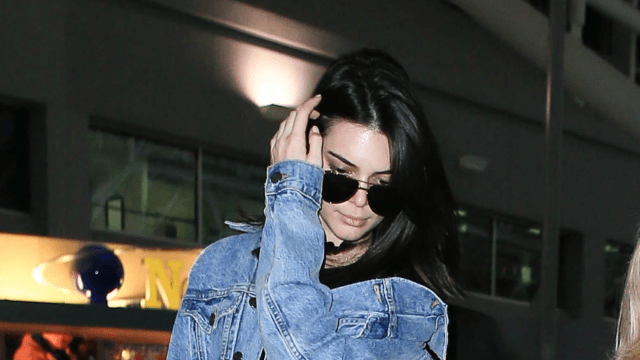 We don't know about you, but every time we go to the airport, we want to be as comfortable as humanly possible. Kendall Jenner feels you, and we're loving her most recent outfit choice. Kendall was spotted in a brown velour tracksuit and a denim jacket at the airport, and she rocked the cozy and stylish look effortlessly.
At first you might be thinking, um brown velvet and denim?! The combo is a '90s throwback, but Kendall's velvet crop top and denim jacket made the look perfectly updated for 2017.
She was spotted landing at John F. Kennedy International Airport in New York City on her way to meet pal Hailey Baldwin and managed to look glam and comfy all at once. Glomfy, if you will.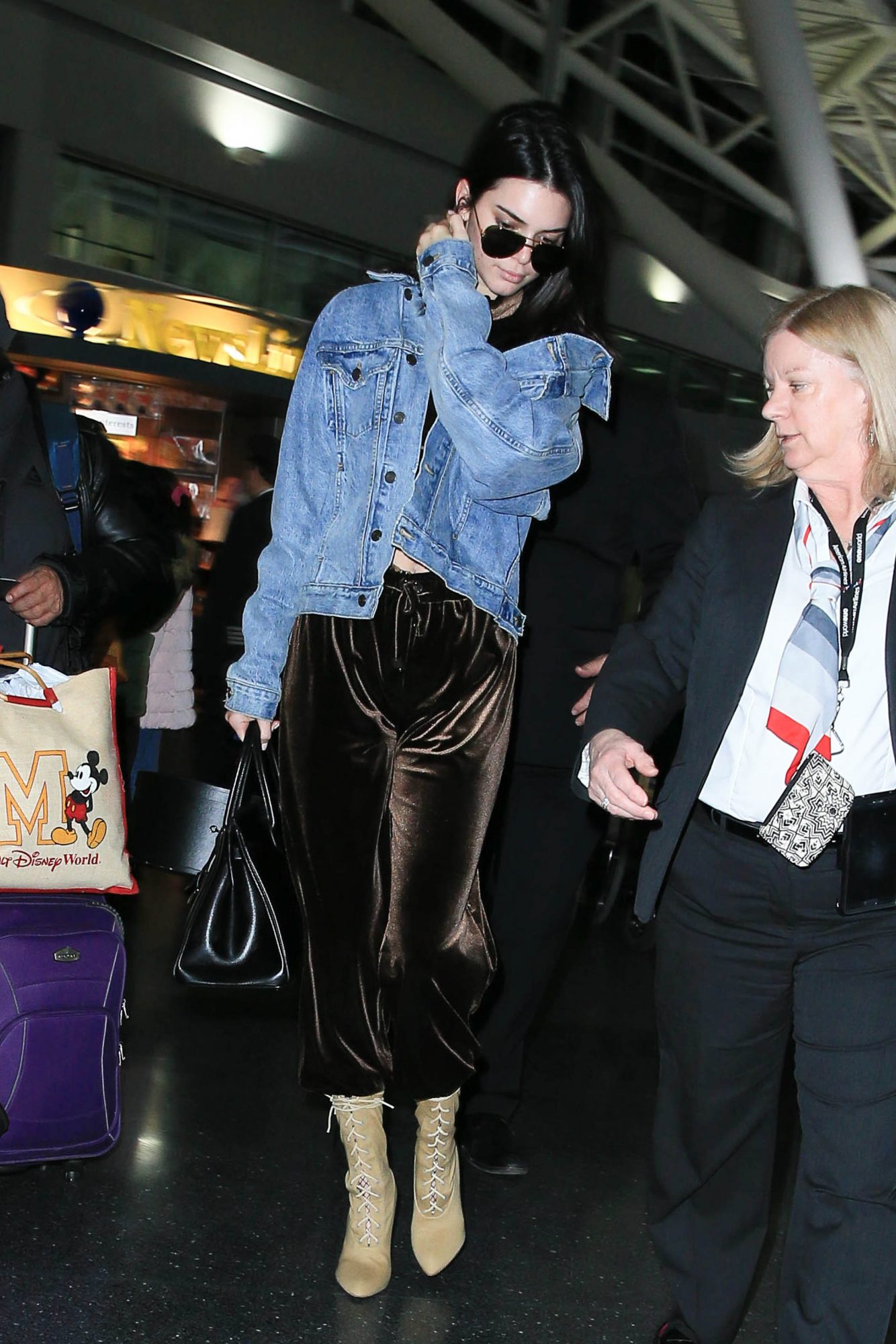 Kendall kept her hair and makeup simple, which is honestly the best thing after catching a cross-country flight. She paired the velvet sweatsuit with a denim jacket for the unseasonably warm temps in New York yesterday, tucking her pants into the chicest tan lace-up boots. Kendall traveled light with a large black purse and a pair of aviators.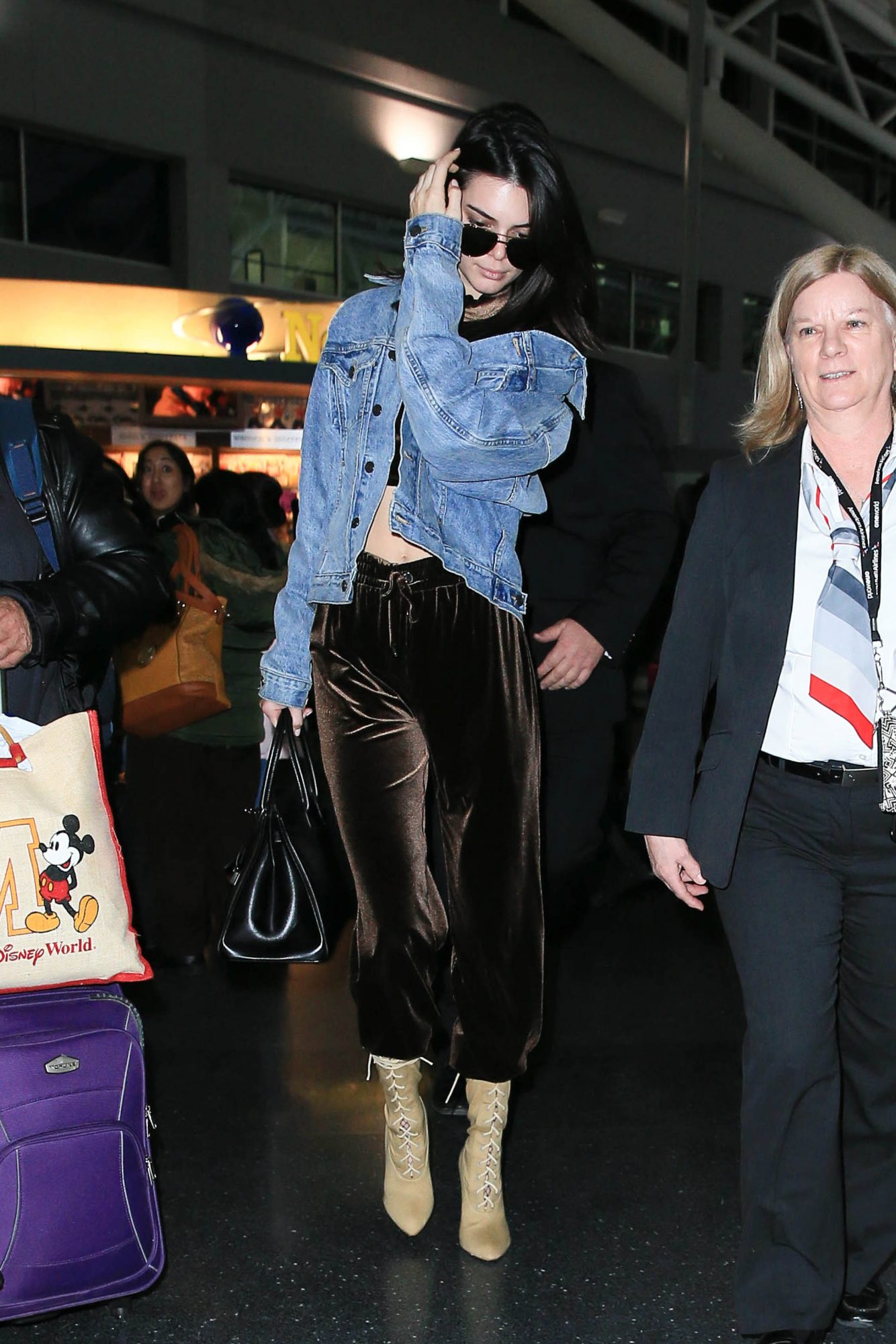 Even though Kendall's airport style is something we can all rock for our next flight, something happened to Kendall while passing through that simply doesn't happen to us normal people. Kendall spotted herself all over the walls at the Estée Lauder store, as she's the face of their makeup and skincare brand, posting a video to Snapchat. Supermodels, they're just like us, amirite?
https://www.instagram.com/p/BPL_UqagN9M
Kendall Jenner: comfy chic airport style hero to all.