Kendall Jenner is bringing back your favorite silk lingerie camisole trend from 2006
In keeping with her consistent ability to revive trends from the dead while still alighting new ones, Kendall Jenner is sporting the lingerie camisole trend many of us first associate with the late '90s, that sprouted up again during the mid-2000s. Unsurprisingly, Jenner managed to spark fashion nostalgia while making the look feel updated during her appearance on Jimmy Kimmel Live on Wednesday night.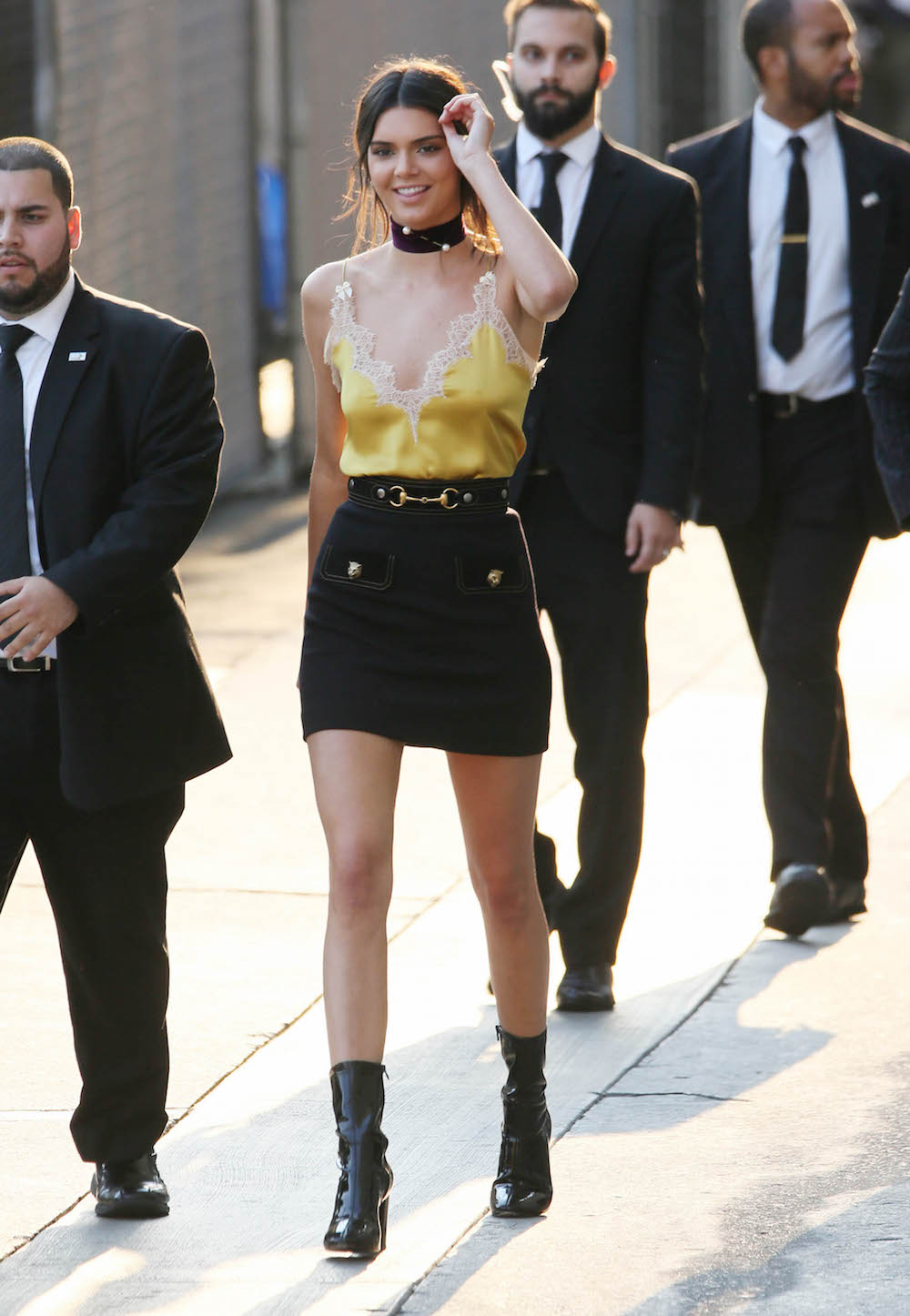 This isn't the first time that Jenner has been spied in the silky gold look. On Saturday, the model was seen wearing a camisole as she posed for pictures with fans in Los Angeles.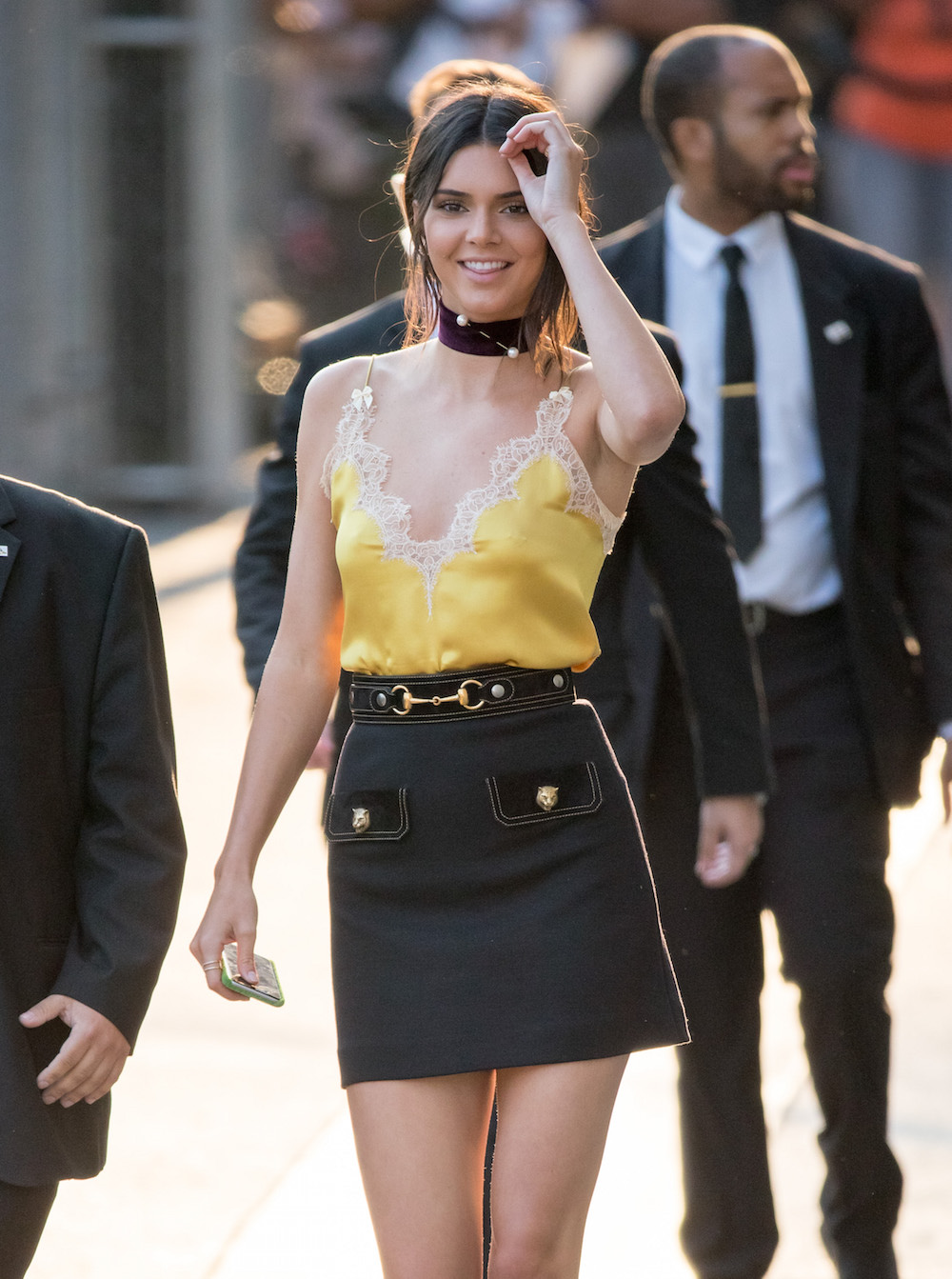 During the show, the two engaged in playful conversation, revealing the fact that they're newly neighbors, with Jenner teasingly inviting herself over for dinner, but all I could see during her interview was the camisole look that launched a thousand Liz Phair fans.
https://www.youtube.com/watch?v=DumHsS4Skfw?feature=oembed
For those now struck by satin camisole fever, there is a nearly identical gold one for sale on the Are You Ami website for a tear-inducing $179: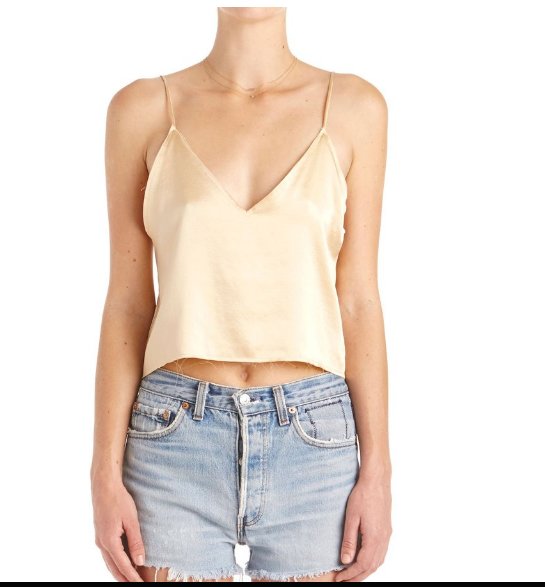 However, for those of us living on budget much tighter, there are many cheaper options.  So fear not, you too can treat yourself to the lush and breezy styling of a lingerie-inspired camisole.
Check out these affordable options:
This $15 Topshop spaghetti strap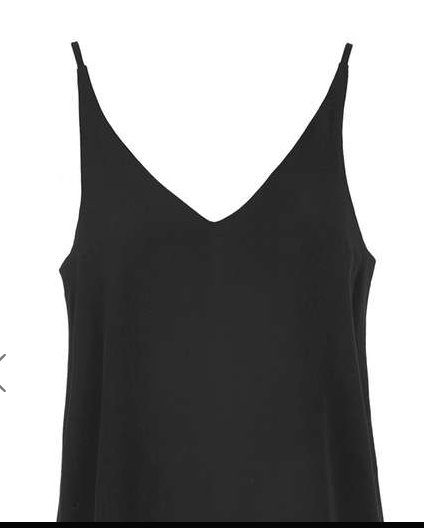 If you're not pressed for your spaghetti strap to be exclusively made of silk, Topshop is having a sale where you can snag a cute black v-neck camisole for $15, as opposed to their regular pricing of $30!
One of these $25 H&M satin camisoles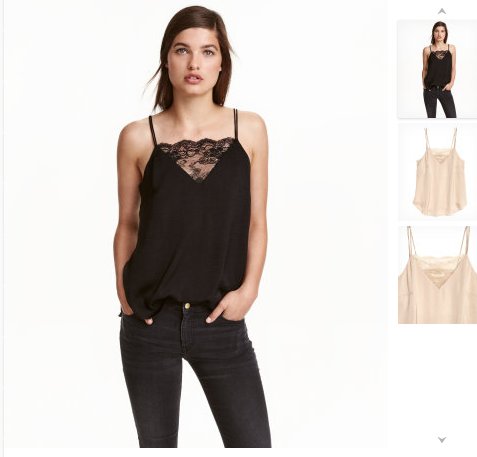 For those committed to the full boudoir feel of plunging silk, H&M sells laced satin camisoles in both cream and black for only $25, which is just a fraction of the price of Jenner's gold number!
$29 satin camisoles from Love Culture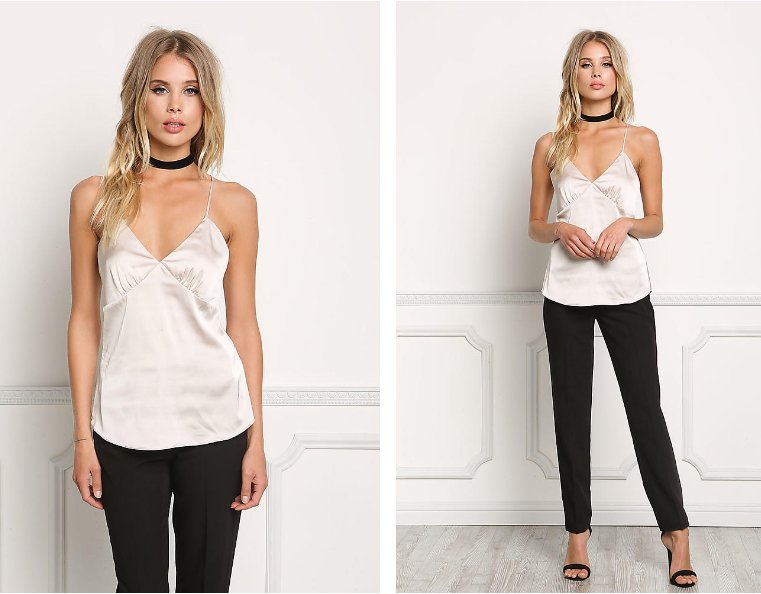 There are some seriously gorgeous v-neck satin camisoles on sale in pink and champagne tints on the site Love Culture, which also hearkens to '90s trends with their huge gold chokers.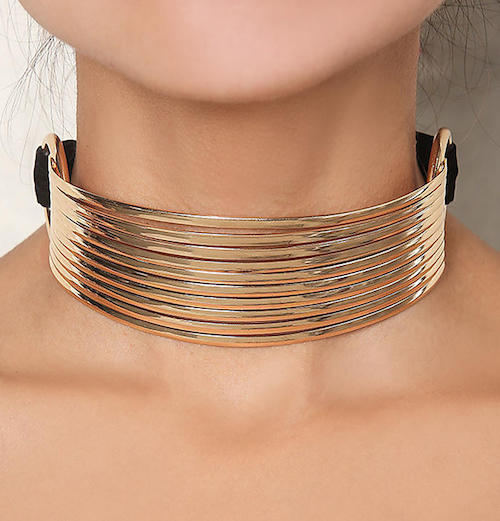 Go ahead, treat yourself.