Kendall Jenner is proving blondes have more fun with her new hair color
She may not be the first of her family to dabble with bleach, but Kendall Jenner is the latest of the Kardashian-Jenner crew to go blonde. Perhaps she wanted to see for herself if blondes really do have that much more fun.
Jenner sported the new color while walking in the spring 2020 Burberry show today, September 16th, during London's Fashion Week. The blonde look is a mashup of new and old. Her roots and lowlights stay true to her natural dark brown, while brassy blonde highlights take center stage. The drastic difference between highlights and lowlights is giving us big early-2000s vibes.
It's definitely a new look for the model, who rarely plays with her hair color.
And it's unclear if this blonde 'do is even the real deal. Models often don wigs for runway shows, so despite that middle part looking totally not-wig-like, it's possible that some faux hair magic is at play.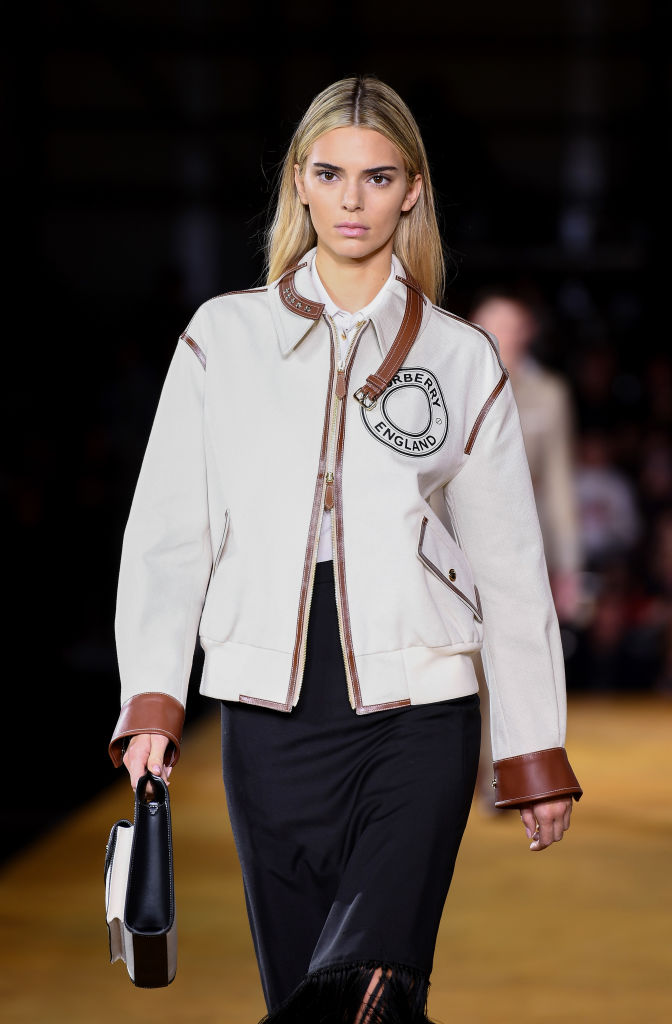 She's not the first of the Kardashian-Jenner clan to play with blonde. Kim Kardashian West had a one-toned platinum moment, alongside Kris Jenner and her grandmother.
Sister Khloé's is known for her iconic light-blonde tresses at this point.
And color chameleon Kylie has even said that she thinks she was meant to be blonde.
https://www.instagram.com/p/BgzY13yA31q
In order to see if Kendall's blonde is here to stay, we'll have to keep an eye on her Instagram feed. But knowing how attached the model is to her dark color, we have a feeling she'll go back to black soon enough.
Now, Kendall, we'll be waiting for your Ted Talk: "My Hours As A Blonde: How Subjective Is Fun?"