Kendall Jenner looks like a chic Big Bird in this giant yellow robe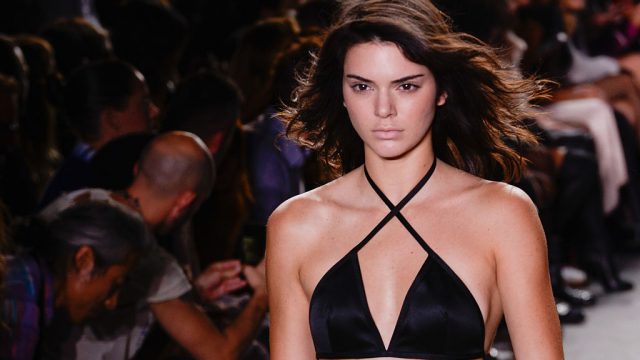 Seems like another fashion trend is well on it's way to a store near you. Leave it to Kendall Jenner to make a giant yellow robe look chic AF. As a result of some great styling and color choices, her outfit is ready for the runway, baby! The model has been turning heads everywhere she goes and it's easy to see why.
While her sister Kylie Jenner has the makeup game on lock, Kendall is setting the fashion world on fire. When she is not busy slaying the runway or taking incredible photographs, she's turning heads on the street with her fashion.
Like this giant fuzzy yellow robe that makes her look like a high fashion Big Bird in the best way possible.
Kendall shared this photo and video on her Snapchat and we're so into her cozy look.
https://www.instagram.com/p/BO6Si8_gHOG
https://www.instagram.com/p/BO6RO6UAJY_
In addition to walking in the Victoria's Secret Fashion Show for her second year in a row, Kendall has been breaking the internet with her style for years. Even Kendall Jenner's photoshoot with Vogue caused major controversy recently. People were angry at her portrayal of ballerinas. A girl can try, right?
https://www.youtube.com/watch?v=dzNtTCGa_p0?feature=oembed
No matter what you think of the Kardashians or the Jenners, you cannot deny the fact that they have built an entire empire.
As a result of careful planning and masterful marketing, they are constantly setting tends. Not too shabby for reality television stars. So major props to Kendall and her Big Bird yellow robe.